On January 30, BlackBerry unveiled its two major smartphones–BlackBerry Z10 and BlackBerry Q10. A U.K.-based mobile phone retailer—Phones 4u—has already confirmed that 55% of its 680 stores sold out both black and white versions of the BlackBerry Z10 smartphone during the first weekend of its availability.   However, the retailer hasn't yet confirmed how many devices it sold during the weekend. Furthermore, the device was also launched in Canada on February 5 this week. However, some additional European markets, including France, Switzerland, Spain, Germany and the Netherlands, are expected to get device by the end of this week.
The first weekend sales of BlackBerry Z10 in the U.K. are expected to be all time highest, compared to the first weekend sales of any other BlackBerry device. BlackBerry CEO-Thorsten Heins—said:
"In the UK, we have seen close to three times our best performance ever for the first week of sales for a BlackBerry smartphone."
Of course, the sales of Blackberry Z10 during the first weekend of its availability were beyond the expectations. The CEO has also stated that a substantial number of users are switching from other platform to BlackBerry 10.
BlackBerry Z10 Made Record In Canada
In addition, BlackBerry has also divulged that BlackBerry Z10's first day sales in Canada was the best ever for the first day launch of any new BlackBerry smartphone. The sales of device were more than 50% stronger, compared to any other launch day in the company's history.
Citing to retail partners, the company has said that customers are more likely to buy the BlackBerry Z10. Have you ever think why BlackBerry opted the U.K. market first for its latest device launch? It's pretty much clear that the country has always been a strong market for BlackBerry—especially for youths.
According to a survey, almost 50% of teens in the UK, those having smartphones, own BlackBerry mobile handset. However, the proportion is quite more in Spain, where 64% of teens (aged 11-17 years) own BlackBerry's smartphones. But this time, the company really needs to look beyond more than just the youth market with BlackBerry Z10. For this, the company will have to focus more on sustainable mobile-ecosystem and app developers. However, the tagline of BlackBerry (integrated, social and beautiful) this time is quite motivating for users to opt BB10 devices.
More importantly, 70,000 apps were available for BlackBerry 10 devices at the launch time; the number of apps is really impressive for any first generation platform. Besides, over 1,000 apps are being added to the 'BlackBerry World' every day.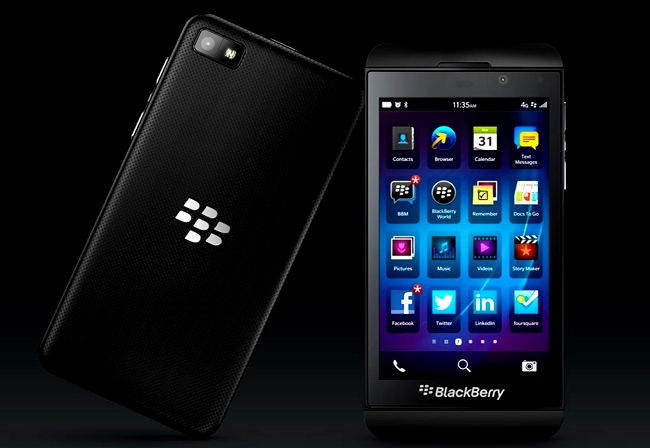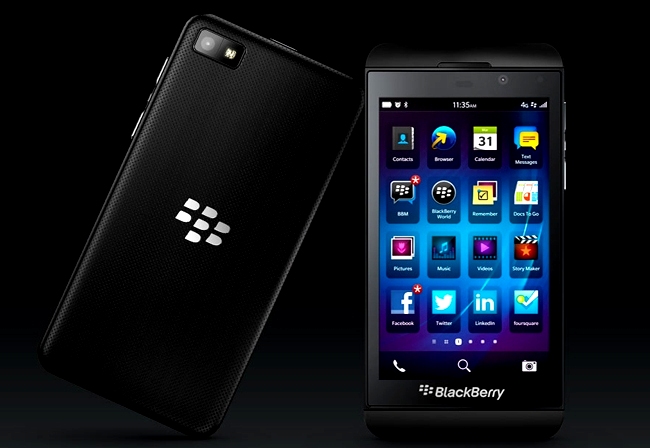 In a statement, Chief Commercial Officer at Phones 4u–Scott Hooton–said:
 "As Phones 4u is currently the only place people can get their hands on the BlackBerry Z10 in white, it has been a huge success and continues to sell extremely well. A large number of our stores DID sell out of the white model on launch weekend, but because we knew demand was so high and we didn't want anyone to miss out on getting one, we replenished stock within hours."
Interestingly, BlackBerry and its retail partners are only talking about the robust shipments, but they aren't saying anything about the exact figure. But why they are reluctant to disclose the figure? Are the first weekend sales of BlackBerry Z10 better than Apple's iPhone 5? It won't be a rationale to compare BlackBerry Z10 with iPhone 5. However, it might be true that the sales of BlackBerry Z10 were better than its predecessors during their first week of their availability. But sales figure might not be impressive for the company's shareholders compare to the sales of other high-end smartphones. This might be one of the reasons why BlackBerry hasn't reveal its sales figure for the latest BlackBerry 10 device. Just a week before, a research analysis firm—ABI Research—estimated that 20 million BlackBerry 10 devices would be sold this year.