Blackberry has been on a continuous downward spiral for quite a few years now. Once the undisputed king among phones in the corporate space, Blackberry ended Q2 2015 with a 0.3% share in global smartphone shipments. Backed into a corner, Blackberry is making one last ditch effort with the Blackberry Priv. While BB 10, Blackberry's home-grown OS has had support for Android apps for quite some time now, the Priv is the company's first effort at making a fully Android based phone. But is this just too little too late for the company?
To fully understand why this really is Blackberry's final shot at making a comeback, we should take a look at their financial report for Q2 2015. Despite the best efforts of CEO John Chen, Blackberry has completed another quarter in the red with a loss of  $66 million. While analysts predicted a slimmer loss of 600 million, following a fall in sales  by 46.5% to $490 million in this quarter; Blackberry has dug themselves deeper into their own grave. Probably the most disturbing news stems from the fact that while global smartphone sales are pegged to reach 1.44 billion in 2015, the majority of phones shipped by Blackberry's in Q2 2015 was the Blackberry Classic. So is the future all bleak for this once great Canadian company? Not if the CEO has a say in it! Will the launch of the Android-powered Priv be the shot in the arm that they so direly need? That's just what we intend to find out.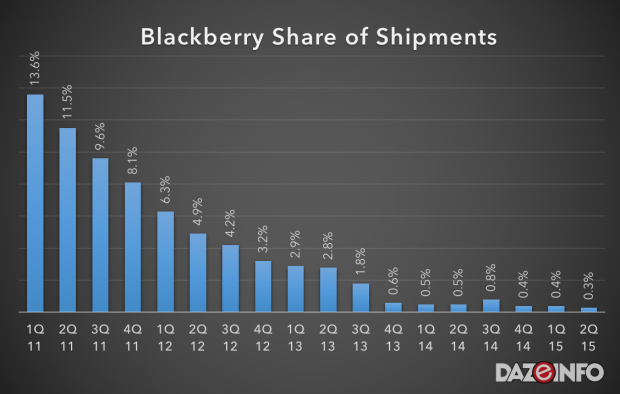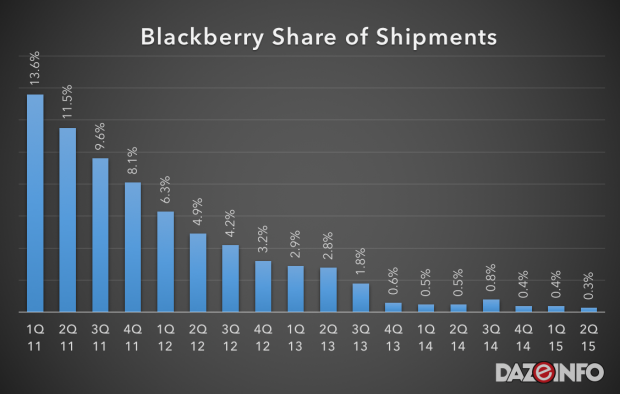 What is The BlackBerry Priv all about?
Well to start things off, let's first hear what the CEO, John Chen had to say about the device when he officially confirmed the device,
Today, I am confirming our plans to launch Priv, an Android device named after BlackBerry's heritage and core mission of protecting our customers' privacy. Priv combines the best of BlackBerry security and productivity with the expansive mobile application ecosystem available on the Android platform.
With plenty of spec leaks and even photos of a working device making its way onto the internet, there is little left to speculation about the hardware side of this device. Let's take a quick spec rundown of the device
5.4 inch 2560 x 1440 pixels (2k) display with dual curved edges
Snapdragon 808 with 3 gigs of RAM
18mp rear facing camera with OIS(Optical Image Stabilisation) and 5mp front camera
Stock Android Lollipop with Blackberry's security focussed enhancements
Slide-out physical keyboard
In his statement, John Chen also added that there will be a choice in operating systems on the Priv with consumers getting to choose among BB 10 or Android. The Android world is rife with spec battles with companies trying to outdo each other on the hardware front. Based on that and that alone, this latest offering from Blackberry can stand toe to toe with the latest flagships from Samsung and LG. But specs are only half the battle. Whether a phone is a success or a failure depends on many other factors, so join as we go through some of them.
Blackberry and Android a Match Made in Heaven?
One of the primary reasons for Blackberry's downfall was the fact that they failed to evolve from the email phone to the smartphone. They do email and security and they do it better than anyone else but consumers simply wanted more and the better feature set of Android and iPhones lured them away. Finally, when Blackberry managed to wake -up and release a well-rounded smartphone OS which was touch friendly, their market share had already dwindled. Coupled with the fact that app support for the new OS was virtually non-existent, and one can guess why it never took off.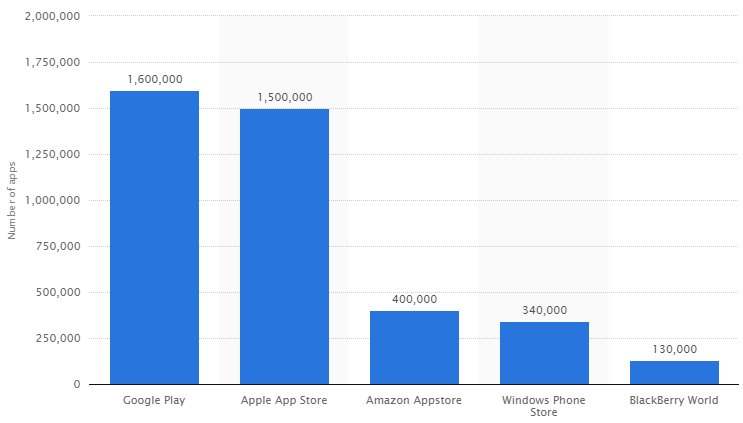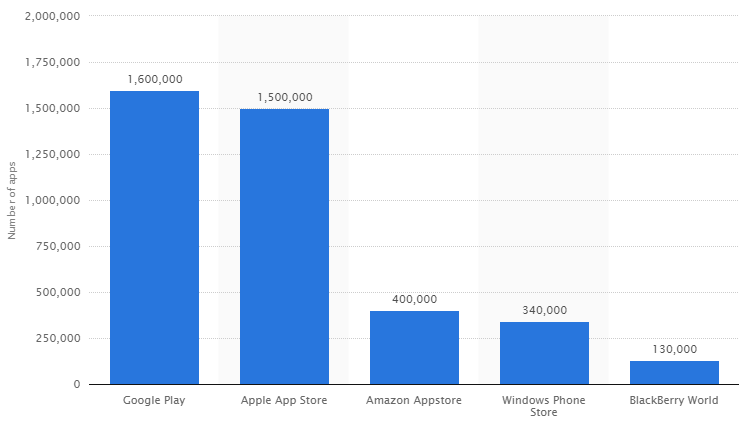 Android solves all of that in a single stroke. With nearly 83% of the smartphone market in their grips, the Android-powered Blackberry will appeal to a huge worldwide audience. With Google services on board, the Priv has access to 1.6 million apps.
Taking a look at the current email workspace, we find that 43% of all business emails and 57% of personal emails are first opened on mobile devices and nearly 8% of time spent on mobiles is either in reading or replying to emails. If we look at the typical use of smartphones, we find that text messaging, the internet and email are the most popular features and all of these require heavy use of keyboards. The addition of a physical keyboard to the already present software keyboard is a feature many phoneaholics crave for.
Android also has typically never been a safe platform with almost 94% of the malware being targetted towards it. Blackberry though can turn this around. With years of experience in the corporate world, secure services are what made Blackberry a favourite in the office space. BlackBerry has released plans to support Android for Work on the BES12 platform and the new device will offer best in class security for enterprise customers. In a bid to strengthen their BES system, Blackberry recently purchased Good's Technology for $425 million.
Blackberry also plans to monetize their BBM Messenger which provides end to end encryption and could prove to be a viable competitor in the messaging apps market. With Android looking to break into the corporate scenario, the time is ripe for Blackberry to seize the market with their security based services like BBM Protected, which offers secure messaging, and BBM Meetings for mobile collaborations
If the cards are played right, Blackberry might have a royal flush in their hands!
Or a Disaster Waiting to Happen?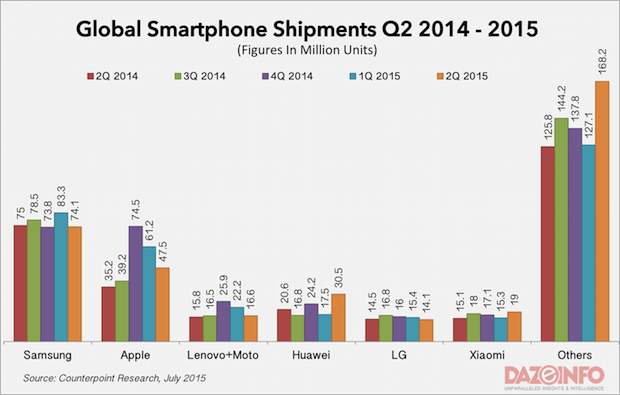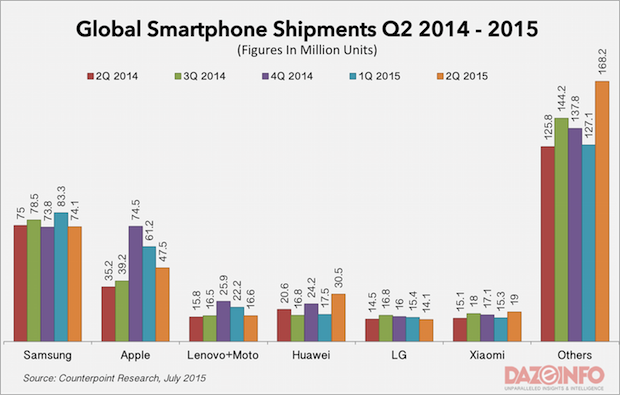 The Android space is highly competitive with many manufacturers vying for the tops spot. While Samsung has managed to stay afloat many major players like HTC and Sony are finding it hard to find a footing to hold onto. In such a saturated market, Blackberry being a late comer might find it hard to make their mark. In fact, if the Priv fails to make a dent in the Android market, this may just be the last nail in the coffin for Blackberry.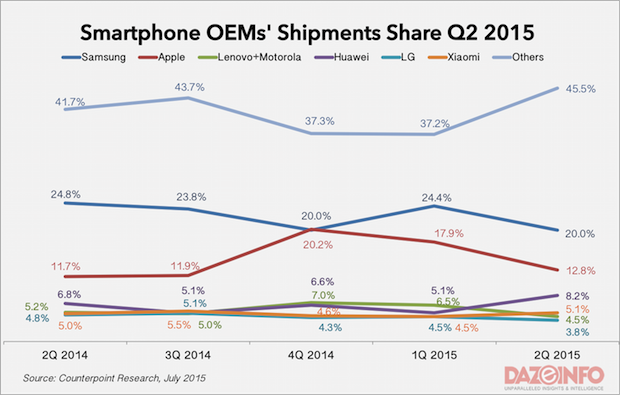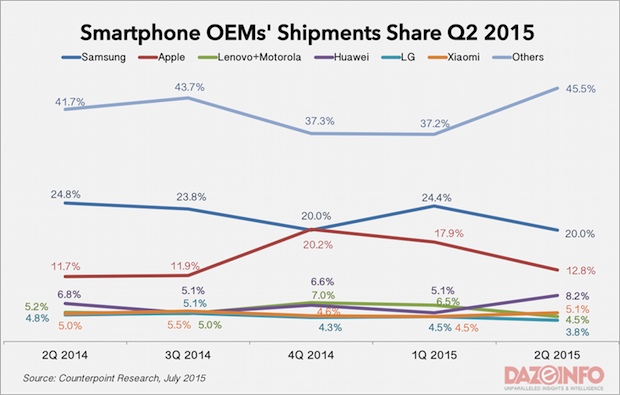 The lower end of the market is saturated with companies like Xiaomi and Lenovo all trying to deliver the best smartphone experience at a budget price. Blackberry has to be very careful with the pricing of the new Priv as anything priced too high may lead it to an untimely demise like the Amazon Fire phone. Ideally it should target the midrange market and be priced similar to the One Plus Two but history tells us that Blackberry has priced their devices a bit on the higher side.
Blackberry also has faced problems in the past with the Z10 being delayed time and again. Make hay while the sun shines is an age old proverb and if Blackberry doesn't make good of their recent press buzz, they might be looking at a very uphill task advertising this phone to the masses.
Parting Observations
Blackberry much like Nintendo has always had a loyal fanbase. And even though many of us have migrated to other and ostensibly better smartphones, we still remember the clicky keyboards of our Blackberrys with fondness. There is an intense interest among the tech crowd about security and privacy on the internet. If this phone can live up to even half of its hype, Blackberry will live on and another generation will get to experience the beauty of a physical keyboard on a mobile device and slide form factors, relics in this decade of smart devices.