Apple is now the world's leading technology company in term of market capitalization. In 2012, the company launched number of new products and also, reinvigorated its several existing products. Besides, the company's stock value first time surpassed $700 figure on September 19 last year.
Now, Apple is on the way to release its Q1 earnings for fiscal 2013 on January 23. It has been noticed that quarter first has always been important for the company. In the last quarter, the company's products such as iPhone 5, iPad Mini and iPad 4 succeeded to create a halo effect around. Anyway, iPhone is currently accounting for nearly half of the company's revenue. As the demand of company's Smartphones and Tablets (especially iPhone 5 and iPad Mini) soared up in the last quarter, the company could create a history in Q1 of its fiscal year 2013.
Apple is expected to generate $52 billion in revenue, with an earning per share of $11.75. On the other side, Wall Street has estimated that company could generate a revenue of $54.5 billion in Q1 2013, with $13.30 in earnings per share–which is quite higher than its revenue ($46.33 billion) in Q1 2012, including $13.06 billion in net income.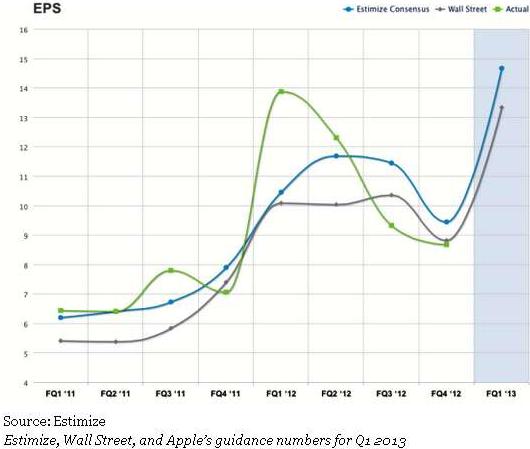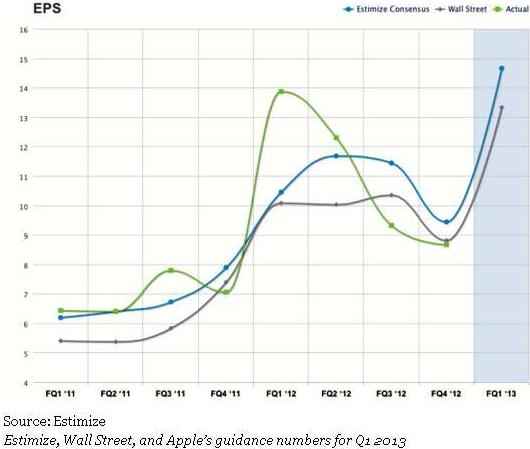 Apple Is Expected To Ship 50 Million iPhone In Its Q1 2013
In Smartphone era, Samsung is one of the biggest rivals for Apple. Furthermore, the South Korean company created a new success story in 2012—Smartphones sales increased by 35% in 2012 compared to the previous year. The company's strategy to ship Smartphones in wide variety of shapes and sizes for broad range of consumers has remained a successful endeavor for it.
More importantly, iPhone 5 is still selling very-well and the  company would not like to lower down its profit margin on the device for at least another year. However, shares of the company have dropped more than 20% over the past three months. Despite, the company is expected to sell 50 million iPhones in its first fiscal quarter, representing a 35% Y/Y and 86% Q/Q growth.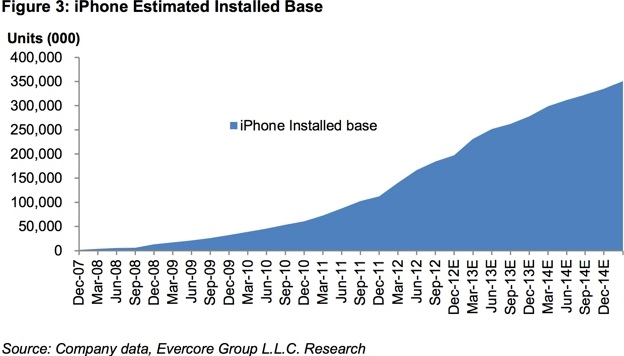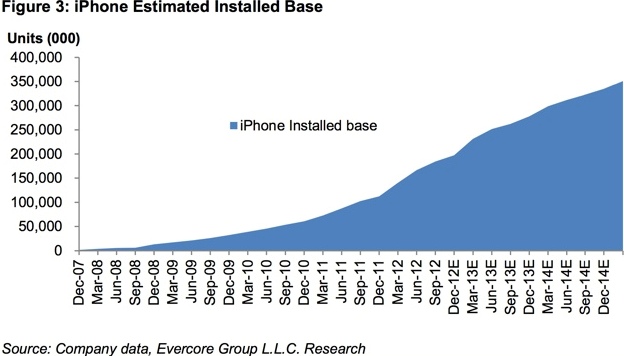 Besides, the company is also expected to ship 24 million iPads during the last quarter, representing 56% Y/Y and 71% Q/Q growth. Of course, iPad Mini is considered as one of the driven forces for the growth of tablet shipments in its Q1 of the fiscal year 2013; nearly 10 million units of iPad Mini are expected to be shipped in the quarter ending December 2012.
However, the company could not match the growth of the iPhone and iPad with its Mac line of computers. Sales of Mac line computers are estimated to have dropped 3% Y/Y, with the shipments of 5 million units in the quarter ending December.
Image Courtesy: Estimize