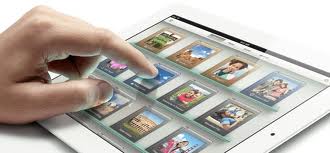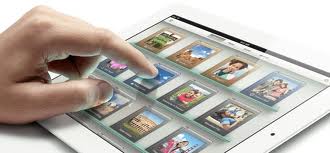 "It's time for us to turn to each other not on each other" this statement is apt for the recent move by Apple Inc (APPL) and Samsung Electronics Co. Ltd (KRX: 005935). According to the ET news Samsung to supply Apple with both 7.9 and 9.7-inch displays for the new versions of iPad and iPad Mini with 2048×1536 pixels "Retina Display" resolution.
The Current Woes
Apple and Samsung haven't exactly been on the friendliest of terms lately, as they were busy flinging lawsuits at one another, but still Samsung is one of Apple's biggest suppliers, they have an awkward relationship with each other.
Apple's Crankiness
Apple is known for being a perfectionist, when Apple started the developed cycle, both LG and Sharp were in the running, but neither was able to live up to the quality control standards of Apple, when Apple wanted to integrate Retina territory for the new iPad, there was only one company that could match up with Apple's standard specifications.
Samsung's Contribution
Samsung also makes Apple's new A5X chip, which means Apple is greatly dependent on Samsung for many of its parts. According to a study Apple buys number of components including LCD, Application processor and flash memory for its iPhone and iPad, and is estimated to spend $7.8 billion on Samsung for component.
Why Samsung Makes Amoled Displays?
Samsung invested a considerable time and money on AMOLED technology (Active-matrix organic light-emitting diode) and Samsung uses this technology and very aptly integrates into products such as televisions, tablets and mobile phones. Samsung has a notable edge over competitors in the display space, as it's the only manufacturer that can mass-produce Super AMOLED displays.
Why Not For Its Own Tablets?
Though Samsung has access to advanced display retina technology, why hasn't it used in its own tablets?  Currently Samsung's AMOLED technology can't deliver the amazing 2048×1536 screen resolution of the new iPad, which packs more than 3 million pixels inside a 9.7-inch display. What's more, there are many arguments that the organic materials used in OLED displays have a shorter brightness lifespan than those in LCDS, so after five years or so, the handset may be half as bright as it used to be, but this issue is mostly in TV's rather than phones. May be Samsung is stuck with AMOLED display, just for the point of differentiation in the tablet space.
Can They Ever Bury The Hatchet?
Apple and Samsung, both are the giants of Mobile industry, each other's strong competitor, their relationship has gone bitter due to various law suits, competition etc, but still it's good to see that they have an apt professional attitude. But for now it doesn't seem friendship is on their cards.