Microsoft's search rival Google is yet to make presence in our thesaurus as a verb; While on the other side, farther company's CEO–Steve Ballmer–has also saddled his efforts for 'Bing' to be used as verb. At present, Microsoft is facing stiff challenge in the online search space to make significant gain in the market against Google.
However, general manager of influencer marketing at Bing—Adam Sohn— is trying to play down the whole issue by stating that Company don't have an explicit strategy to go chase the verbiness. He said "We don't have that as a goal—like we're not spending money [on it]. We never tried to verb it."
But, do you think that Microsoft is really not working over any explicit strategy for 'Bing' to be articulated as verb just like Google? It's true that the company has made significant investment towards Bing product placement in last couple of years. On the contrary, Ballmer showed off their keen interest in Bing "to verb up". In fact, Microsoft has secretly named its new marketing campaign as "Bing It On".
Definitely, the use of any brand as a verb creates strong impression in users' mind. And, there are many case studies which prove it so – Xerox is among among them. The brand "Xerox" is often being used for the photocopy, while Twitter is on the way to register. It won't surprise me if Twitter will decided to apply for trademark the term "tweet"–which has now become the accepted verb for sending message on Twitter.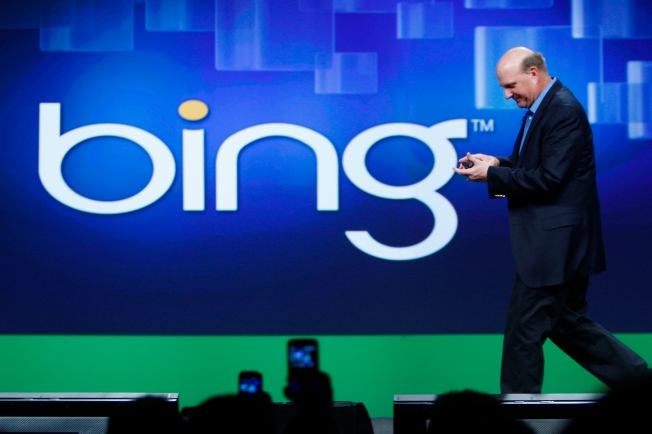 Have you ever think about the words like Aspirin, Band-Aid and few others ? Indeed, it's an achievement for the tech-companies to have their brands name as verb – be it Google, Netflix, Facebook and more. However, Bing is still not being refereed as a verb – not even inside Microsoft's own ecosystem.
Next month, Microsoft and its hardware partners are going to blow the market with new Windows 8 and Windows Phone 8 products. At present, company is trying to tie-up with third parties to include the search engine on their platforms. It's expected that Amazon's upcoming Kindle Fire HD Tablet will use Bing as default search engine instead of Google.
Though, Google was initially not thrilled with the use of the name of brand as verb, but 'brand exposure' and 'advantage over market' convinced search giant to go for it. Currently, Google is holding 82% of Desktop search market share followed by Yahoo. However, Bing has claimed mere 4% share of the same market. Besides, the explosive growth in global mobile market has benefited Google significantly; 92% of mobile search results are being served by Google alone.
In all such scenario, Microsoft needs to work hard on Bing to have its valuable share in search market. Also, Bing has to cover a long distance before becoming the generic verb for search activity like Google. There are every possibilities that if Bing manages to control one-third of the market Google is holding currently, people may start referring the name as verb. Unfortunately, possibilities look quite minimal on real grounds.