It seems that Facebook has still got plenty of new features for Pages in its kitty. After recent roll-outs of many new features, today Facebook has introduced another feature called "Offer" for Pages. The new feature is clubbed with 'Event and Milestone' section at the top of Status update. With the help of new "Offer" feature, Page owns can segregate their promotional updates, deals and discount coupons from regular updates and stories. Intelligently, Facebook has addressed the Offline and Online Offers functionality in the same feature and Page owners can make best use of "Offer" feature irrespective of whether deal/coupon/offer could be redeem offline or online or even through both the ways.
The new "Offer" option allows page owners to throw an offer/ deal/ coupons running only in Stores, In stores and online both or only online. In fact, Page owners can also set the limit over number of claims, like first 500, as well as offer expiry date.


To make the whole redemption exercise smooth and robust, Facebook has pinned few additional tools with 'Offer'. For 'In-Store' offers, Page owners can also define 12 to 13 digit Bar Code which could be used when a person make a physical visit to any of product store. In addition to bar code Page owners can also tag Coupon Code and online Store web address if the offer could be redeem online too. However, in case of only online, Page owners will not have to tag any bar code with the details of offer.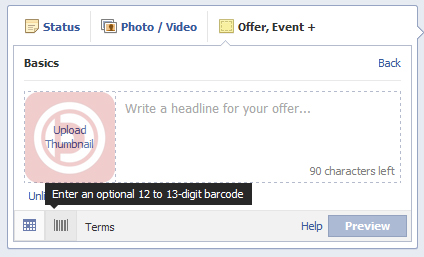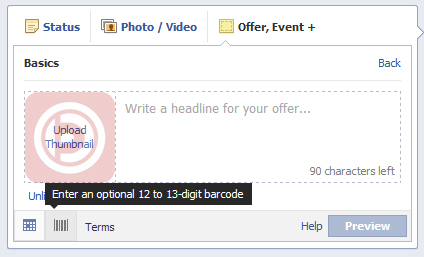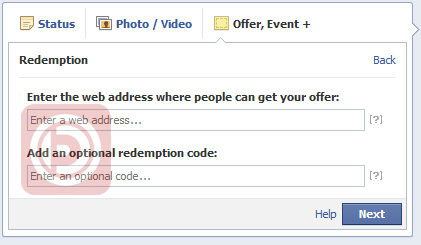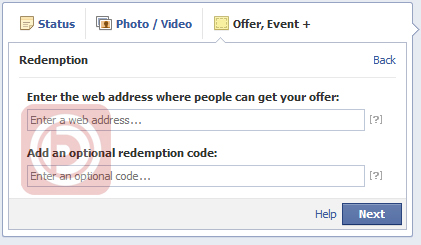 The whole exercise and process is quite simple and easy to navigate. Company has ensured that end-users should be able to complete the buying process without any hick-ups with the availability of all necessary information right at the fingers pinned with offer details.
For last few months, Facebook has been focusing on 'Page' extensively and rolling-out many intuitive features for optimum performance by Page updates. Filtration by Age, Interest, Location, Gender has added more value to page updates as Page owners can be selective and targeted as per content update. In fact, recently released "Promote" button is gaining significant traction and appreciation from marketers who are willing to burn their marketing funds to make their content viral in no time with reserved budget.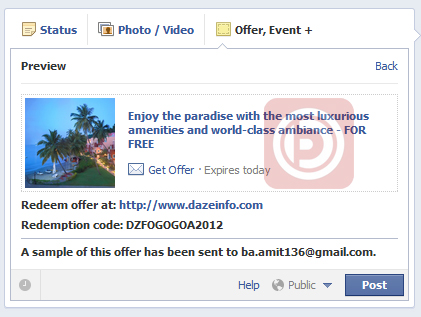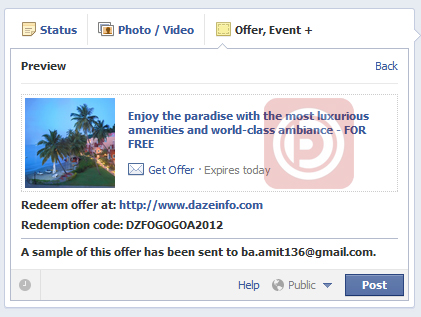 The whole exercise by Facebook towards 'Pages' is indeed commendable as each Facebook user is engaged with hundreds of brand Pages at a time and at certain level multiple daily distinct updates from each Page only drawing easiness among all. The selectiveness and segregation of contents by Page owners will be very helpful for fans as well as Brands to stay engaged most effectively.
Though, Facebook first introduced this feature in early this year but somehow public roll-out didn't took place. Now, with few addition and changes the new 'Offer' feature for Page is again under limited release and could be available for all pages soon.