A linger discussion was sparked out in June of this year when Microsoft unveiled its Tablet. It's not surprising me anymore that Microsoft is going to launch Surface Tablet on October 26. Yes, it's true; the news has been confirmed from the company's annual report, besides Windows 8 will be available from the same day. Previously, I have already discussed about what will happened if Microsoft's own Tablet would fail to prove itself or beat its expectations.
What Users Want On Their Tablet? 
Despite of these discussions, I'm still in the favor of Microsoft. I've some stringent reasons, on that basis, I'm thinking that Microsoft could prove fatal for Apple and Google.  I think, there is still lots of opportunities for new entrants to jump into Tablet segment. For example, for social sharing, one prefer to use short and precise URLs and for this, there are lots of tools are available, which users use to install on their laptops and PCs. Likewise, if one wants to edit the image prior to sharing, he/she can easily do on laptops and PCs. Clearly, users have lots of things to do on their PCs and also, they can perform these tasks efficiently and nimbly on their PCs compare to Tablet.
It's difficult for Professional to install CAD workstation on their Tablet due to limitation of the device.  Have you ever imagined what users are expecting on their Tablets? They want to have real desktop experiences on their Tablet. But at present, almost none of the existing Tablets are offering such experiences.  If you will think it some other ways, then you might find out that there are lots of roadblocks for Tablet now a days. And that's why, Microsoft has tried to look beyond the horizon and spent years of time to bridge two platforms (PC and Tablet). The software giant is now on the way to launch 'Windows 8', which  will offer full-screen reading, app experiences (like iPad) and full-desktop experiences on Tablet.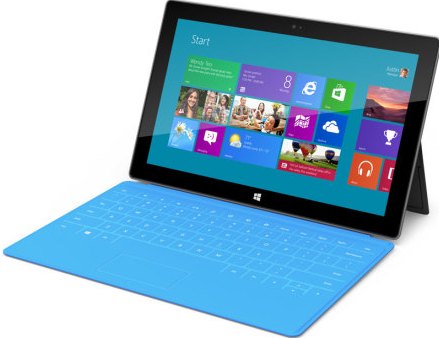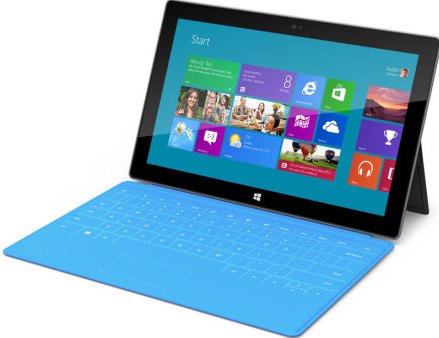 How Many People Really Want To Own 'No-Compromise Tablet'?
The scenario is changing; people like to perform a lot on the Tablet. Presently, majority of Tablet owners use their device (Tablet) for reading and viewing purposes due to flawless experiences, occasionally they use the Tablet for typing, creation or input purposes. However, as number of Tablet users are increasing, with the similar fashion, users' reliability on the device is increasing and expecting to be accelerated in upcoming years. But, Tablet is not suitable for the heavy memory consuming applications.
In June of this year, Microsoft unveiled two different models of Surface Tablet–Surface Tablet for Windows RT and Surface Tablet for Windows 8 Pro. However, Surface Tablet for Windows RT will not support some of the Windows 7 's applications, but Surface Tablet for Windows 8 Pro will be available for those who want to harness a full desktops experiences on their Tablet.
However, Microsoft's endeavor has created an extra complexity which might confuse and frustrate to its regular users. I appreciate to Microsoft's attempt to fetch desktop features on Tablet but the experiment is how much effective with Windows 8 OS will be seen in the future.
How Microsoft Is Different Than Apple And Google In Tablet Space?
Microsoft is trying to build a machine which could perform and excel multiple tasks of different platforms. Undoubtedly, iPad has proven itself in the market due to ease to access and it offers instant-on, long battery life, minimal malware vulnerability and strong mobile ecosystem. On the other hand, Google has strategies to provide efficient Tablet with maximal features for nominal prices. But, those users who want to get their hand on real Tablet (capable to provide full-desktop experiences), Microsoft's Surface will be a better option for them. Indeed, Microsoft has stuck with the real Tablet strategy and it's betting a lot on more powerful and multi-use device.
In addition to these, Microsoft is building the CAD workstation for its Tablet and really, it would be additional for those people who want to see such stuff on their Tablet and are also willing to pay for it. Undoubtedly, Microsoft is focusing on businesses and professionals and that's why, it has encompassed physical keyboard with the Tablet. I have already described how Microsoft could lure businesses and professionals through its Tablet? But, there's still a hurdle for the software giant. At present, 91% of business professionals are using iPad and to clinch these masses towards Windows 8 platform is really a tough job.