Microsoft has hybridized the concept of Tablet and Notebooks, unveiled its forthcoming OS at MWC event in February this year.  Now, Windows 8 is on the way to be launched later this year, moreover, the company has recently wrapped out its two Tablets models–Surface for Windows RT and Surface for Windows 8 Pro–with superior battery life at its magnificent Los Angeles event.  Surface for Windows 8 RT will have ARM architecture and ironically, which is not capable to support Windows existing applications.
I remember Windows Vista, the OS was also occupied with the same compatibility issue and it's now considered as Microsoft's one of the fiasco products. However, Microsoft considers that 'Windows 8 RT' is comparatively  better than its Vista. Windows 8 RT is occupied with compatibility issues, it's really unable to run Windows existing stuff despite of being Microsoft's product. The company has reportedly stated to achieve a milestone of 100,000 apps figure. Indeed, it's very difficult for app developers to make all these apps compatible for Windows 8 RT. I think, lack of apps and improper mobile ecosystem around the OS could sink the company's expectations.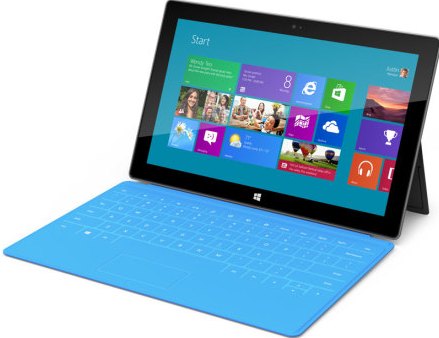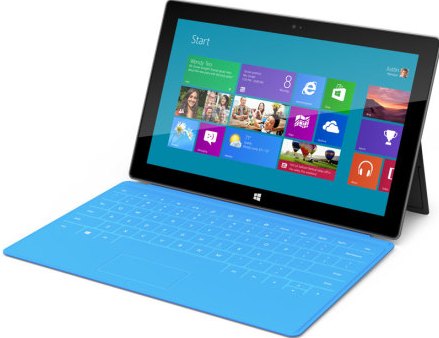 It's ridiculous to compare Surface RT with Apple's new iPad. While I consider about screen resolution, Apple's new iPad pokes first to my mind, having screen resolutions of 2048 X 1536 pixels. On the contrary, Microsoft has masqueraded to explain anything about its Surface Tablet resolutions. However, at the beginning of this year, the company released its specifications for its hardware partner, where it mentioned the resolution could be 1366 X 768 pixels. At present, a significant number of Tablet manufacturers are targeting to provide higher resolution screen—just HD screen could not justify the success of any device.
In term of pricing, the new Microsoft Tablets (for RT and Pro) seem much expensive— the starting price of Surface for Windows RT could be $599, however, the price of surface for Windows 8 Pro might be $799.  Apparently, specification of Surface for Window 8 Pro is somewhat better than surface for Windows 8 RT. The Windows 8 Pro powered Tablet has HD resolution of 1920 by 1080 pixels, but it's is running on Intel Ivy Bridge x 86/x 64 chips. But, it has advantage that it can at least run all existing Windows applications and drivers. Undoubtedly, Windows 8 Pro OS has been designed for larger and more power unfed laptops, pulling it into small Tablet might distract to hardcore windows fanatics around the world.
We can't ignore the contributions of Microsoft's hardware partners including HP, Dell, Lenovo, Acer, Asus, and others to make Windows OS successful. These manufacturers have opted Microsoft's OS for their computers, helping the OS to make its strong penetration around the world. But this time, these manufacturers are simultaneously carving some products running on other OSs like Linux and Android. Now, Microsoft has jumped into the hardware segment, which might create a fierce competition for its hardware partners. The company's decision (to manufacture Surface Tablet) could breakdown its partnership with hardware manufacturers.
At present, consumers  have not so much of patience to test the company's innovative product by expanding a huge amount . Anyway, consumers have lots of options especially when the market is flourished with iPads and Android Tablets. Users are demanding an ecosystem around and Microsoft is lagging behind Apple and Google in this aspects.
As I previously described, Google tried to enter into the manufacturing line in 2010, but failed to prove itself in such realm—later put their products into bricks-and-mortar stores. I think, Microsoft is not nascent in this field because it has already launched some hardware products such as gaming console (Xbox) and music players, but selling these products and Tablet are completely different things.