Finally, the speculation about Microsoft Windows 8 Tablet has been accomplished and the company has released a document for hardware manufacturers. The company has clearly explained that new OS will be compatible for both slate and convertible. But, the company has also instructed to manufacturers to include HD screen, and HD videos Playbacks in their Tablet devices, so that the device could easily compete with other prominent players and run smooth on Windows 8. The software giant wants to provide a premium experience for slate/convertible powered Windows 8 irrespective of cost-efficient strategy.
It's clear that whether devices (Slate/Convertible) use X86 or ARM processor, but it must support the display of 1366 x 768 pixels resolution. Along with, the processor should also have to support direct 3D 10-class graphics with WDDM 1.2.
Microsoft has instructed to limit the edge area of the device which shouldn't be less than 20 mm, so that, user might not be baffled with the edge of display area. The company has also instructed manufacturers to design five physical buttons including power, rotation, Windows, volume up and volume down for Slate/convertible. However, the device will miss the strength of USB 3.0 as Microsoft has instructed to accommodate USB 2.0 port besides integrated speakers.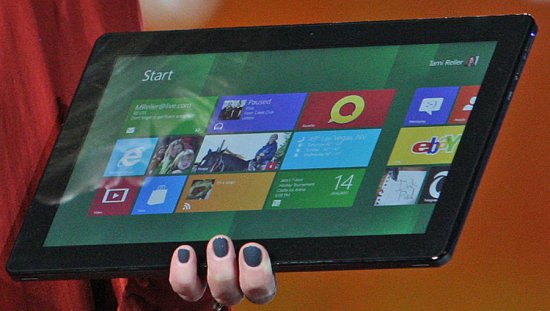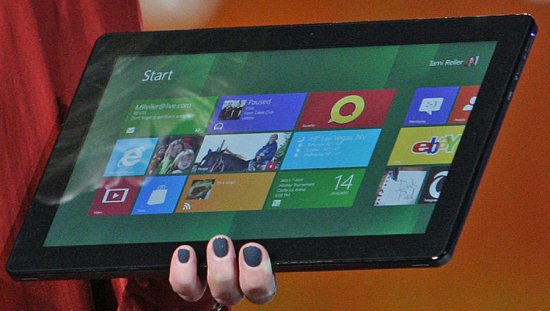 Microsoft Windows 8 Tablet guidelines for storage clearly states that at least 10GB free space is required "after the out-of-box experience complete". Microsoft also wants Slate/Convertible should support Wi-Fi, Bluetooth 4.0+LE, webcam with 720p resolution support, UEFI. In addition to this, for Secure Attention Sequence (SAS), instead to press Ctrl +Alt+ Delete, the users would only have to press windows keys button + power button. Slate/convertible must also support three axes accelerometer, ambient light sensor, magnetometer, gyroscope, a GPS if Tablets are equipped with WWAN tech.
Definitely, this time Microsoft has focused on the high resolution screen display like its rival Apple. At present, Apple has also decided to implement IGZO technology for its third generation "Retina Display" Tablet. However, the display resolution is somewhat greater than Microsoft Windows 8 Tablet (slate/convertible) device. Anyway, whatever be the matter, the upcoming years is definitely going to be tough for device manufacturer.