When Facebook decided to spend a billion dollars on Instagram, there were speculations about what might have prompted the social network to dish out such a hefty sum on what was then – a more than reasonably popular app. Some were even of the opinion that this buyout might turn out to be an exercise in futility. At the time I had called this acquisition – Facebook's most strategic acquisition yet, well it seems Facebook has just answered all the doubters. They have launched a very Instagram-ish Camera app for the Apple iOS.
The Camera app has features similar to Instagram, in fact there is so much similarity that one can call the app an out and out Instagram clone. Having said that, the app was under development before Facebook put forward its acquisition offer to Instagram, which means that Instagram employees had nothing to do with the Camera app.
Now the Camera app is a pretty decent app in itself but the problem is that its not quite Instagram. Here are some of the app's main features :
The app will allow users to crop photos before sharing them
The app will also allow users to add colorful filters (sounds familiar?)
Users can add a caption to the photo and then share them on Facebook (rings a bell?)
The app allows users to browse through a photo only feed and see what their friends are up to (I am sure this nails it).
So all of these features are (you guessed it) very Instagram-ish and might leave you wondering whether Facebook has copied Instagram. But the fact is – they haven't. Like I mentioned before this app was in development phase before Instagram was acquired and as it turns out Facebook realized beforehand that Instagram was going to be "The" competition for Facebook Camera. So they acquire their competition and release the app a few weeks later.
But was Instagram such a big threat to this app? After all Instagram was about 30+ million strong when Facebook bought them while Facebook was 850+ million strong. Photo sharing and viewing is among the top user engagement activities on Facebook, so why would Facebook be worried about a relatively tiny portion of its user base migrating to or preferring Instagram over them? The answer to that lies in the fact that the Camera app doesn't just pull the photos posted using the Facebook Social Graph API, in other words it is not just Facebook photos that appear in the stream, it's photos posted to Facebook from other apps. Perhaps apps like Foodspotting, Hootsuite, Pixelpipe and Instagram (Bulls eye!).
Now here's the deal, in March Instagram opened up its publish-to API to other app developers which would have allowed them to do something similar, that is other apps would have been able to post photos to Instagram, which suggests that at some point in time you might have been able to see your Facebook photo feed on Instagram, which I am sure most of us would have loved. I mean – to have your Facebook photos appear on your favorite mobile photo sharing app – is what anyone would have loved to have. And that is exactly what – Facebook has prevented from happening – by acquiring Instagram.
So Facebook have succeeded in wiping out the competition once and for all but the fact is that by launching the Camera app Facebook have left the pigeon among cats (and not the other around). Camera as a stand alone app might have been reasonably successful if there was no Instagram, but with Instagram as a competitor the Camera app, frankly speaking, wouldn't have been much of a success. And with Instagram now in the same team, we should expect the Camera app to improve on its initial release in the near future. Until then it will remain an Instagram clone for all Instagram fans (me included).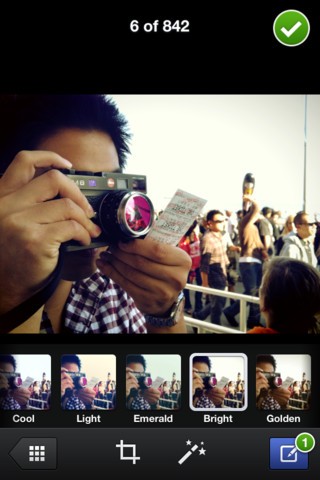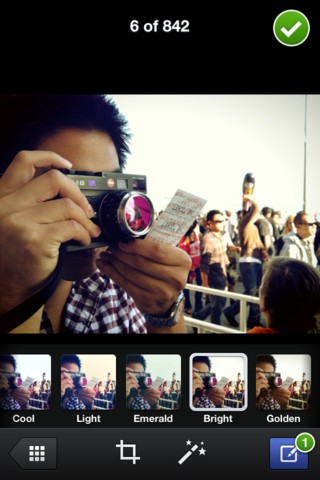 A major factor in releasing the Camera app within a week of the much talked about IPO and a few weeks after the Instagram acquisition is Facebook's growing mobile usage worries. If Facebook has to successfully monetize its mobile usage they need to have more appealing and user-engaging applications for the mobile platform, and the Camera app it seems is an attempt in that direction, an attempt which might have been severely thwarted had Instagram been present as a competitor.
But the question that I would like to ask is – shouldn't Facebook have waited for the Instagram deal to finalize and then release the Camera app with insights from the Instagram team? Because at the moment the Camera app seems more like a pale shadow of Instagram rather than the market shattering app that Facebook would have hoped it to be. For its friendly UI and 'good enough' design I would say the Camera app is a must try out if you intend to migrate from Instagram to some other photo sharing app (for reasons best known to you).