The Instagram fairy tale isn't over yet. After being acquired by Social Media kingpins Facebook for a staggering $1 Billion, the company and the app are now acquiring a near cult like status in the Industry corridors. Their popularity has now inspired one company to bring out a product that is Instagram-inspired in every sense of the word.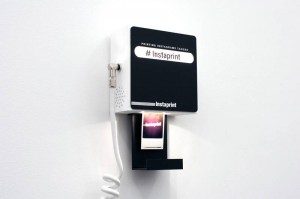 The company which is interestingly titled Breakfast is now trying to commercialize a product they call Instaprint. Instaprint is a location based photo booth for Instagram and is currently featured on kickstarter as an under-consideration project for funding. The project will only be funded if at least $500,000 is pledged by Sunday, Apr 29, 6:00PM EDT.
So what makes Instaprint such a rage among those who are backing it on kickstarter and elsewhere? Well for starters, they claim that Instaprint  can transform parties and events by putting a camera in everyone's hand. Sounds interesting? Read on.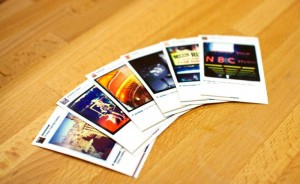 Just like Instagram is popular for its old Polaroid pics, those that take you back to the 70s and give your pics that amazing old timer's look and feel, Instaprint as the name suggests will enable you to print those brilliant looking Instagram photos, but that's not all, here's how Instaprint works –
Each Instaprint box is set with its location or a specific hashtag.
Any Instagram tagged with that location or hashtag will pop out of the Instaprint box, giving you a modern day photo booth.
To top it all  Instaprint uses a new inkless style of printing which essentially means that the color for the prints comes from the paper itself. No ink necessary. Instaprint was invented in the spring of 2011, and in the past one year prototype Instaprint devices have been seen at events such as store openings, product launches, a variety of different parties and events including The Grammys and Lady Gaga concerts.
The company behind the concept now intends to take the leap of faith and bring their prototype device to the consumer market. This sure can be a project worth backing, because from where I see it, it has huge market potential, and with Instagram's popularity at its peak, the project couldn't have arrived at a better time.
And if you are hosting this truly grand party for your Boss, and wanting to print large volumes of cool Instagram photos, Instaprint has a solution, it can be Daisy chained together to share power and connectivity. Each multi-box set up requires one Instaprint that has a controller and Wi-Fi module which then drives the other controller-less Instaprints.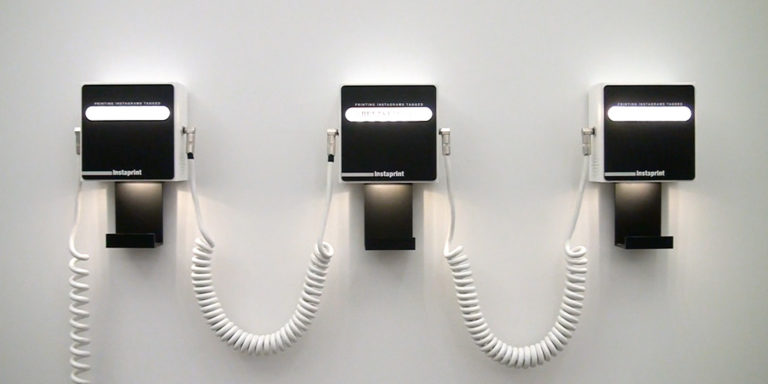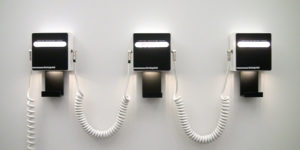 And if you are of the view  that setting up this thing might be a task for the geeks, well no sir, Instaprint is for anyone with a WiFi enabled smartphone.
When Instaprint is powered up for the first time, it will show up as a Wi-fi network on your phone or computer. Once connected to the device, you'll be able to set the Wi-Fi network it will use to connect to the internet and associate your Instaprint device(s) with your instaprint.me account.  – Source : Kickstarter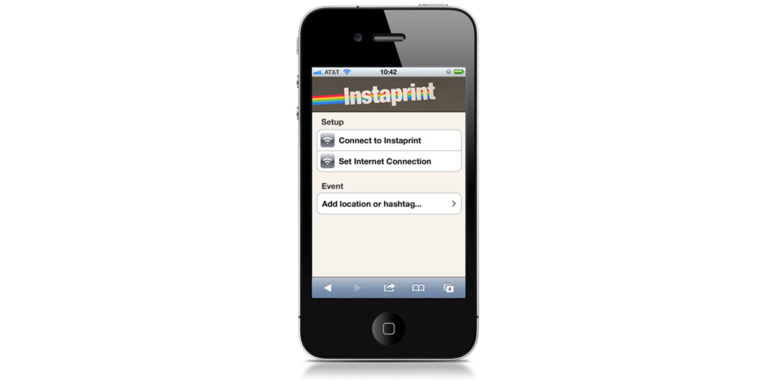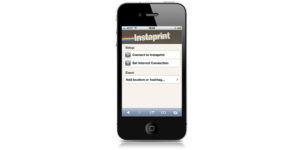 And finally all your photos are stored in one place – Instaprint.me including all your event galleries. So here's one really cool product and it deserves some recognition, so if you like their concept I suggest you back them on kickstarter.
Instaprint is now available for pre-order on Kickstarter!