Advertisements create a huge impact on the consumers regarding the product it is casting. More attractive and catchy the ad, more is the number of viewers attracted to it. Ad's play an important role in the phones and other gadget sales as well. Smartphone's ad impression were found to be up 488% in 2011 and for  Tablets up by 771% as per InMobi's report.
Surge of 251% was seen in the mobile impression on its network including both Smartphones and Tablets. North America was the fastest growing among the regions surveyed with 366% growth in mobile impression and 625% increase in Smartphone.
771% year-on-year growth was observed in Tablets, up to 1.2 billion and is still growing with iPad having the highest sales. Android is leading the market and is expected to lead in 2012 as well. As we have said and discussed before in our previous articles; Android  is expected to lead the market because of its openness and availability on mobile manufacturers platform. Apples iOS is the only OS which is giving a very tough competition to Android. As long as Apple does not find a way to increase its sales, Android can enjoy the throne without having to worry about other OS developers.
It is to be noted that data about InMobi's view of the mobile ecosystem is relative to the devices on its advertising network.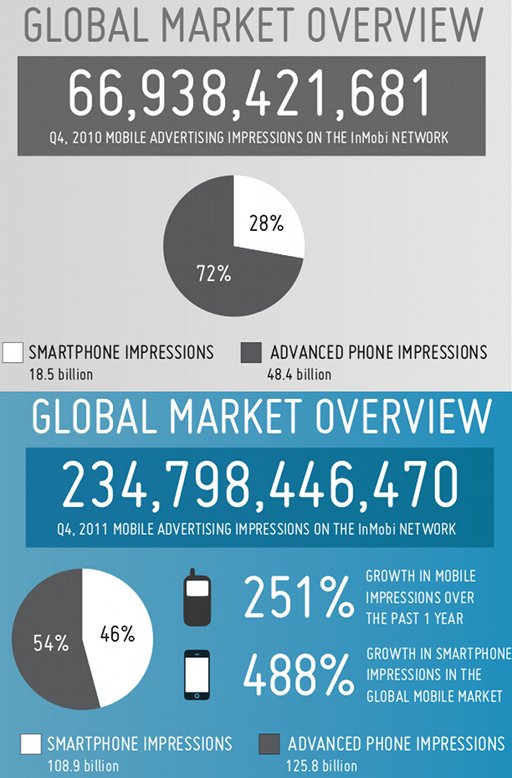 Europe
North America
Source: InMobi
Via: techcrunch