Near about 366,848,493 of websites are available on the World Wide Web till December 2011. In last few months around 47 million hostnames and 7 million active websites have joined internet. Due to huge amount of websites presence on internet, it's really difficult for an individual to choose the best website of the year as each one has something unique to charm. Taking the account of all those perspective, an award ceremony – organized by FWA – has awarded "Museum of Me" the "Site of The Year 2011". "Museum of Me" is a website designed by Intel which highlights the social life of a user in very interactive and attractive format.
Users can view their social life by connecting "Museum of Me" with Facebook. It grabs personal information of the users like images, comments, updates, friends and videos and show it like an interactive video to the users. The showcase make users feel to view their own life in a Museum.
"We're thrilled The Museum of Me has been named Site of the Year. First and foremost we wanted to create an experience people would love and want to share. The Museum of Me struck an emotional chord with people. We couldn't have achieved the result without the creative team at Projector. The Museum of Me is an example of what can happen when an agency and client have a shared vision and passion," as said by Stephanie Gan of Intel.
Intel has used its vast technical experience collaboration with several other digital media players like Projector Inc., DELTRO Inc., TAIYO KIKAKU co., Rhizomatiks, and MountPosition Inc to make this site attractive and catchy one. Apparently, it has chosen Facebook because of its large user base and popularity. Currently, it is one of the most populated as well as famous social networking app all across the globe.
httpv://www.youtube.com/watch?v=qfd54nYPhXk
Interestingly, the "Museum Of Me" has a fan following of 854,920 users which is even larger than the number of users associated on Facebook from Georgia, Jamaica, Libya and will continue to grow in coming years as its popularity grows.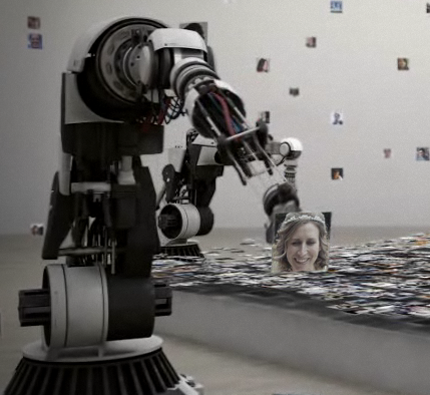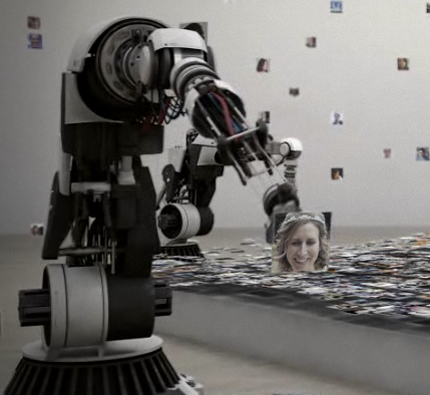 Of all the shown in the "Museum of Me"  best things which I noticed  is the collection of photos in which machines collects the photos of users' friends which are flying inside the room and later it gets converted in to a wall . And at last it will show the Facebook users in the centre and rest of their friends are connected to him in an hierarchical type of structure. The more stringer bond with a friend, more bigger circle.
I feel that "Museum of Me" is one of the best sites which I have visited till date. Its graphics and way of enlightening users' images, updates, videos, and friends is an awesome concept. I think each of us should at least visit this site and make own social museum once. Interested ! You can start from here.