Facebook's recent announcement regarding a soon to be launched TV app is making the news. Dan Rose, VP of Partnerships – Facebook Inc. (NASDAQ:FB), made an important announcement on Tuesday, 14 February 2017. In his announcement, he talked about how people would soon be able to save Facebook videos for later, and then watch them on their TVs when free.
The new app, which will be launched by Facebook, will be a video app for Apple TV, Samsung Smart TVs, and for Amazon Fire TV. Using the app, users will be able to stream videos on their televisions. Video content would include saved videos, Facebook's recommended videos, top videos, live videos, and videos shared by friends or pages.
Why is Facebook Targeting Television?
Video content had been the most sought-after phenomena off-late, by marketers and audiences alike. In fact, Facebook hasn't been the only platform that has been foraying into newer arenas such as video advertising and embedded videos in news feeds. A recent study by Twitter showed that video content on its platform was performing remarkably well and efficiently drove brand's success. Meanwhile, Facebook advertising, which has been setting new trends in the video advertising space, has noticed major shifts in video consumption patterns by its audiences. One of the major trends Facebook has been able to determine that effectiveness of video content was directly linked to the length of the video. According to a recent report by Kinetic Social, on Facebook, 30-60 seconds long ads have the highest completion rate and ads which are less than 30 seconds has the lowest completion rate.
But then again, YouTube has been the absolute King of video content for years now. The media giant has over a billion users and generates close to 5 billion videos views every day.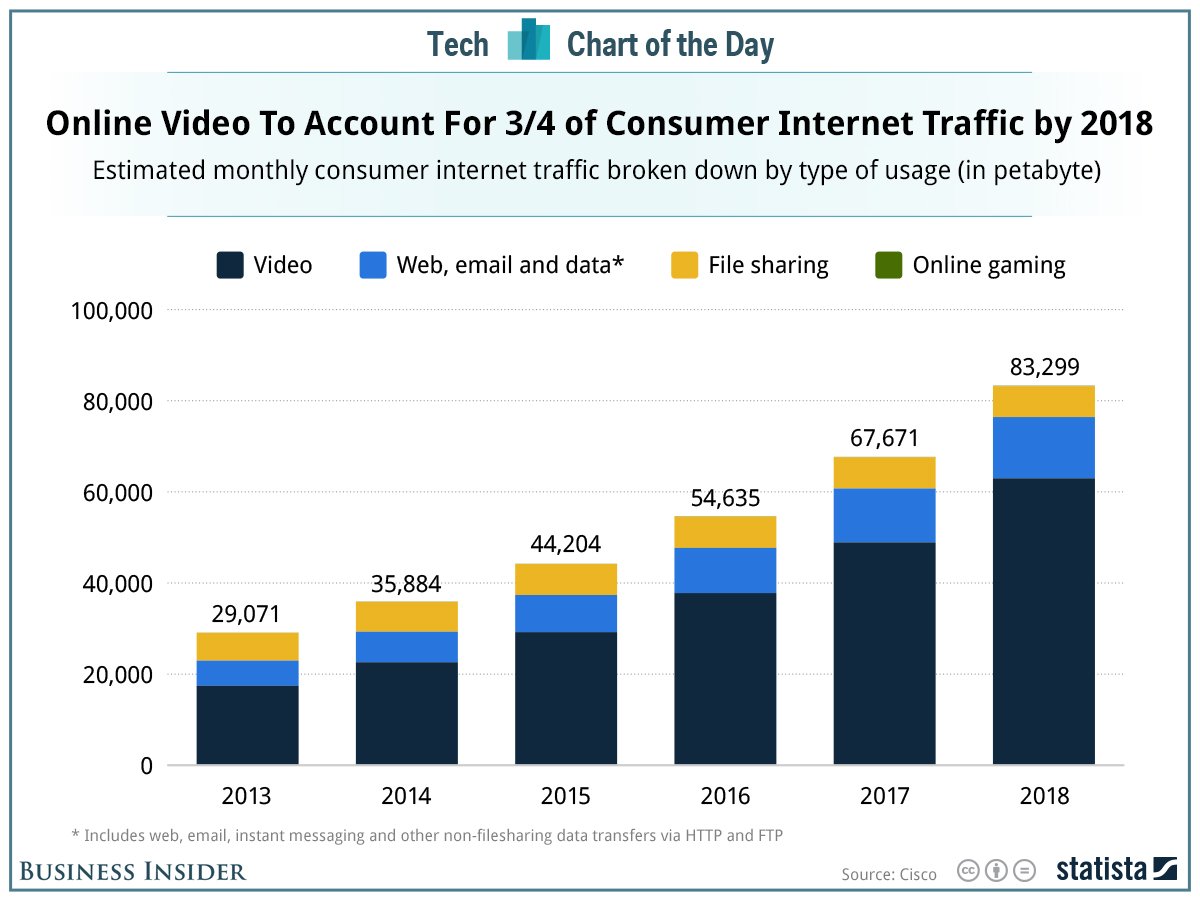 Facebook's move to TV is just another way to reach out to its global audiences who are keen on video content.
During the company's fourth-quarter earnings call, CEO Mark Zuckerberg spoke of a vision he had for Facebook. He portrayed Facebook as the platform users would go to when they want to watch videos or want to stay up to date with what's going on with their favourite show. It appears that Facebook is indeed serious about its decisions to now foray into the media industry as a strong contender against the likes of Netflix and YouTube. The company has also established partnerships with professional content creators and is looking into creating licensed content and longer videos in efforts to create more TV-styled content.
The move to television will also mean that Facebook can now make more advertisement money over television. Facebook has been tinkering around with video content for a while now but is yet to figure out a way to make significant revenues off its video content. This TV app may bring the company steps closer to being able to realise revenues off its videos advertisements.
More important, however, are the implications that this move has for Facebook's further penetration of developing nations. With the more developed markets such as the United States and Europe having reached saturation for Facebook's social media, the likes of rapidly developing economies like that of India is promising.
Growing Asian, Mid-Eastern, and African economies are characterised by a rapidly growing demand for high-speed data at affordable prices. Further, the slowly rising household incomes and higher standards of living are giving rise to rapid technological advancements in these economies. While Facebook may continue to reach out to these masses through social media, the shifting trends towards video consumption open up massive opportunities for the company; and hence the strategic decision to take video content and television to the next level.
How Does this Move Change the Dynamics of Internet Video Content Consumption?
It seems as if Facebook would like to eventually compete head-to-head with the likes of YouTube and traditional TV. It has also been extensively promoting its Facebook Live feature among users, which allows them to live stream events.
There is also talk about episodic content, with which Facebook intends to have its audiences keep coming back for more. By partnering with professional content creators and paying them for exclusive premium video content, Facebook seems to be on the verge of creating a new video consumption trend altogether.
The new app will by dedicated to just video content. Using the app, users will be able to access videos from their friends, the pages they follow, or live content from anywhere around the world, across different platforms such as their phones, tablets, or their televisions. The recommended videos feature will, of course, enhance the whole viewing experience, providing audiences with a highly personalised video feed over time.
This TV app only goes on to confirm that video is indeed at the very heart of Facebook's new strategy. Not only is Facebook trying to stay one step ahead in terms of predicting its audiences and their digital content preferences, but it is also making strides in catching up with a rapidly changing digital landscape.