The internet is a behemoth that just keeps getting bigger and bigger every year, and there is currently no sign of the rise in IP traffic slowing down anytime soon. When you consider that internet data usage more than doubled in volume in just the U.S. alone during a 12 month period ending in 2012, and that there will be an estimated 19 billion global network connections by the end of 2017, you begin to wonder what size it will end up at.
If anything, the hard facts and projections that below infographic provides, suggest that bandwidth use is increasing on an annual basis rather than reaching a plateau, so it is interesting to take a look at how much bandwidth is currently available to meet our current internet surfing requirements, and how this valuable resource is being used and shared around the globe.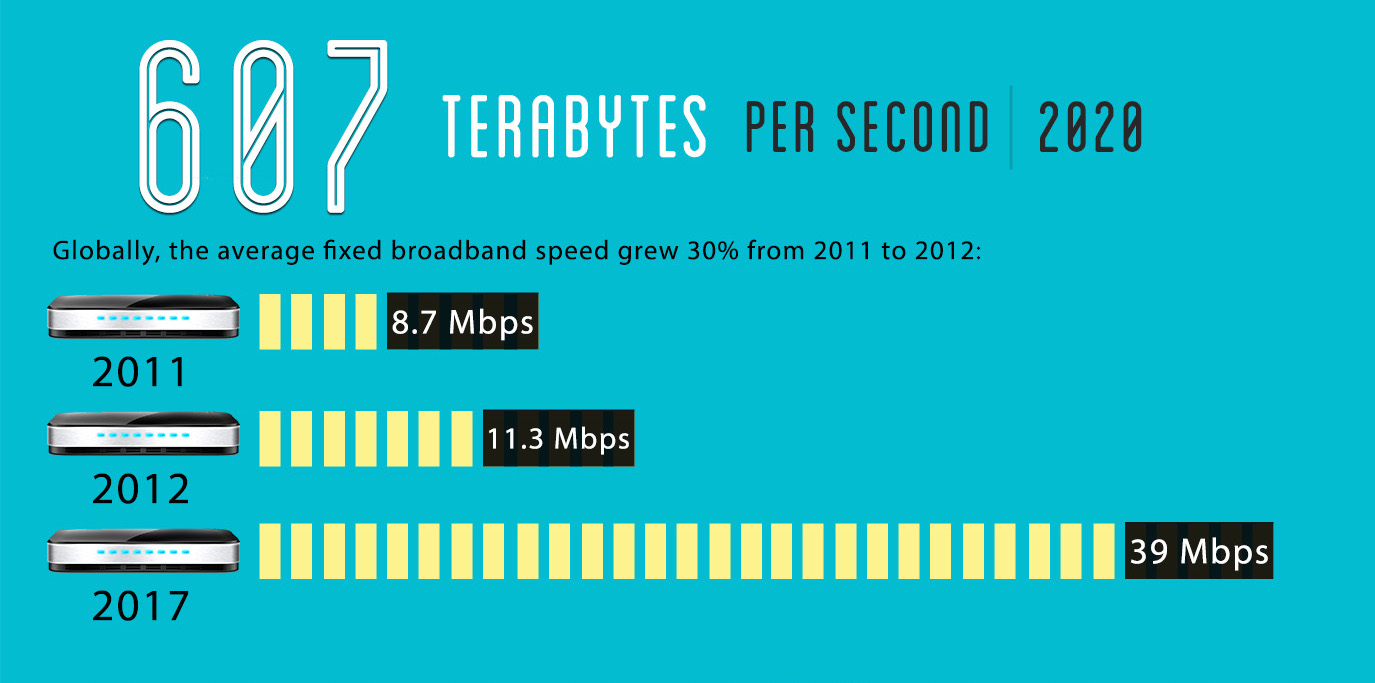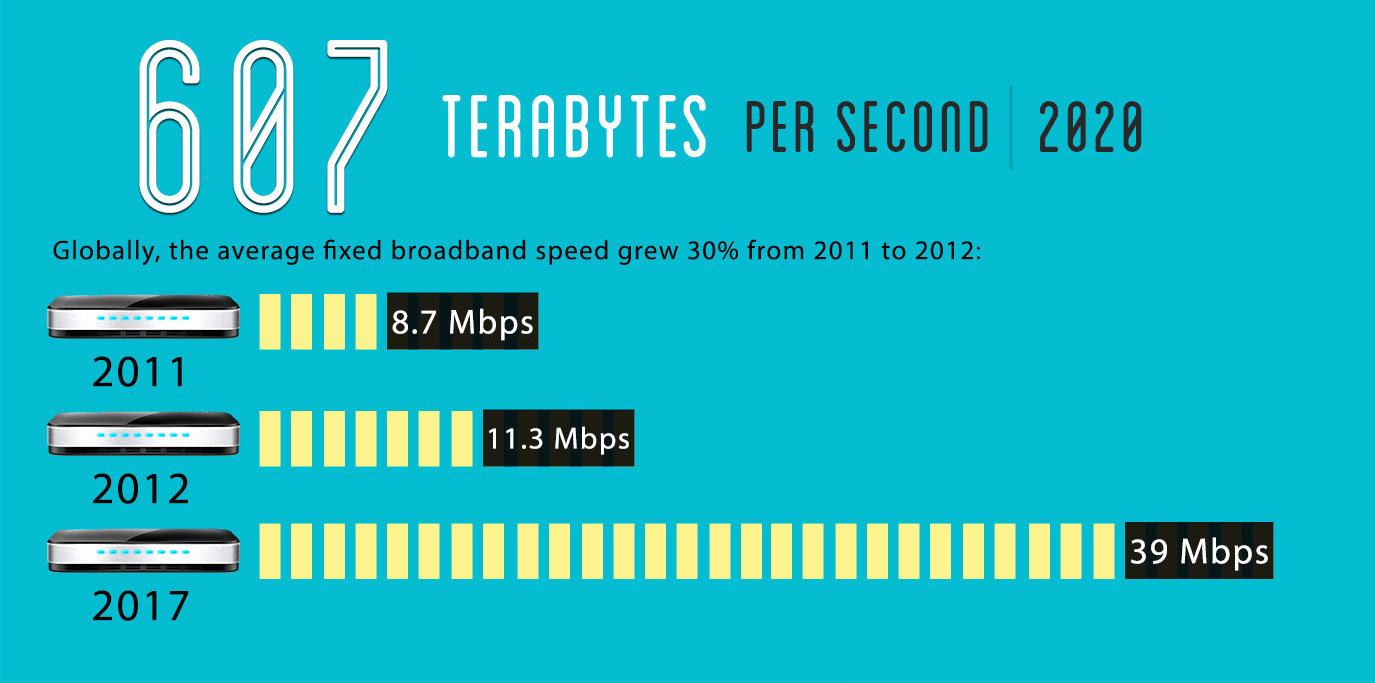 Just over 30% of the world's population regularly log on to the internet and when you consider the economic growth being experienced by developing nations and emerging economies, it is easy to appreciate why it is projected that just under half of the world's population will be internet users within the next few years.
If you are old enough to remember a time that was not actually that long ago when a Gigabyte was considered to be some serious capacity, it has been an amazing journey in the development of the internet that we now have Terabytes, followed by Petabytes and even Exabytes followed by Zettabytes.
It is estimated that global IP traffic within the next few years will account for about 120 Exabytes per month and this will equate to 1 Zettabyte per year, which does make you wonder what the measurement and volume will be in another 5 or 10 years from now.
During this continual stellar rise in internet bandwidth usage, it is particularly noticeable how the devices that we are using to get online have changed. Whereas the PC was mostly used a few years ago, it is a fairly even split, with non-PC devices like mobiles and tablets accounting for nearly half of what we prefer to access the internet with.
The infographic makes for an interesting reading and provides some interesting predictions for the future online.