Facebook Inc. (FB) is witnessing the growing challenge of users' migration to mobile platform lately. And, to maintain its supremacy – complimenting to dominance – Facebook has acquired nearly 35 companies in last six years – majority to it from mobile space. The recent one to add on to this list is "Mobile Technologies", a 12-year-old startup, which is focused on speech-to-speech translation.  However, the startup is widely known for its next generation speech-to-speech voice translation mobile app "Jibbigo".
The language divide presents the greatest human communication challenge which is countered by the Facebook's latest acquisition of Mobile Technologies. This is the reason why planet's biggest social network 'pocketed' the voice technology driver to connect the world in more sophisticated way breaking all language barriers.
Jibbigo: Voice Computing Is the Future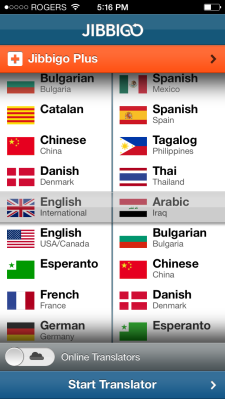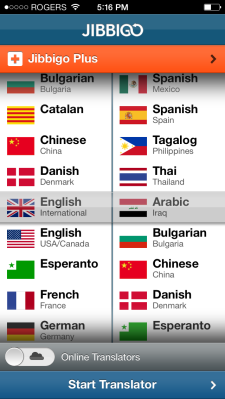 Technically, Jibbigo is world's first real-time online and offline speech-to-speech translator on a phone. Besides, It is also the No. 28 highest-grossing travel app on iOS platform. The enormous success of the app has fueled the possibilities of 'adoptable voice-computing' in a world dominated largely by text-to-text translation. Travelers and people in healthcare, around the world, use Jibbigo to communicate in foreign countries to overcome the language challenge in humanitarian missions.
Facebook Mobile and Speech Translation
Nearly 30% of Facebook users are accessing the network via mobile devices. In Q2, 2013 Facebook's daily active mobile users count increase to 469 million from 425 million – a 10.3% Q-O-Q growth. In Q2, 2013 Facebook's overall users count went up to 1.15 billion from 1.1 billion. Therefore the growth of mobile users is much faster compare to overall users' growth; thanks for explosive worldwide penetration of Smartphones and Tablets.
 "Voice technology has become an increasingly important way for people to navigate mobile devices and the web, and this technology will help us evolve our products to match that evolution." Facebook's product management director Tom Stocky wrote in an online posting.
However, unlike text, voice has always faced barrier of language and many companies, including Smartphone makers, are working towards the direction that could possibly has the solution in form of real-time speech translation. Imagine a world where you could call your Japanese friend or contact from the U.S. and communicate effectively irrespective of what language you adopt or the person at other end understands.
It's Apple vs Samsung vs Google
The acquisition of Jibbigo is really imperative for Facebook though, it always has its own latency challenge specially when integrated at the app level. Integration at the hardware or mobile OS level, however, could be much more matured initiative considering global dominance of Android and iOS. Google Android and Apple iOS combined powered 92.5% global Smartphones that were sold in Q2, 2013. While Android enjoyed the bigger pie of this, it is Samsung that is leading the growth of Android largely. Now, considering the fact that Samsung also dominates over Smartphone handset market, one should not be surprised if Korean giant integrates the speech-translation facility at handset level or 'influences' Google to integrate with Android exclusively for itself. Social Media is the second most adopted activity among mobile users now; almost 50% Smartphone and tablet users access Facebook. Therefore, it makes all sense if mobile makers could integrate speech-translation at the handset level to leverage upon enormously growing cross-border digital communication.
Such enormous opportunity could trigger a war among Smartphone and tablet leaders, especially between Apple and Samsung. Google could possibly join the race with Motorola Mobility – acquired last year – to mark it presence and grab significant share of Smartphone. Besides, all these three giants have also pioneered in voice technologies with their respective app Siri, Google Now and S Voice.
In current scenario when Apple is experiencing fierce competition in market, Samsung is trying to cope up with the pressure being created by domestic mobile vendors in emerging markets like India, Indonesia and China and, off-course, Google is also trying to ride the battle ship, it would be interesting to see who wins this battle by taking the early launch advantage of speech-translation technology.