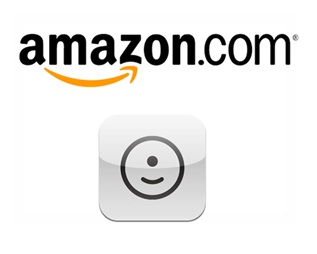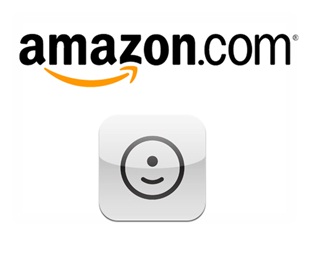 For the past couple of weeks web has buzzed with rumors and speculations that Amazon.com Inc (AMZN) is going to launch Smartphone this year. The rumors are apparently turning  true as Amazon has just acquired Voice Assistant Application "Evi", developed by Evi Technologies Ltd formerly known as True Knowledge Ltd Company for $26 Million.
Voice enabled personal assistant app Evi is an artificial intelligence program which can be communicated using natural languages and by text on iPhone and Android. Unlike Search Engine, which simply looks for matching keywords and results a list of websites, Evi understands what users want to know and gives back exactly what you're after. The Key Features of Evi are Voice/Text input and built-in browser to view web links within Evi app.
This is not the first initiative Amazon has taken in voice assistance space. In January 2013, Amazon had acquired another speech recognition company Ivona Software showing a sign that it's looking to develop more services like Siri.
 "We look forward to building great products to deliver world-class voice solutions to customers around the world," says David Limp, VP Kindle at Amazon.com Inc.
For sure, Amazon is concentrating on widening its business by adopting next generation mobile computing techniques. Recently the company announced the roll out of its App Store in 200 countries including India, South Africa and Canada.
Rumors are Amazon is working closely with Taiwan based manufacturer Foxconn Technology Co., Ltd (TPE:2354) to build 5 Million smartphones. Recently, Foxconn (ODM) was in buzz for signing a patent deal with Microsoft to pay toll on Android and Chrome OS powered devices. Interesting its the very company manufacturing sizable number of iPhone and iPad for Apple Inc (AAPL).
Could Evi Challenge Siri And Google Now ?
The big question here is What made Amazon to go for Evi, specially when there are abundant voice assistant apps available in the market ? The best uphold feature about Evi is that the app works smoothly on iOS  and Android too; there are few apps in the store 'claiming' to provide similar functionalists though, but lag way behind than Evi in performance. Interestingly, Evi is currently available for free to download on iOS and Android platform via respective app stores. However, after its acquisition its difficult to predict whether Amazon will pull out the app from Google Play and Apple App Store only to strengthen its own app store.
Google Now and Siri both are prominent players in voice assistance app space. However, Evi looks much more promising in terms of features, functionality and prominence. Unfortunate, the pre-installed nature of Google Now and Siri on Android and iPhone smartphones has the main reason Evi failed to get its due expose till now.
We won't be surprised of Amazon collaborates with Ivona and build and fine-tune Evi to make it available on its upcoming Kindle Fire Tabet line ups and Smartphones.
If you feel you'r convinced and like to try out Evi – before Amazon pull it down – you can defiantly have hands-on experience by downloading it from your Smartphone's respective App Store. Android users can download Evi app from here and iOS users from Apple App store.