Ecommerce is rapidly gaining momentum in emerging markets. Those days are gone when shopping experience was only complete with touch and feel each and everything personally before reaching to pocket.
A research conducted by market research firm Jana in March 2013 shows how these emerging markets is utilizing ecommerce sites. The firm surveyed its mobile research panels in India, Kenya, Nigeria, The Philippines, and South Africa to learn more about the global growth of ecommerce. The firm surveyed 3,000 mobile phone users, 600 in each of the five countries to crunch their online shopping habits.
Ecommerce, Frequency Of Buying Products Online
Ecommerce in emerging countries escalates, online shopping trends showed that almost half of the surveyed population of India, South Africa, Kenya and Nigeria showed gave biggest surprise in terms of buying products from an online source. Whereas 37% of the surveyed population of Philippines stated that they had never bought a product online, which is observed to be higher than rest of the countries surveyed. On the other hand, 18% of surveyed population in India "always" buy products online, stands second following South Africa (19.40%).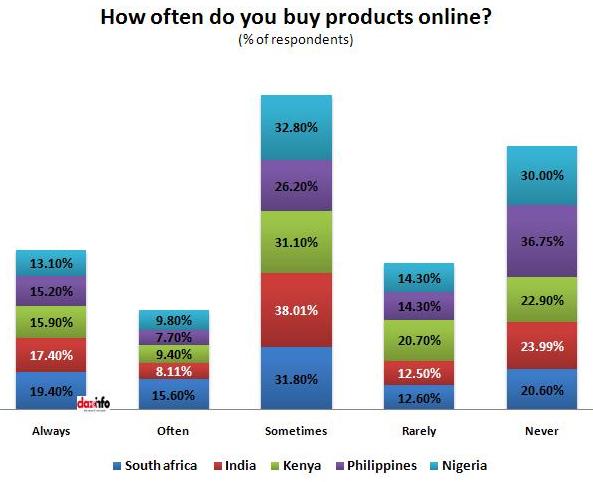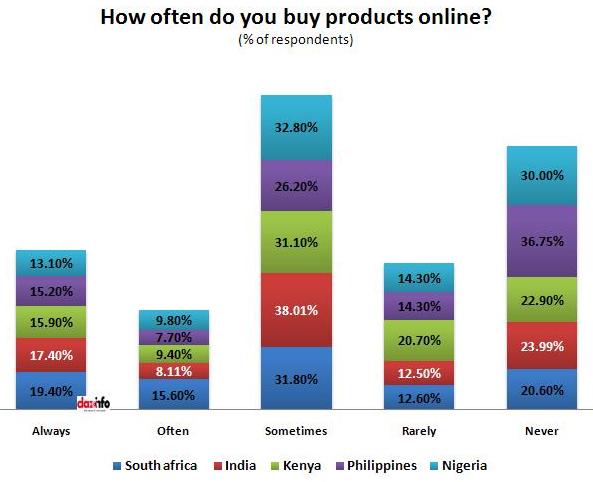 Advantages Of Online Shopping
Convenience is said to be the primary reason for buying products online, lack of technology superstores in developing countries can be the reason why people go for online shopping in these countries. Also, an online shopping store not only gives you the convenience, but also provides an easily accessible way to browse products all being advertised at reasonable and internationally competent rates. Discount coupons always drags consumers towards ecommerce sites, especially in India – price and selection were the top two criteria which they found advantage in buying products online. While, Kenya seeks "convenience" (47.49%), South Africa sees "Ease of use" (21.11%) and Nigeria just enjoys the overall "Shopping experience" (16.25%).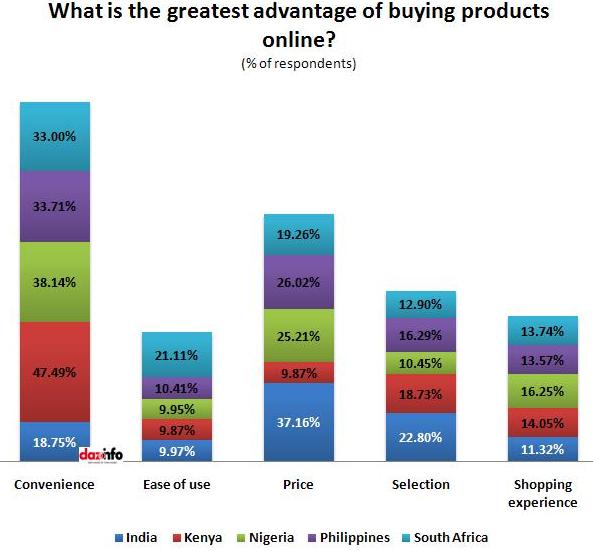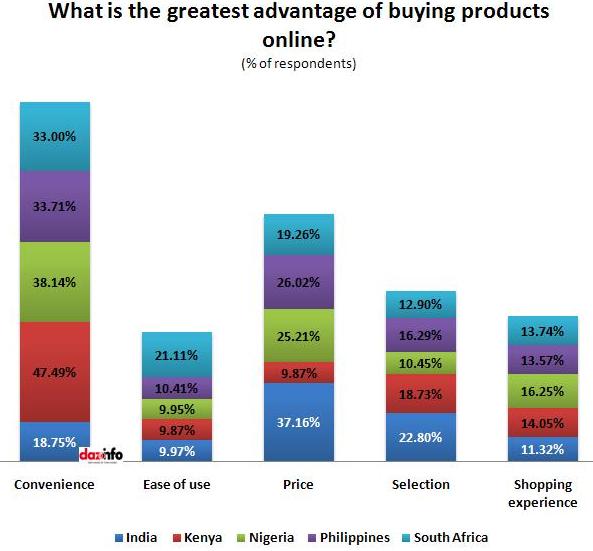 Reasons Which Resist From Buying Online
Delivery time and internet connections are said to the biggest obstacles in online shopping in these emerging countries. The development in a better internet infrastructure can definitely boosts up the online shopping experience too. Indeed, South Africa (37.86%) and India (33.61%) are the biggest sufferers of "Delivery time". Also, Lack of security is the major concern in surveyed emerging countries, Kenya (33.95%) faces the most.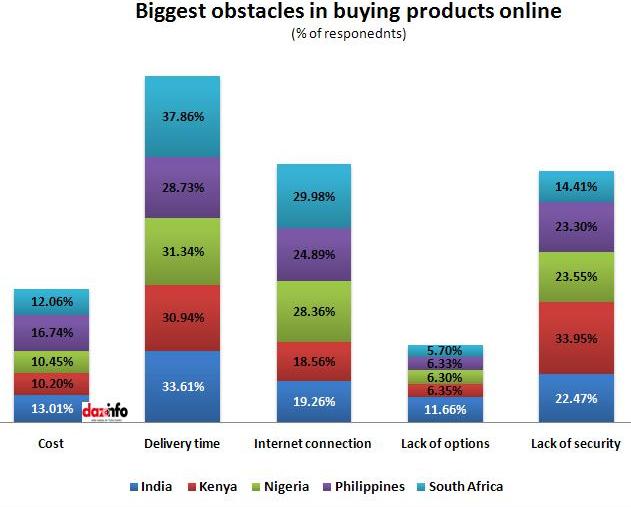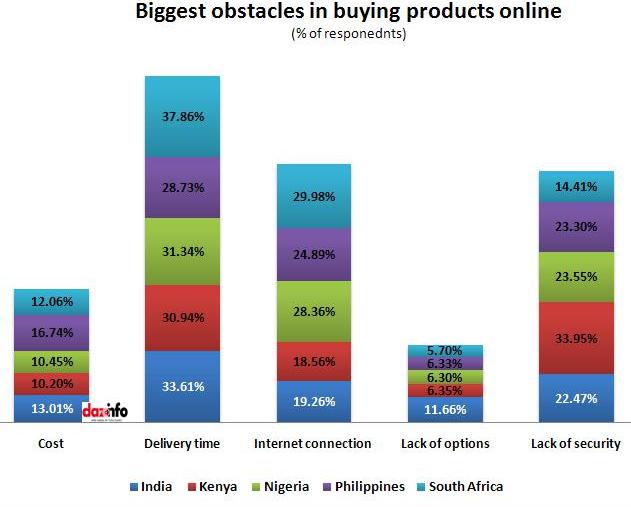 Favorite Ecommerce Sites In Emerging Countries
Ebay (EBAY) is the dominating Ecommerce site in all the surveyed countries. In India FlipKart takes up the first position. Interestingly OLX made a strong hold in India, Kenya and South Africa. Google (GOOG) took up the first position in Nigeria and was also ranked among top five in Kenya.
Also, payment mechanism, cash on delivery is the dominant mode of payment in the emerging markets.