HTC Corporation was set up in 1997. The company was initially making notebook computers, but quickly it switched to mobile handsets business. At the beginning, the Taiwanese company was admired for bringing some touch screen cell phones, which played crucial role in making it a true pioneer of Android. In 2010, HTC corporation launched EVO 4G, the first 4G smartphone available for purchase till date. In addition, in the U.S., the company succeeded to hold first position in terms of smartphone shipments in Q3 2011, holding a 24% of overall smartphone market share, followed by Samsung and Apple with 21% and 20% share.
HTC Corporation In February 2013
Of course, HTC corporation had have nice Journey from 1997 to Q3 2011. But now the scenario has changed. Just two days before, the company reported that its sales in February 2013 fell nearly 44% to 11.37 billion Taiwan dollars, which is nearly equivalent to $384 million, down from NT$20.3 billion in the same month of the last year. However, the sales figure in the last month was somewhat higher than what the company reported (NT$11.12 billion in sales) back in January 2010.
In January this year, HTC Corporation reported its Q4 2012 earnings, revealing 44% Y/Y drop in revenue. In its monthly market updates for February this year, the company hasn't mentioned anything about unit sales or net income. However, it saw a 91% drop in profit to $34 million in Q4 2012, which is lowest since 2004.  Last month, the company launched an Android-powered HTC One smartphone, which was expected to rescue the company from the recent misfortunes.
However, the latest Android-based HTC device has got some favorable reviews since its launch, including winning the best device award at Mobile World Congress event this year. But the question is: Is the device enough to save the company to claw back some of the market shares that it has lost to its rivals such as Samsung and Huawei on the Android platform? In addition, could the company clinch some market share of Apple in smartphone segment?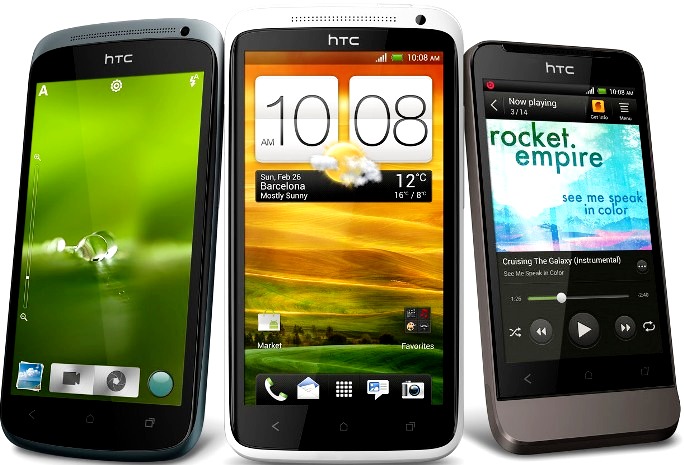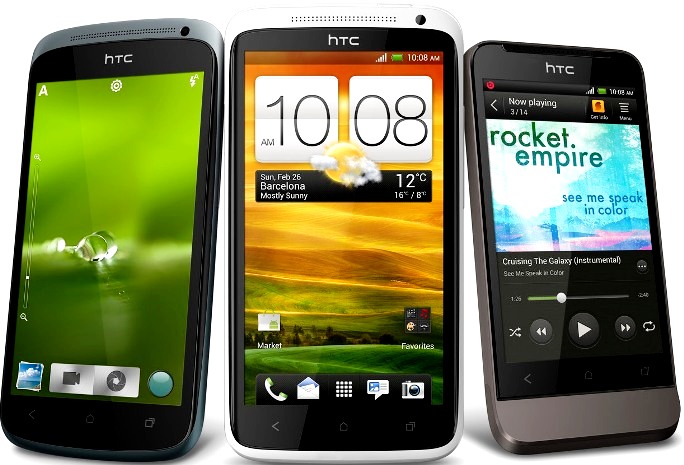 In Q4 2012, HTC Corporation failed to fix its position among the top-five best selling smartphone vendors across the world. Interestingly, three Chinese vendors–Huawei, ZTE and Lenovo– managed to enter in the list of top smartphone vendors. In terms of device selling, both HTC and Samsung have different approaches. Samsung is following the same strategy what previously adopted by Nokia. The south Korean company is selling both types of mobile handsets–low-priced features phones for price-conscious people and high-end mobile handsets for premium users. On the other side, HTC Corporation has been focusing only on high-end smartphones. Ironically, the high-end smartphones segment is currently pre-dominated by Apple Inc. and Samsung Electronics Ltd..
Challenges Are Still Ahead For HTC Corporation
With selling of Galaxy lineup and Google Nexus smartphones, Samsung has now become a very respectable competitor for HTC. In August 2010, HTC Corporation acquired majority (50.1%) of  shares of Beats Electronics in order to do innovation with mobile audio sound. The company's involvement with Beats Audio has yielded very little results, as consumers are less willing to have premium sound in a mobile device what HTC hoped before the purchase of Beat Electronics in 2010.
Furthermore, HTC has simply failed in marketing. On the other side, its rival Samsung spent $11 billion last year on its marketing campaigns, which is equivalent to HTC's revenue for the fiscal 2012. Indeed, consumers today want to see something fresh, not an update of proprietary skin. Besides, the sales of HTC One has been disappointing for the company, meaning users are likely to get their hand on Samsung Galaxy S4, Motorola X Phone or Apple's upcoming iPhone.