Today, there's no need to explain that Samsung Electronics is dominating the mobile market. But have you ever endeavored why Samsung is leader in smartphone segment? There's a simple answer to your inquisitiveness that the company is spending a huge amount on its smartphone marketing and promotional activities. Just two days before, the Korea Times revealed that Samsung Electronics spent a whopping $11 billion for marketing and promotional activities last year. However, the spending comprised its all products including smartphones, home appliances and more.
Last year, Samsung Electronics also invested $10.6 billion on its Research & Development campaigns. However, according to an industry analyst Horace Dediu from Asymco, the company might have spent approximately $12 billion on marketing and promotional activities in 2012. More importantly, 2012 was the first year in the history when Samsung snatched Nokia's throne in terms of mobile handset shipments for any single year; the South Korean company topped in both smartphone and overall mobile handset shipments. This time, Samsung Electronics sells 500 mobile handsets every minute, and interestingly, it has planned to sell 510 million phones by the end of this year. Furthermore, the company has also planned to ship 390 million smartphones in 2013, including 100 million units of Samsung Galaxy S4.
Samsung Electronics Spent 38% More On Marketing Campaigns
It's really interesting to know that Samsung Electronics spent 38% more on marketing campaigns last year, compared to the previous year. The company reported a staggering 6.8 times larger expenditure on the marketing and promotional campaigns  than what it spent back in 2005 on the same campaigns. In simple words, Samsung Electronics' spending on promoting activities in the last year was more than the HTC's entire revenue for the year.
In 2012, Samsung spent almost the same amount on R&D as it shelled out on advertising and promotions of its products. In addition, the company is currently spending a lot of money to build market leading products in several areas such as octa-core processors, smartphones and TV sets.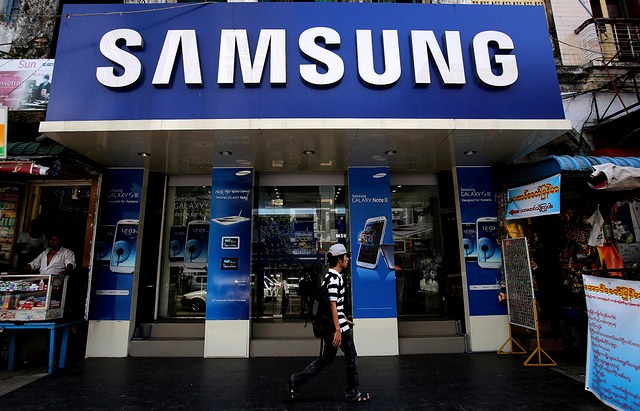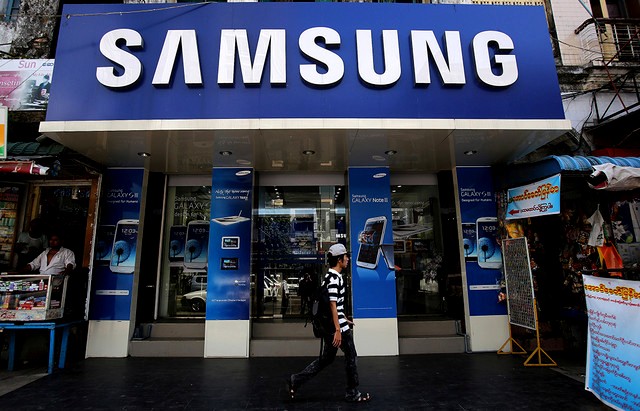 Samsung Electronics' Stake In Sharp
Yesterday, Samsung Electronics purchased a 3% stake in Sharp for 10.4 billion yen, which is nearly equivalent to US$112 million. However, the Japanese company is already supplying all sorts of sizes of LCD panels for Samsung. Of course, the South Korean mobile handsets maker's deal with Sharp will further strengthen the alliance between these two companies. Anyway, Sharp is currently struggling to stay afloat in the market, and of course, the latest deal will give the company a little breathing room.
Besides, it's also said that Samsung and Sharp might collaborate with each other for AMOLED and Full-HD LCD panel manufacturing. It's also true that Samsung is quite interested in IGZO (Indium Gallium Zinc Oxide) technologies. In other words, the deal with Sharp would help the South Korean company to implement IGZO tech in its LCD displays.  Of course, it wouldn't be surprising to anyone that some of Samsung Electronics' smartphones would have IGZO tech in 2013. At present, Sharp is actively working on its OLED projects, and it has already shown off its 3.4-inch IGZO based flexible prototype displays at CES event this year.
However, we have already discussed that Samsung Electronics is spending quite much on marketing and promotions, compare to its rivals such as Apple Inc., Dell, HTC, LG and more. It's pretty much clear that Samsung's focus on marketing has made it so successful, and this is the main reason why it's dominating over other smartphone vendors.