Now, Galaxy S lineup has become one of the key revenue driven sources for Samsung. The company has succeeded to create a halo effect around with the launch of Galaxy S, S II and S III, and this time, its next iteration (Samsung Galaxy S4) is in the row. Last year, the South Korean company launched Galaxy S III model, which is expected to surpass 60 million units figure till date.
Samsung Galaxy S4 Sales To Hit 100 Million Units Figure
Samsung, once the biggest component suppliers to iPhone, is now the biggest rival of Apple in both smartphone and tablet segments. According to a note released by Jefferies & company analyst Peter Misek to investors, the world's biggest smartphone giant has planned to ship 100 million units of Samsung Galaxy S4 this year. In other words, the company has planned to ship over 10 million units of Galaxy S4 every month.
Of course, Samsung Galaxy S4 production needs might affect Apple's manufacturing plans as well. However, there's no any information whether or not some suppliers are likely to reallocate resources away from Apple. If they are planning so, then definitely Apple could face supply chain constraints.
We have already discussed that Samsung would put its all effort to achieve 390 million units sales figure in 2013. The company has committed to produce both types of mobile handsets — higher-end for matured markets and lower-end for emerging markets. Unlike Apple, who faced supply constraint with iPad Mini and iPad 4 during Q4 last year, Samsung didn't suffer from any such issue related to production and shipping delays with the Galaxy S3.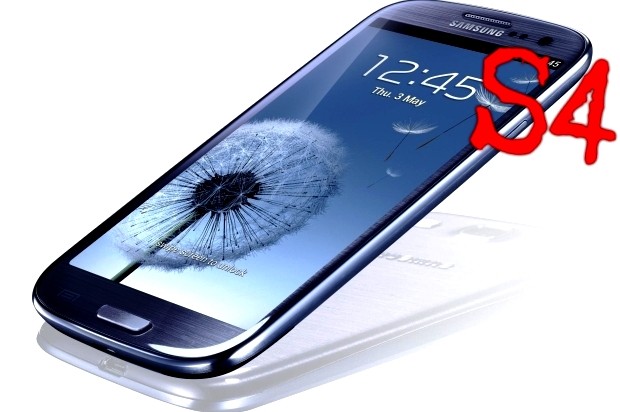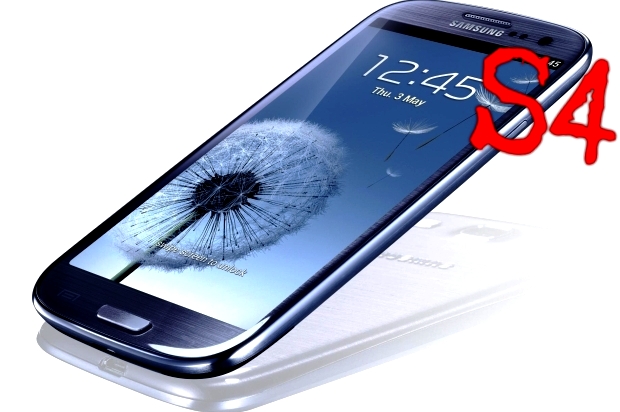 Samsung Galaxy S4 Wouldn't Be Complete New Product
Apparently, Samsung's original Galaxy S was one of the decent smartphones, but Galaxy S2 really deserved appreciations. The device (Galaxy S2) really brought Android into the limelight. In simple words, Galaxy S2 was the first product that helped Google's Android to make recognition in the market. In comparison to Samsung Galaxy S, the Galaxy S2 had bigger screen, powerful processor, better slim form factor and quality camera.
With Galaxy S2, Samsung succeeded to make stronghold in the smartphone segment. This is the reason why the success of Galaxy S3 was well-deserved in 2012. The company adopted the same strategy with Galaxy S3 what it opted for Galaxy S2. Samsung launched Galaxy S3 with better specification, bigger screen, more beautiful display and features,  compared to Galaxy S2.
However, at  present, number of rumors are cooking around about Samsung Galaxy S4 smartphone. The Galaxy S4 device is expected to sport an improved display, eight-core processor and a better camera. In addition, the device might feature a flexible 5-inch screen display—heading out to Phablet territory.
Furthermore, Samsung Galaxy S4 might have high-improvised battery life and more efficient components compare to its predecessor Galaxy S3. However, the Galaxy S3 was launched with a substantial improvement over the S2, but the Galaxy S4 would have a decent improvisation over Galaxy S3.
Samsung is currently accounting for 42.5% of Android's overall market share. As per a recent report, out of 10 most popular Android devices during January this year, eight were manufactured by Samsung. In addition, the company also accounted for 29% of global smartphone sales in 2012–thanks to robust sales of Galaxy S3, Galaxy S2, Note II and Note.
Apple Isn't Working On Any Innovative Smartphone
Indeed, Apple isn't aggressively working on any innovative smartphone. In the contrary, the company is planning to launch a cheaper iPhone in emerging countries to entice significant number of users in  these markets. Frankly speaking out, the company doesn't justify to the top spot anymore; it's currently relying on its brand value. On the other side, Samsung is now the leading smartphone vendor, and it has built brand value with the S series.
Of course, sales of 100 million Galaxy S4 devices aren't big tasks for the company like Samsung. It's matter of consideration for Apple to meet the users' demand of iPad Mini, iPhone 5 and iPad 4 in coming days.