With the growing advancements in the online marketing, there are many challenges that marketers have to face. Online marketing has turned out far more beneficial for brands from building brand values to get notified among consumers around the globe. In this process its quite necessary for brands to know what consumers expect from them.
Many studies have proved that online consumers all over the world have many different expectations from online brands. And the main concern consumers have is about the 'Response', yes! its the response what they get it from brands.
Few days back we came up with a study that there is a connection between social media and business metrics such as consumers' probability to purchase or interact with companies through leading social channels.
Here goes a report from J.D. Power & Associates for NetBase which surveyed the U.S. internet users across all age groups which was conducted in December 2012.
The study says that 72% of respondents the U.S. internet users between the ages of 45 and 54 had more awareness in this process. Whereas users aged between 18 and 24 were said to have a least awareness.
Also more than 5 in 10 online internet users (in all segments of the age group) want companies to listen to they say. Also, as  age group between 35 and 44 have more purchasing ability, increase in the expectations from brands/companies to listen to them also has increased (63.70%) compared to other age groups.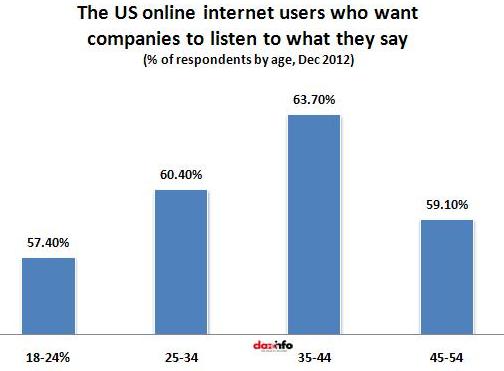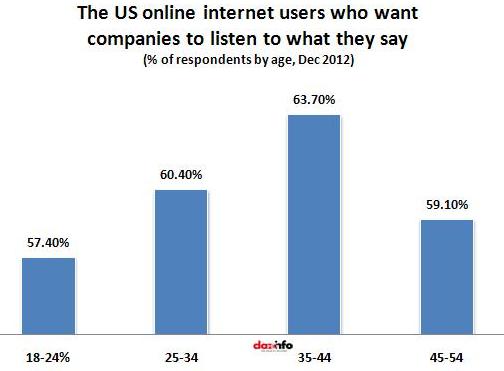 The below graph explains about the attitudes and expectations of the consumers while interacting with brands online. The study reports that most of the consumers are willing to listen from the brand via social networks but few are still reluctant to listen to any kind of conversation.
Nearly 40% of the consumers who are aged between 45-54 and 54% of those aged above 55 agree that the companies that listen online are intruding on consumers while, few believe that their conversations have to kept private.
Also, companies should respond to complaints posted in social media was the top priority among all. Its quite astonishing to know that less than two in three ( average of 64.6%) of them surveyed said that companies should only respond to online comments made directly to them (Eg: tweet, comment on brands).
While this scenario is quite different for those aged above 55 as they appreciated attentive listening and ready responses from brands. But they greatly disagreed to the idea about brands monitoring online conversations to improve their products and services.
Millenials (18-24) expected the companies to respond to their complaints (62.60) about a brand/product, more than when the times they appreciated them (47.80%).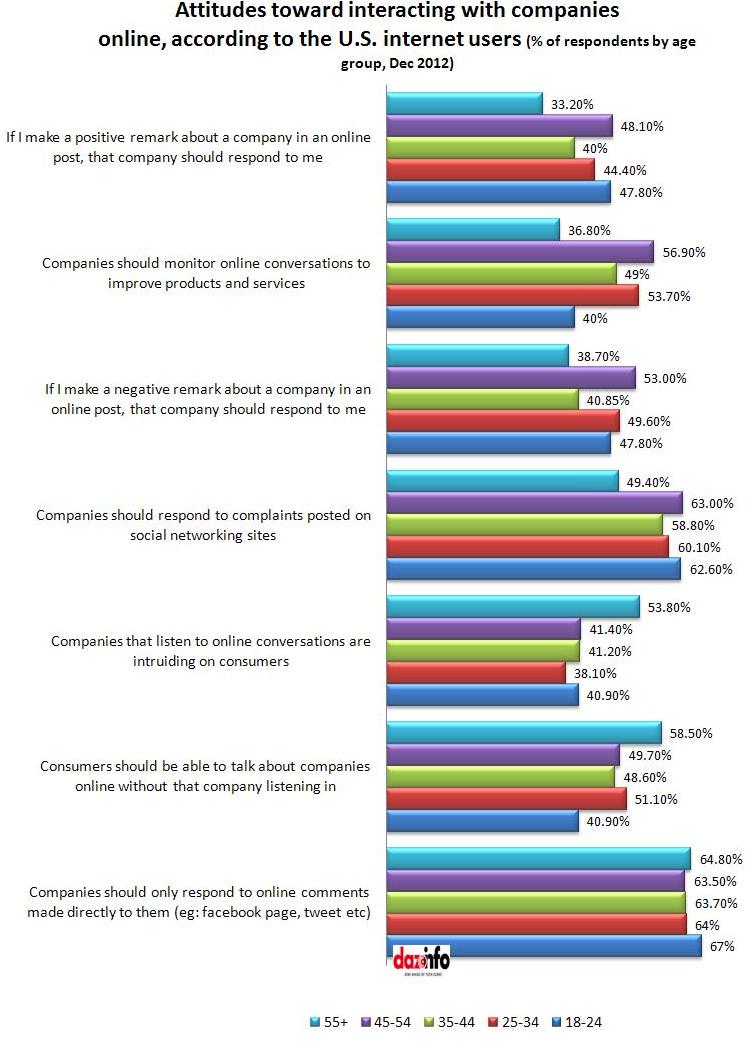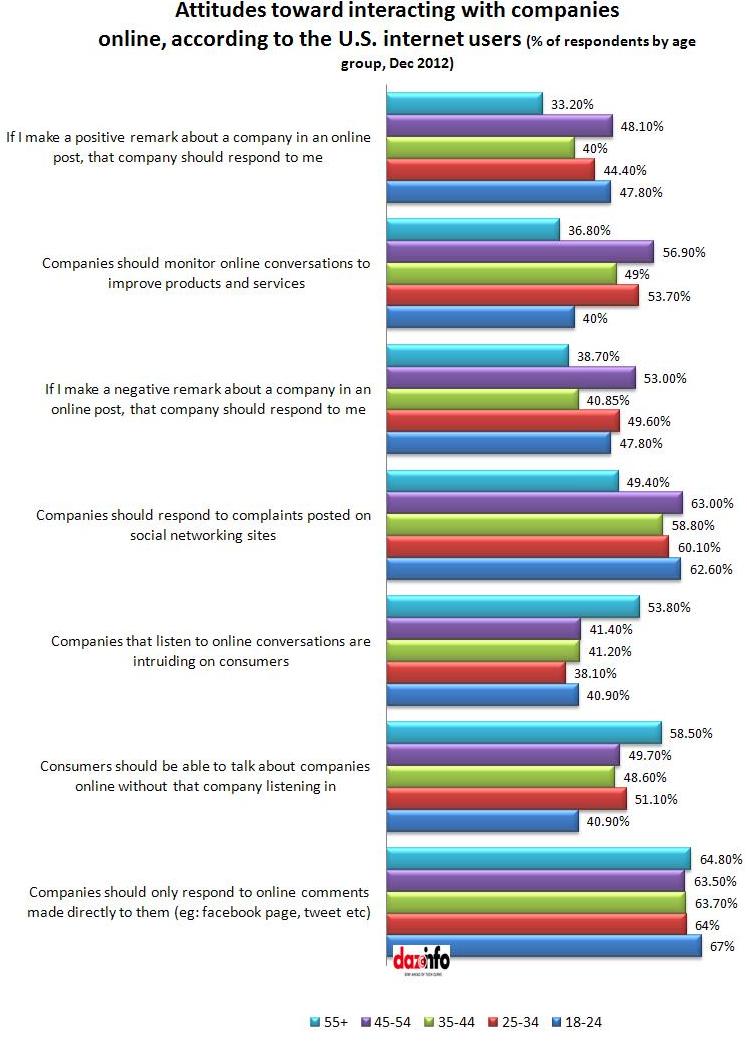 Another study from the same firm had reported that the engagement ability changes by age group in social marketing engagements.
Also, 87% of the consumers indicate that the online social interaction with the company has increased the purchase probability from the company.
Follow the link for more information on consumer expectations on brands.