Google Inc. (NASDAQ:GOOG) has reportedly asked HTC Corp (TPE:2498) to manufacture its Nexus 8 tablet instead of Asustek computer. According to a latest report, Taiwanese component manufacturers have been receiving orders for an 8-inch HTC device that will launch under Google's Nexus brand. It's also rumored that the device will be released in Q3 2014. There are also rumors that this could be Google's final Nexus tablet, as the company looks to end the Nexus range of devices, in favor of Google Play Edition (GPE) devices. The sources also mention the lack of interest shown by Google in its third-generation Nexus tablet. This can be attributed to the large penetration of Android tablets in the market caused by the Nexus series.
State Of The Android Tablet Market
In 2013, 195.3 million tablets were sold to end users, of which 120.9 million were powered by Android, followed by 70.4 million iOS powered tablets. Sales of Android tablets leapfrogged by 68% in 2013, and captured 60.8% of the market. In contrast, Apple's iPad market share fell to 36% compared to 52.8% in the previous year. Apple still holds the lead position, thanks to strong sales of iPad Mini 2 and iPad Air. Samsung recorded 19.1% of the total tablet sales in 2013, by selling 37.41 million devices.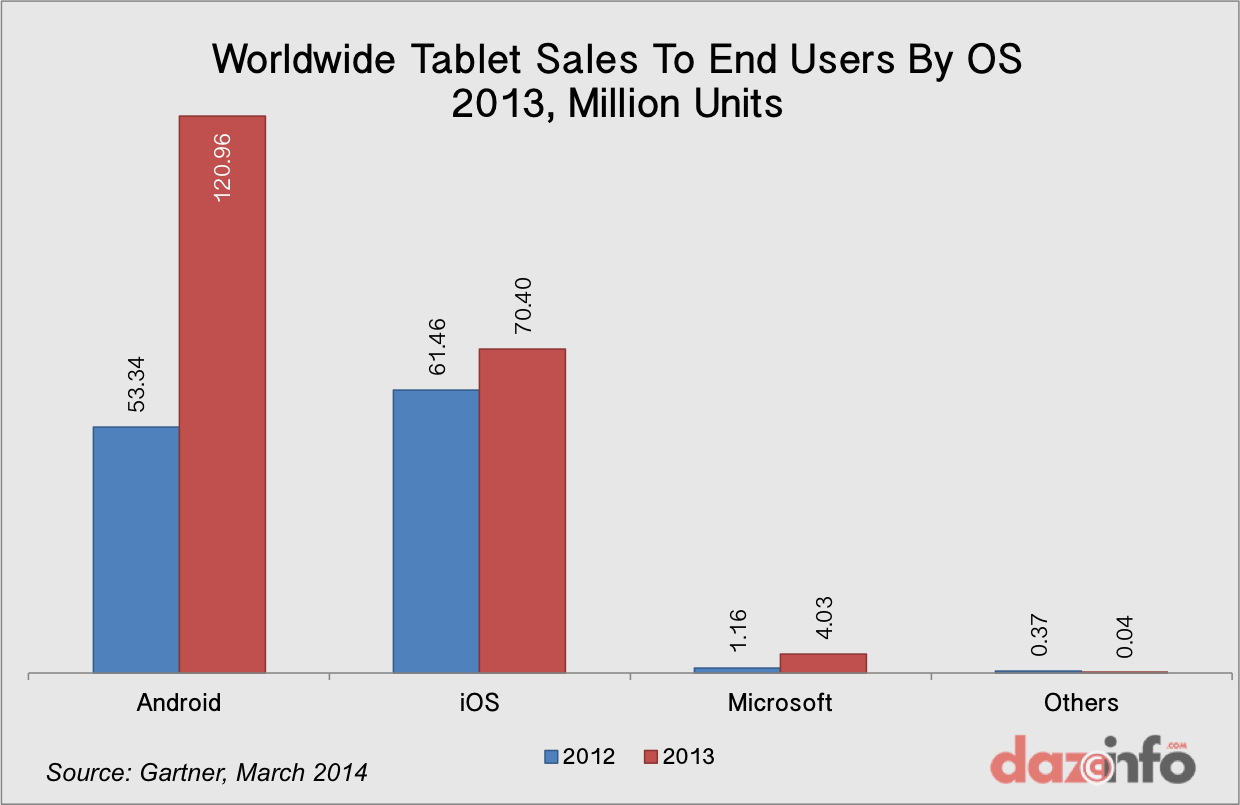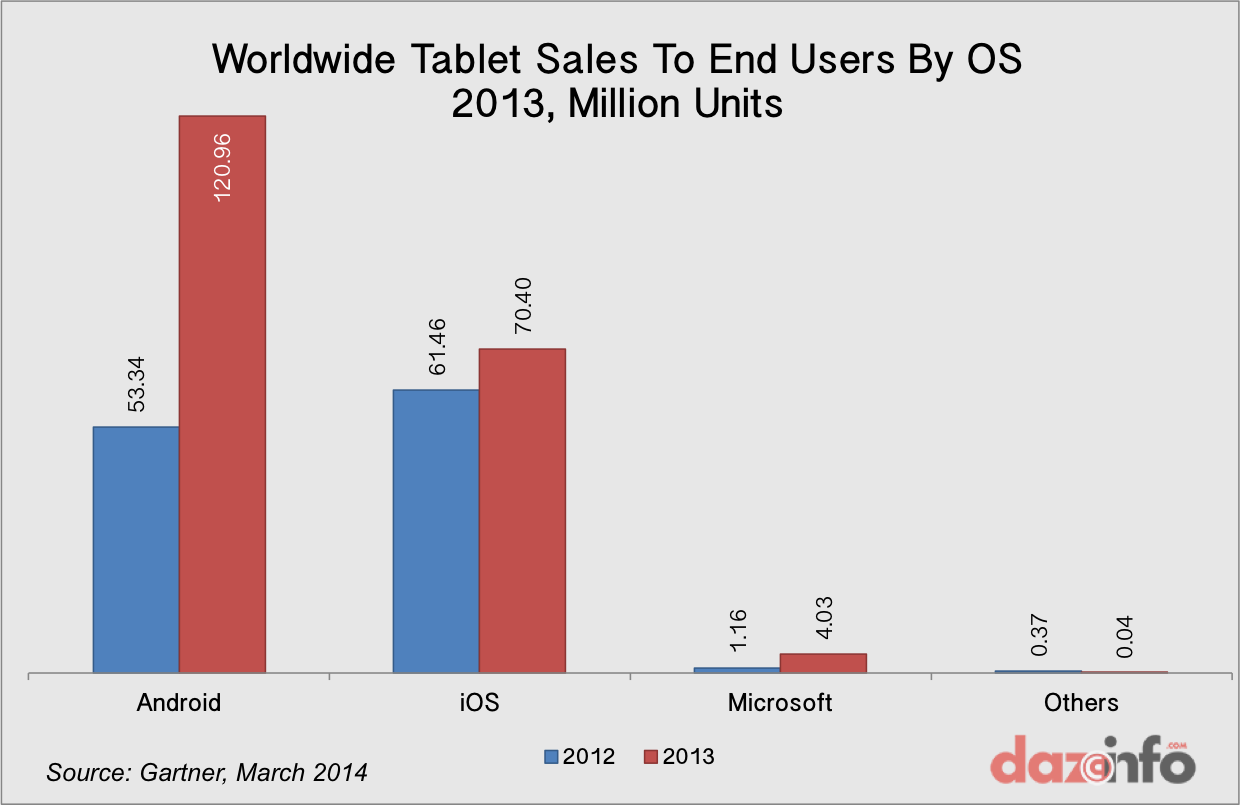 Google's current partner for the Nexus tablets Asustek sold 11.3 million tablets in 2013. Keeping these figures in mind, it may come as a surprise as to why Google may have chosen HTC to develop the Nexus tablet when there are several other OEM's such as LG, Samsung and Sony to choose from. HTC previously attempted to enter the tablet segment with the launch of the HTC Flyer and HTC Jetstream. Since then, HTC has stayed out of the tablet market and focused on its range of smartphones. The company posted a loss of US$62 million for its fiscal Q1 report, even as it tries to sell its premium device, the HTC One M8 to boost sales.
Is Google Discarding The Nexus Range of Tablets?
According to the report, a new design is being considered for the next-generation model of Nexus tablets. Hence Google may have made the decision to switch to a new partner. Before partnering with Asustek, Google tried to contact HTC but was rejected as the Taiwanese giant was developing its smartphone business back then. Asustek has also not aggressively pursued orders for Nexus tablet, since it's looking to promote its own brand of smartphones and tablets.
There are some strong indications that Google will reportedly discard the Nexus lineup of tablets in favor of Google Play Edition devices. These are versions of the popular OEM flagship devices without typical customization. These devices are only sold by Google over the Google Play store at full retail price. This route is being increasingly considered to avoid a situation where one group of devices would win more favor over the other. However, customers will not be happy with what would effectively be the death of Android's most iconic device series.
The other circulating rumor is that of the screen size being increased to 8 inches from the current 7 inches. To distinguish the device clearly as a large screen tablet device, Google may have taken the decision to incorporate an 8 inch tablet. This makes sense, if you consider that the latest phablet devices such as the Sony Xperia Ultra have screen sizes of almost 6.2 inches.
HTC To Benefit From The Experience
If HTC is indeed developing the Nexus 8 tablet, then the company has a good chance to develop a premium device similar to its flagship M8 device. The company's latest flagship model has won critical acclaim for fostering innovation. Keeping the design revamp in mind, Google may have asked HTC to develop the Nexus 8 tablet to incorporate some of One M8's best features in the device. The experience of developing a Nexus device will be beneficial to HTC if it plans to design more tablets in the future.
This new development, if confirmed, can be viewed as Google placing its trust in HTC. The positive reviews of One M8 may have tilted the odds in HTC's favor. Out of all the other options available. Only time will tell if Google has made the right decision.