The growth of Nexus series mobile devices has remained outstanding since the very first day and with the success of Nexus 10 and Nexus 5, it is confirmed that the company is in no mood to relax – especially when its arch rival is lining up a series of upgraded products. A latest tweet by Russian blogger Eldar Murtazin, who has a proven track record of giving inside reports, revealed a shocking news that Google Inc (NASDAQ:GOOG) is going to put an end to its Nexus brand by the end of 2014. Instead, the company is planning to launch a mid-range tablet dubbed as 'Play Edition' with an eight inch screen. If you delve into the details of how Google launches some of its products, it can be seen that the launch of a new Smartphone or a tablet has always been inline with the release of a newer version of Android OS. By the end of 2012, Google had introduced the Nexus 7 tablet with Android Jelly Bean 4.1 and the trend continued in 2013 when Google introduced the Nexus 5 Smartphone powered by Android's latest version dubbed as Kitkat.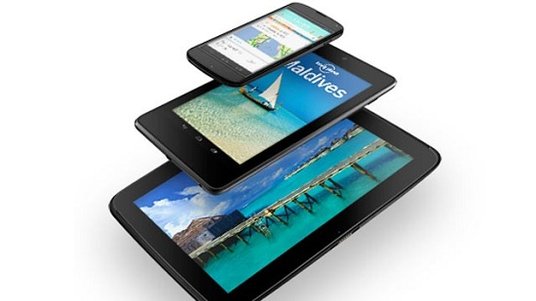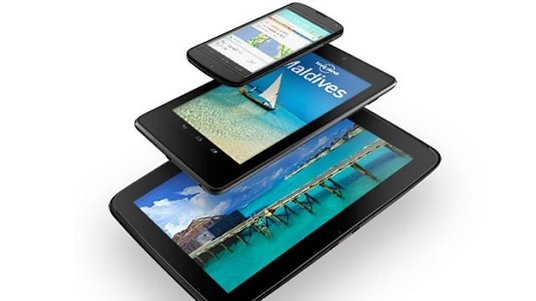 Going forward the mix of small vs. large tablets will prove to be a key factor to watch out for. The mobile device market has been witnessing a trend towards small screen tablets for the last two years, but the rise of Phablets could push consumers back towards larger sized tablets. The difference between a 6-inch Smartphone and a 7-inch tablet doesn't justify the need for both due to the absence of any significant technical benefits besides the screen size.
As Google is planning to introduce mid-sized screen tablets, it will be interesting to see the battle between Google's 'Play Edition' and other small and medium screen sized tablets already available in the market. In 2017 the total number of tablet shipments is expected to reach 386.3 million units, small-screen (7-inch to 8 inch) tablets will account for almost 218.6 million units shipments, while tablets sporting mid sized screens (8′< 11′) will secure 146.8 million units shipments. The large screen tablets (11'+) would apparently fail to lure prospective tablet users and will account for only 20.9 million units.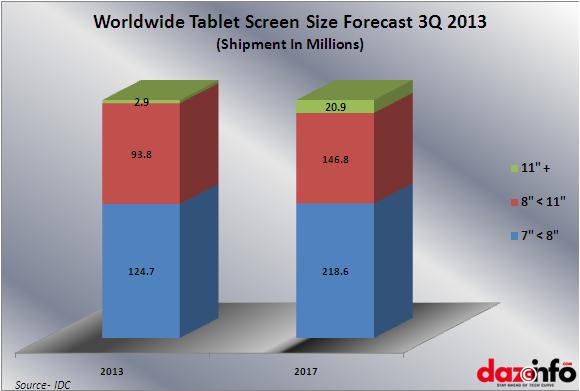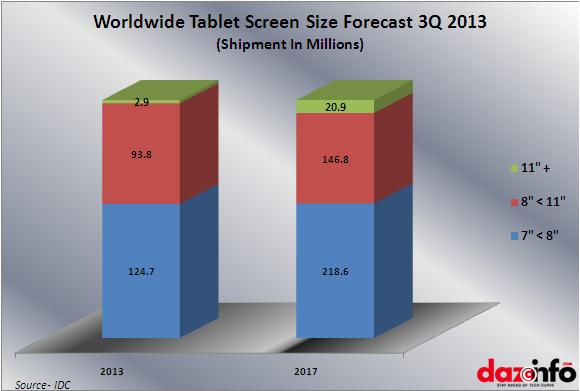 These statistics clearly show that the forecast is in favour of small-screen tablets. Users have found tablets quite intriguing and the vendors have optimized this opportunity by introducing more number of small screen tablets to achieve scalability. Besides, small screen tablets can be operated single-handed and easily fit inside a user's pocket, as they can also be addressed as 'Pocket PCs'.
The number of smart device users has increased substantially in the past few years and Google is trying hard to mark its presence to kill the increasing dominance of Samsung and Apple. In spite of being a giant in online search space, Google did well in the Smartphone OS market by acquiring Android and is planning to widen the gap with trailing companies by taking the Smartphone ecosystem to the next level at the earliest. Google seems to be gunning for glory in both hardware and software segments and is setting up new benchmarks for its products.
Nexus 5 has edged past the competition, and in the same way the Nexus 7 tablet is decimating its competitors. Sales figures of Google's Nexus series devices have touched new heights over the last few quarters. This presents a great opportunity for Google to walk down in the small-screen tablet markets with the upcoming version of Android OS and grab a sizeable pie of the global tablet market. A transition towards smaller tablets could be a positive development for Google's next launch.