Microsoft Corporation. (NASDAQ:MSFT) will close the acquisition of Nokia Corporation (ADR) (NYSE:NOK) devices and services division on April 25, 2014, as confirmed in a blog post by a company representative on Friday. In an e-mail to registered suppliers Nokia has stated that Microsoft will reportedly rename Nokia corporation/Nokia Oyj to Microsoft Mobile Oy. If Microsoft decides to go ahead with the re-branding, the iconic brand name of Nokia Mobile could disappear by the end of 2014. Stephen Elop, the former CEO of Nokia before the acquisition, will continue to head the mobile division under the Microsoft banner. The other non-mobile businesses such as Nokia solutions and Networks telecom group, HERE Maps and  the Advanced technology division will continue to be managed by Nokia. In September 2013, Microsoft acquired Nokia handsets and services for US$7.2 billion, but the deal closure was delayed due to various international hurdles.
Microsoft Is Now A Key Player In The OEM Segment
Nokia will always be remembered as the company which pioneered the era of handsets and feature phones. After 2007, the company began to flounder steadily, due to the dominance of Android and Apple Inc. (NASDAQ:AAPL) in the smartphone segment. In 2012, it began selling smartphones under the Lumia brand, initially powered by Windows 7 Phone OS. In 2013, sales of Nokia devices accounted for 85% of all Windows Phone market share. Throughout 2013, it sold 30 million handsets globally, an increase from the 13.3 million handsets sold in 2012. During fiscal Q4 2013, 8.2 million Lumia devices were sold, an 86% increase from the same period last year, despite a drop from 8.8 million sales from Q3 2013.
The completion of the deal, effectively gives Microsoft an entry into the OEM segment, currently dominated by Samsung Electronics Co.Ltd. (KRX:005930) and Apple. Last year, an estimated 1 billion smartphones were shipped worldwide, and the number of smartphone users will increase to 1.75 billion by the end of 2014.  A majority of this growth will be from emerging markets such as India and China. Despite the phenomenal market share of Samsung and other local brands, the share of Nokia Lumia in the Indian smartphone markets stood at 5% for Q3 2013. Nokia remains a particularly trusted brand in India and Brazil, for its range of handsets and Asha feature phones.


In 2013, Nokia had the biggest chunk of the handset market with a 18.9% market share. Sales of smartphone devices outsold those of feature phones worldwide for the first time in 2013 and it remains to be seen if Microsoft will continue to sell feature phones in India. The introduction of the Nokia-X range of phones was largely seen as an attempt by Microsoft to tap the low-end smartphone market, by allowing Nokia to use a forked version of Android .
By transforming the Nokia brand, Microsoft is bound to face difficulty in convincing traditional Nokia fans to switch to Microsoft Mobile. Despite these issues, having a trusted mobile brand as its hardware partner will allow Microsoft to oversee the speedy and flawless implementation of Windows Phone OS. This effectively gives the Redmont giant, the opportunity to promote all its key services and features on its very own devices.
Microsoft Will Compete With Apple and Google Directly
The merger is a win-win for both companies, as the global smartphone market now matures into a three-way horse-race. The Microsoft-Nokia combo will pose a threat to the growth of Google Inc. (NASDAQ:GOOGL) Android OS and Apple iOS in coming years. According to  Kantar world panel report for the three months ending February 2014, Europe is steadily shifting to Windows phone even as the market share of  iOS shrinks in 7 out of 10 key smartphone markets. In 2013,according to IDC, the share of  Windows OS was still just 3.3% worldwide, compared to Android's 78.6% market share.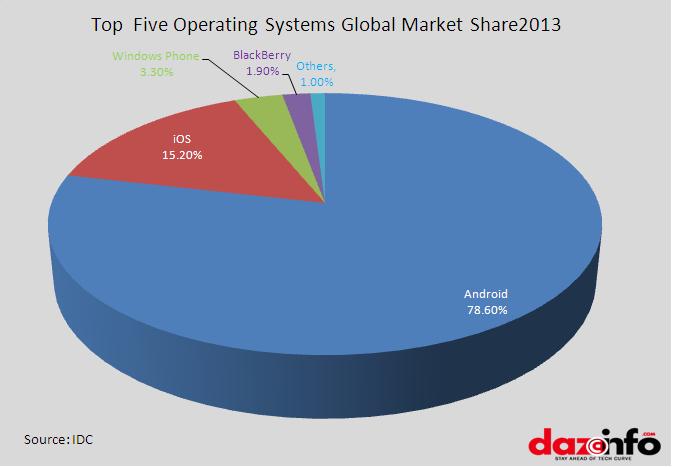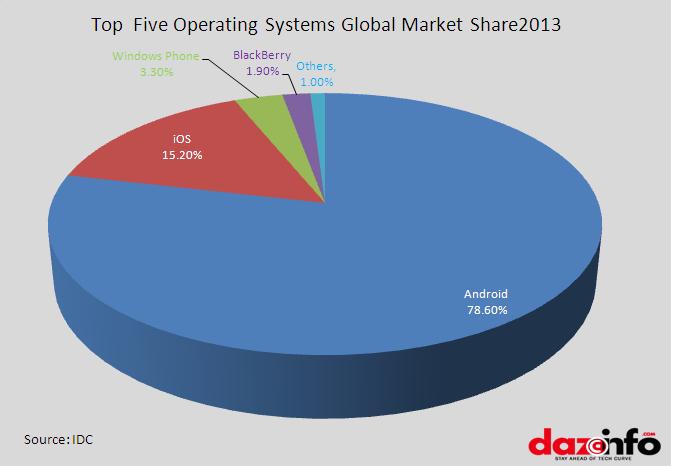 It is estimated that in 2015, one out of every two devices shipped, will be an Android powered device. This increased saturation in the Android device market is likely to force OEMS to consider the Windows Phone OS for their device. Microsoft has already unveiled a free version of Windows OS to hardware vendors for devices with a screen size of less than 9 inches. The firm can still charge license fees on other devices such as PCs and tablets, but the move enables it to compete head-to- head with Android OS. In 2014, several hardware vendors, such as HTC Corp (TPE:2498) and Samsung have reportedly announced plans to develop Windows powered phones.
Another factor going for Windows OS is the price of its devices. Apple's flagship devices retail for no less than $500, despite the average selling price of a smartphone falling to US$337 last year. By selling the Lumia range of  phones under $300, Microsoft has set its sights on capturing the mid and entry levels smartphone market in several emerging countries, while selling premium products in emerged markets. Windows phone platform was initially seen lacking in a number of features that were regarded as requirements by most consumers. The upgraded Windows Phone 8.1 OS has  improved functionality, personal voice assistant technology and improved core services, allowing Microsoft to project it as a feature-complete OS.
Nokia Will Still Exist As A Company
The loss of the mobile and service division is not the end for Nokia . It's HERE Maps project is devising plans to produce semi and fully automated software for controlled car driving. There are also rumors that the Here division will drive future hardware products from Nokia. A smart watch is reportedly slated for release in Q3 2014.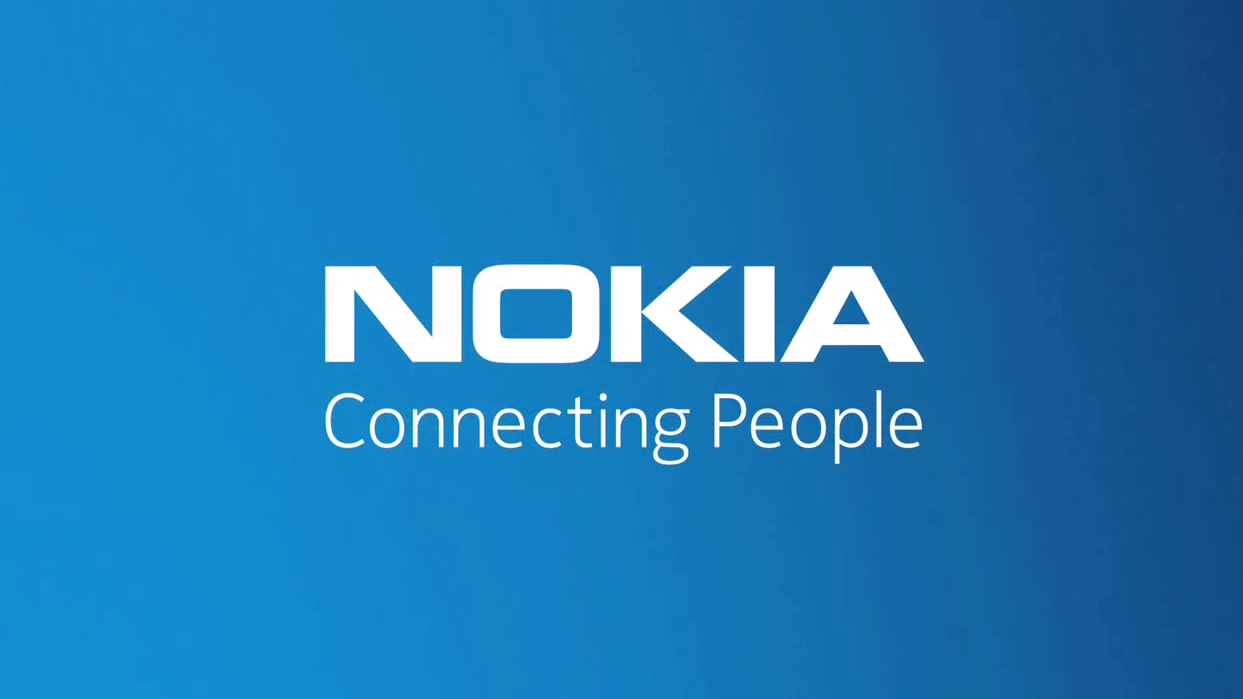 With the deal set to close finally, Microsoft is now fully ready to enter the competitive smartphone market, despite lacking large market share, developer acceptance and ubiquity across manufacturers. The tech giant has found a steady place in the mobile market, and its urgent need will be to capitalize on its pricey acquisition, by selling to enterprises, networks and consumers alike.