Once the most desired corporate companion, BlackBerry – earlier known as RIM – is all set for its second, or probably the last, inning with Blackberry Z10 launch in India starting from Monday February 25, 2013. The Canadian Smartphone maker has been going through rough patches for last few years and the success of its upcoming entrants, including Q10, is quite vital for the company to stay afloat.
While the BlackBerry is gearing up to set a great show on Monday, speculations about Z10 price – the most critical aspect in India – are riding high on internet. Many are throwing away figure Rs. 45,000 as a speculated price tag of BlackBerry Z10 but few reliable sources have claimed that the company is cutting all the corners to keep the initial acquisition cost low for users to ensure the smooth sail in India – world's second largest but quite cost-conscious mobile market. Consequently, the company could announce the launch of Z10 tagged with Rs 41,750 to beat the heat coming from closest competitors like Samsung and Apple.
BlackBerry Z10 At Rs. 43,490: A Lost Battle
Let's not discuss much about its detail specifications as there are enough sources to replicate the same information. But, a big question to address and discuss – how many of us would be sold to BlackBerry Z10 with such whopping investment? And, that too for a brand which is struggling for its own survival! Definitely, not an intelligent move for many. In a country where world's most valuable brand Apple struggled for years with its sales figures, gaining momentum with such outburst pricing strategy could prove fatal for fading BlackBerry.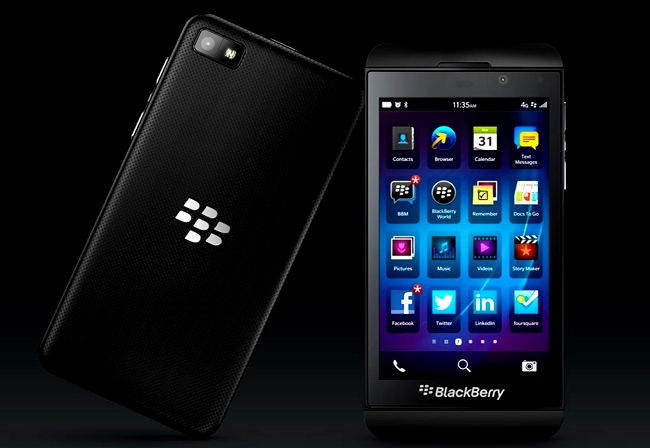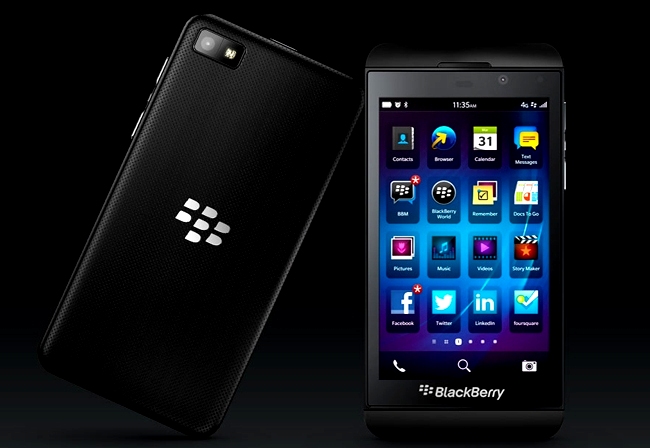 After all devastating statements towards Indian market for years, Apple's strategy 'drivers' had to put their foot in the mouth by surrendering infront of local market low-price culture. Interestingly, such decision is proving to be the best ever strategy for Apple in history towards cost-conscious Indian market, resulting in 400% surge in sales since the beginning of 2013.
However, Blackberry doesn't enjoy the same comfort cushion like Apple; brand and company is at the lowest point since the existence, shares are trading below par for some time now and, despite of satisfactory market response, global market is not being crazy towards BlackBerry Z10 – crucial for an overpriced device to record enormous success.
Disappointing ROI (Specification Prospect)
Only the jaw-falling aspect of BlackBerry Z10 could revive the market of BlackBerry in India. By price tagging it with anything more than Rs 40,000, the company has put Z10 into the premium segment where Samsung Galaxy Note II, Apple iPhone 5, HTC One and Nokia Lumia 920 are already killing each other for sizable market share. While Samsung is justifying the whopping investment against Android and its massive market influence, Apple is capitalizing on its global brand value. Nokia is trying to convince users against the best-in-class camera quality along with Windows Phone 8 tiled features. However, BlackBerry is trying to leverage upon its lost corporate brand value which seems not so effective after lots of leaps and bounces company faced in last few years including country level data security challenges – which are still a concern.
Besides all above, the new Blackberry Z10 is powered by comparatively low hardware specs. While most of the smartphones in its segment offering 4.5 inch screen with Super AMOLED quality, faster quad-core processor, ultimate camera performance and tons of apps to download, BlackBerry Z10 lags behind with 4.2 inch LCD screen and 1.5 Ghz Quad Dual-core processor.
While HTC's latest entrant HTC One ( codenamed M7) in the segment is offering Quad-Core 1.7 Ghz processor, Galaxy Note II is much ahead with 5.5 inch Super AMOLED Screen. But the competition is only poised to grow as Samsung is ready with Galaxy S3 successor Galaxy S4 scheduled to launch in March.
Undoubtedly, with plenty of options in hand, already thinned premium class Indian consumers could easily turn his back towards BlackBerry Z10 – unless over obsessed with BlackBerry as a brand.
Update: Today, BlackBerry has finally revealed the official price tag of BlackBerry Z10 as Rs 43,490/ in India. Company executives also stated that the smartphone would be available in 2 days in retail outlets for users.
[poll id="20″]