Yesterday at Mobile World Congress event, Hewlett-Packard astonished everyone with the launch of its Android-powered HP Slate 7 Tablet. Yes, it's true that the company has finally opted Android platform for the expansion of its Tablet business. Last year, HP slipped to fourth position in terms of Smart connected device sales; the shipments of the devices dropped to 8.5% Y/Y in 2012 due to the lack of Smartphone and Tablet offerings by the company. Till the end of last year, HP didn't have any strategy of selling Smartphone and Tablet.
However, Hewlett-Packard isn't late adopter in Tablet segment. In 2011, the company already launched its 'HP TouchPad', which couldn't make any impact on consumers. The leading PC manufacturer has unleashed its plan at MWC 2013 event with HP slate 7, the company's first Android Tablet. Interestingly, instead of going for the premium product for businesses, the company decided to steal some of Nexus 7 and Kindle Fire HD's market share with its Slate 7, as it's expected to cost just $169 only.
There's a question whether consumer would embrace Hewlett-Packard's budget-friendly Slate 7 Tablet or not. It's said that the company isn't quite satisfied with its core PC-business; it wants to clasp the same strategy what Apple has adopted. The HP Slate 7 has been designed for consumers those are willing to have extra-ordinary entertainment solution on their Tablet at a rock-bottom price. However, at the event, HP wasn't willing to share more details related to its latest Android-powered Tablet. Apparently, this year, users will have options to taste two flavors–both Android and Windows. The Android-powered HP Tablet would be available at $169, while Windows powered ElitePad 900 is expected to be launched at the price tag of $699.
HP Slate 7 Isn't An Offensive Android Tablet
In terms of pricing, Android-powered HP's latest Tablet at $169 is appealing, especially after when the company has whiffed out profoundly with its ill-fated Touchpad in 2011. On the other side, people are still willing to buy Google Nexus 7 Tablet, and more importantly, there's huge scope for a cheap and small Tablet in worldwide market.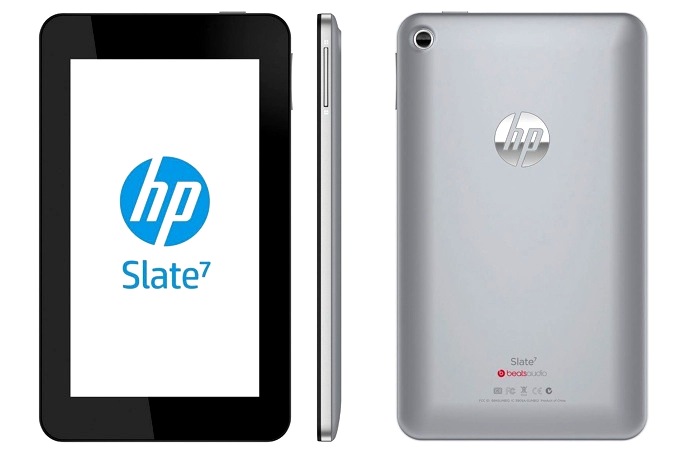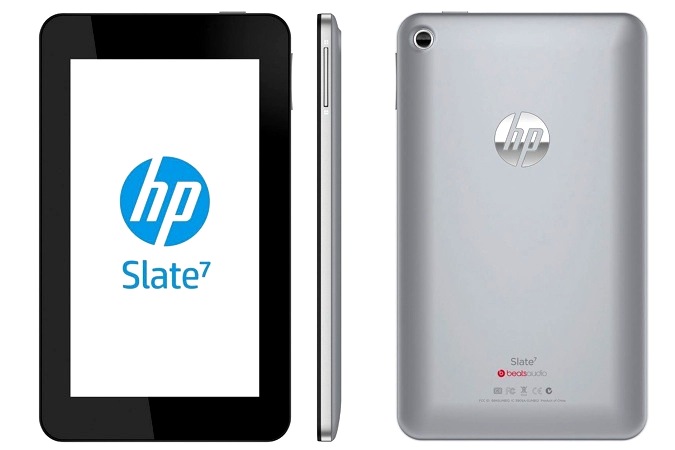 After subtle investigation, you will definitely find out that there's nothing unique in HP's Android-based Tablet; an elongated 16:9 display with 1024 x 600 pixels resolution is quite descent. The device would have the stainless chassis and soft touch plastic, which is no way attracting to many people. However, the device has apparently been loaded up with beats Audio support, which is available on Hewlett-Packard's laptops. In addition to these, HP Slate 7 will also feature Android 4.1 Jelly Bean, a dual-core processor clocked at 1.6 GHZ and 1 GB of RAM to work with.
Could HP prove Itself In Tablet Segment?
Do you think, with such specification, HP Slate 7 would compete with other Android Tablets such as Nexus 7 and Kindle Fire HD? Undoubtedly, both Kindle Fire HD and Google Nexus 7 Tablet are outstanding in their functionality and features, and of course, users wouldn't like to buy HP's 7-inch Slate 7 Tablet just because it costs $30 less compare to Google and Amazon's 7-inch Tablets. In fact, HP has't tried to differentiate the Slate 7 from any other Android Tablet. However, HP has loaded an additional feature that the slate 7 would be compatible to HP printers wirelessly.
On the other side, at MWC event this year, Samsung has also unveiled its Android-powered Samsung Galaxy Note 8 Tablet, which would cost $289. The device features powerful quad-core 1.6 GHz processor, 2 GB RAM and 4600 mAh battery. Indeed, as competition is going intensified on Android platform, it's very tough to predict whether Hewlett-Packard's 7-inch Tablet could compete with other low-priced Android Tablets or not.