Samsung is no mood to give up, especially when 7-8 inch Tablets are poised to control 60% of total Tablet market by 2016. The Korean electronics giant has unveiled Samsung Galaxy Note 8 in Barcelona at Mobile World Congress 2013. The new Galaxy Note 8 will compete directly with Apple's last release in mobile segment iPad Mini. Its 8-inch screen is almost same size of Apple iPad Mini and if we believe on few speculations, Samsung is planning to tag iPad Mini competitor with $289 onwards – with the straight benefit of $40 compare to Apple iPad Mini.
The new Galaxy Note 8 is powered with Android latest release Jelly Beans (Android 4.1). However, the biggest attraction comes in the form of two apps on split screen running simultaneously. Definitely, holding 8-inch devices with traditional touch screen keyboard to be used by both the hands is a clumsy task. Therefore, the company has also loaded its Mini Galaxy Tablet with "S Pen" – something which is being much appreciated in its Phablet devices, especially in Galaxy Note II with "Air View" functionality. The feature has been added keeping act of quick note and doodling acts in mind.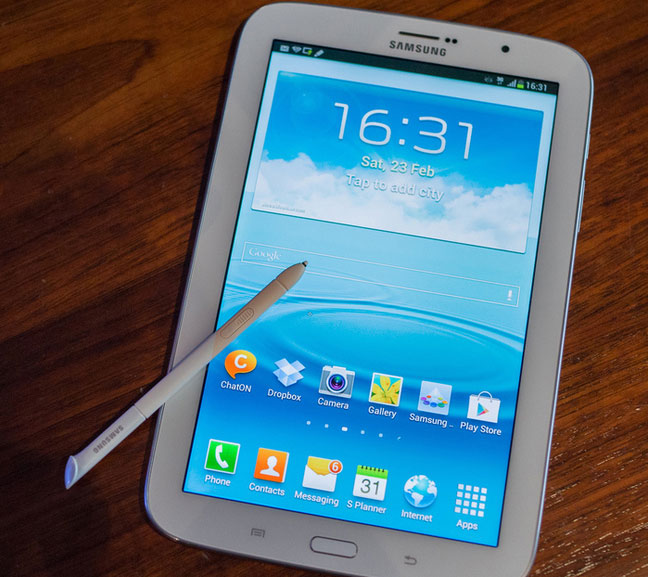 Though, there is no official release date has been released till now, but it's expected to be available in the market in anytime in mid of second quarter this year. Additionally, Like Galaxy Note, Samsung has added the feature of voice calling by providing a provision of SIM Card in Galaxy Note 8 too. Powerful Quad-Core 1.6 Ghz processor, 2 GB RAM and 4600 mAh battery make it much more adorable at speculated price tag.
Samsung has started facing stiff challenge in world's biggest mobile markets China, India and US. While consumers in US are anyway leaned towards Apple, China and India became the tough nut to crack for world's most valuable technology company. However, with all new marketing and sales strategies – designed according to local market – Apple is witnessing explosive growth in China and India since the beginning of 2013. In last 3 months alone, Apple has recorded 400% growth in sales of iPhone in India. Apple has replicated the US sales strategy to boost up sales figures of iPad and iPhone in China and India by lowering the initial ownership investment almost 60%. On the other hand appreciated adoption of local mobile makers, like Micromax in India and Huawei in China, is another issue to counter for Samsung – World's biggest Smartphone marker now.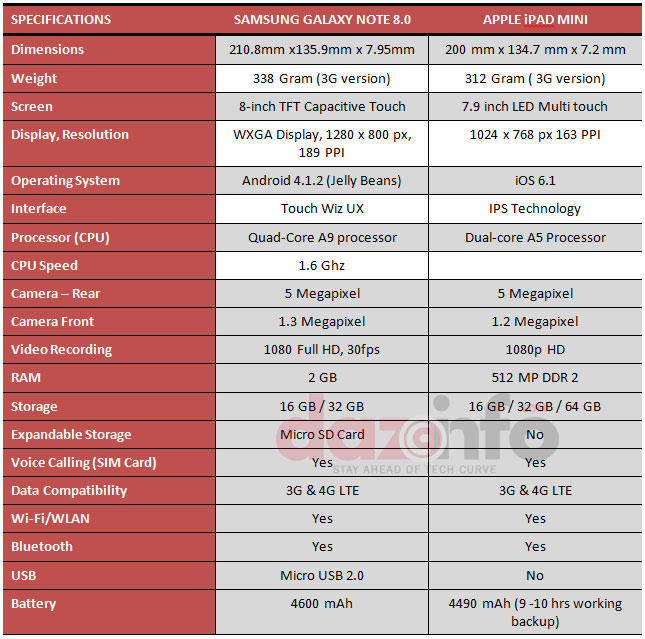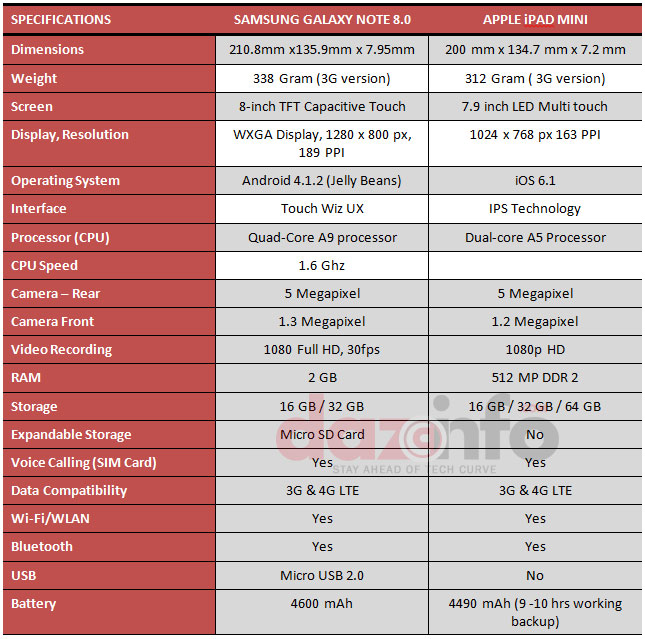 So, if you are excited enough with the launch of Samsung Galaxy Note 8.0 and can't wait enough to have hands-on, here is some help. Thanks to Engadget for releasing such wonderful hands-on quick review of Galaxy Note 8. The video after this break;
http://www.youtube.com/watch?v=CG0YEvfAbXs