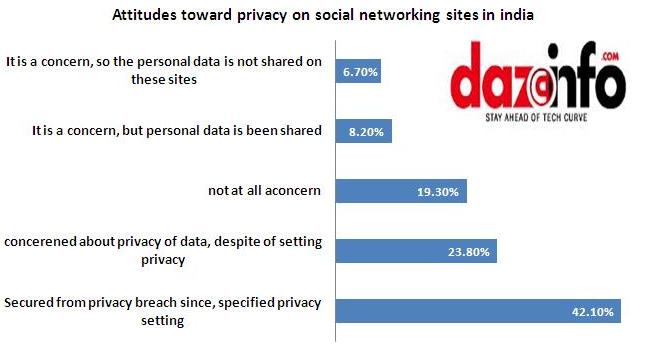 Social media use is well-liked online activity for internet users in India, where Facebook is the choice for most. It's estimated that 6.3% (76.1 million users) of the population in India used social network at least once in a month, this year. The percentage is expected to escalate to 129.3 million users by 2014.
According to a poll conducted in several Indian cities by the PreCog Research Group, privacy has emerged as a major concern for a substantial group of social media users. The research found that 63% of social media users had modified their default privacy settings, indicating budding privacy problems in social networking platforms.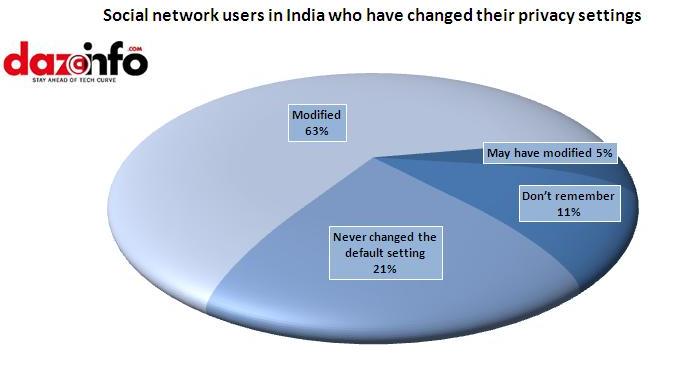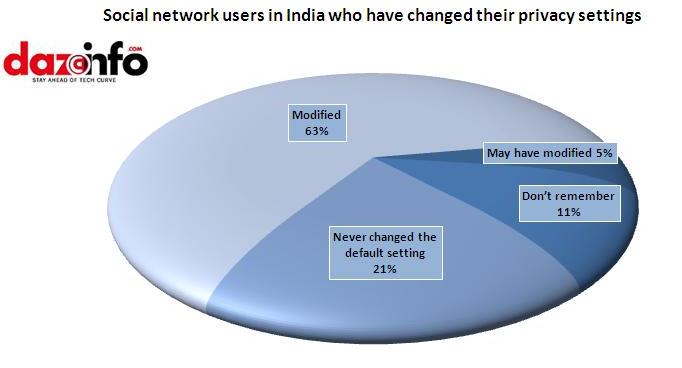 But, significant percentage of Consumers showed faith in the idea that the personal information collected by social networks was in safe hands. Indeed, about 6 out of 10 said they either were not concerned about their privacy information or felt it was safe from a data infringe, while roughly 4 out of 10 expressed concern about the manner their data was handled on social networks.
Interestingly, 56% of respondents said they had cleared their browsers of cookies after spending time on the internet.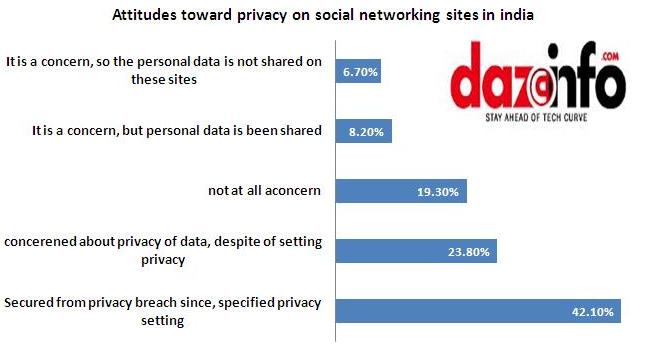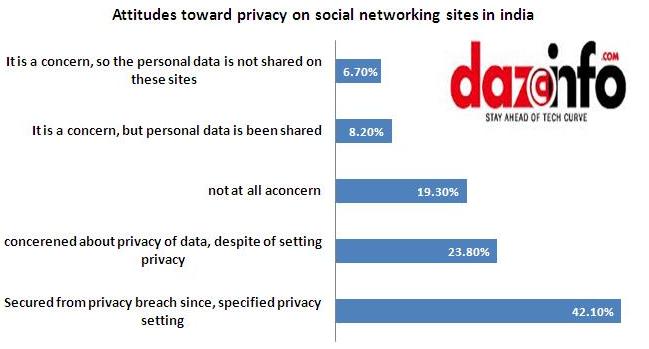 As penetration rate in online and social networks in India is quite significant, privacy could emerge as a growing concern.
Also, in another report based on survey of American's use of internet, it was noted that more than 60% of social media users – deleted last people from their friends lists, up from 56% in 2009. While, 26% of users who keep their profiles private say they apply additional privacy settings to limit the exposure of their personal data to few friends.
Profile "filtering"— deleting comments friends leave and un-tagging photos —­­­ is also ascending, the report says.
Women are more concerned to keep their profiles private, and are more probable to un-friend people than men are do. Certainly, 67% of women say they have removed friends, compared with 58% of men. Young people are more likely to manage their social media presence by deleting comments and un-tagging photos which bother them.
Over 48% of social media users say they experience some level of difficulty managing privacy controls on their profiles – but 49% say the process is simple and easy. A negligible percentage say it's a tedious process.
Ironically, the safest assumption is that anything shared on social networking sites is potentially public.