The Mobile and Telecom industry is well matured than ever before, so are the mobile users too. As the adoption of Smartphone is growing leaps and bounds, users' expectations from their 'best-companion' are also mounting high. This has triggered a 'silent-war' in mobile App industry with the hidden message – let the best win. Companies and developers are adopting the best practices for design and the development of mobile apps to deliver user-optimized experience. Consequently, the invested efforts and time is being doubled mainly due to availability of diversities in mobile ecosystem. And, mobile app development companies are aggressively exploring options to optimize the process for highest ROI.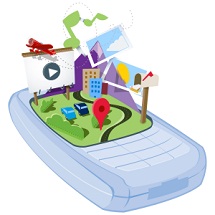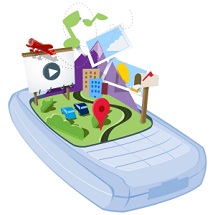 However, mobile app developers – especially companies – are facing tough time to see any sizable financial gains due to immense price competition in already crowded mobile app space. In 2012, despite of 45.6 billion projected app downloads, less than 1% of apps are tagged with price of more than $3. This has posted a clear mandate that companies and developers would have to position their apps strongly, effectively, impressively and worthy to download. And, that's the only way to grab a sizable pie out of $100 billion mobile app development market by 2015.
On3 Solutions – a mobile app development firm, known for its creative and client centric approach – has outlined top 5 tips essential to develop a successful mobile app:
80:20 Rule
The biggest challenge lies in providing the same experience to all satisfied users, who are migrating from website to mobile app. Any surprise or over-loading of features in app could prove fatal for you. According to a study around 80% of app users use 20% of features. Therefore, it's important to have your analytics focused on most adopted features and replicate those at very upfront position backed by easy navigation in your mobile app.
Upside Down Navigation Approach
Don't make a mistake by replicating your Desktop site's, 'top-to-bottom' client experience. Though, there are few basic and common standards in all designs and developments but you must keep in mind mobile users are playing with your app on comparatively shrinked screen with specific objective in mind. Therefore you must design your app, start from bottom with the users' experience you want, moving upwards – enhancing it with appropriate elements complimenting your digital presence.
Browser compatibility
Most of the mobile apps work as a driver for digital mobile presence and hand-over your mobile app user to mobile website after certain level. Definitely, it's not possible for mobile apps to inherit all your digital presence into mobile app. Therefore, it's important for your mobile site to compliment your mobile app in well-designed and intuitive fashion. To do so, you must pay attention to the browser and the mobile OS compatibility with each and every feature list you want to incorporate in your site for Smartphones and Tablets. Remember, majority of mobile shoppers still research product through mobile browser than mobile app !
Beyond App Engagement Tools
Your mobile app must be loaded with all customer-acquisition capabilities rather than acting just as a service tool. Mobile App is also a mobile community builder and most of the app developers don't pay much focus on this aspect. The segregated database of users will help your marketing team to design and push users' specific campaigns which would result in higher response than usual. Rating, push messages, mobile number capturing, mobile OS and browser information are few aspects that could be very useful for focused campaign design. However, you must follow the best practices and tell users (or rather ask) about such captures.
Competitor's App Review
A significant share of your success depends in the failure of your competitor. Pay frequent visits and close attention on the customers' reviews of your closest competitors' apps. The true side of any app lies in users' reviews and if you could heal those grievances in your next mobile app update, there is no easier way to poach your competitors' user base.