At the time, it's really very tough for people to rescue themselves from the halo effect of mobile devices especially those who own Smartphones or Tablets. Now, 85% of Smartphone and Tablet users (in the U.S.) are using their device as 'second screen' (using the device while watching TV) every month. In November 2012, Flurry measured more than a trillion events from over 250,000 apps, created by more than 85,000 developers, and found out the trend of mobile apps usages.
The firm has reported that the usage of mobile apps have surpassed web browsing on the desktop in the U.S., and now, it's on the way to challenge TV. In the country, consumers are spending 127 minutes per day on mobile apps, up 35% from 94 minutes from the  last year. On the other side, desktop web usage plunged by 2.4 % to 70 minutes, from 72 minutes in the last year.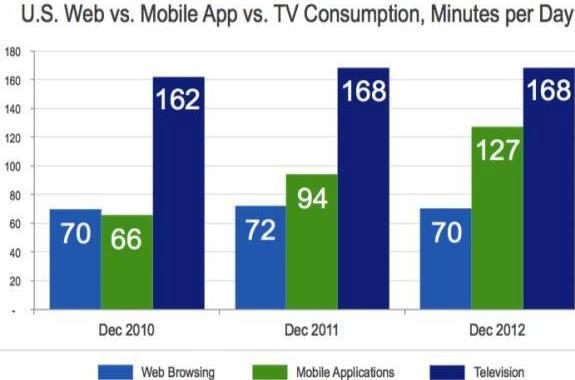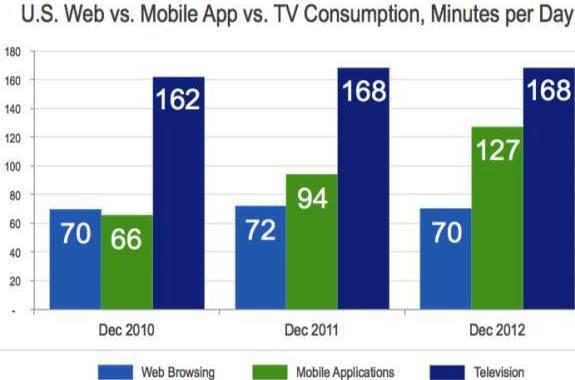 It's pretty much clear from the report that U.S. consumers are spending nearly more than twice on mobile apps compare to web browsing. However, consumers use to watch TV for 168 minutes per day, more than 41 minutes compare to mobile applications. Now, user and traffic acquisition on mobile platform are steadily mounting up, and most of investors and entrepreneurs are still unable to understand the reasons behind it.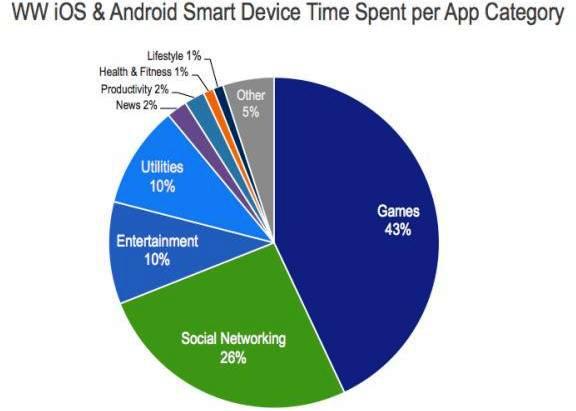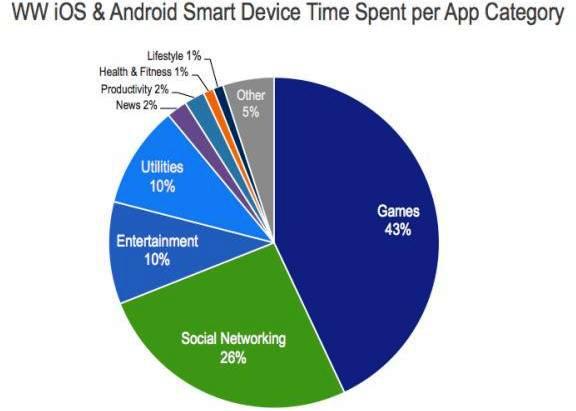 However, the firm has also reported the time spend per app category (on Android and iOS platforms) in the month of November this year. It's clear (from above pie chart) that users spend most of their time (43%) on gaming apps, followed by social networking sites (26%) and entertainment (10%).
Last year, users spent 50% of their time (spent on mobile mobile apps) on gaming apps, followed by social networking with 30%. In other words, the time spend on gaming and social networking apps has dropped to 43% and 26% respectively in this year, compared to the last year.
Undoubtedly, Smartphone and Tablet are merely approaching TV in terms of time engagement. More importantly, prevalence of 4G LTE technology and mobile devices' design are fueling adoption of smart devices (smartphone and tablet). At present, mobile videos have become quite popular on high-speed wireless network, while 7-inch Tablets are considered among best on-the-go video watching device.