Facebook continues to grow, escalating from past 1 billion users, but where are these people coming from?. Well, Pretty interesting to know many of them flew from Middle East and North Africa (MENA). Since the beginning of 2012, more than 10 million (29%) users are seen in Facebook from these countries. In countries like Iraq, Qatar and Libya the growth of Facebook is noticed, as these use the social media as a platform to express their views on political uprising in their countries.
Incredibly, Qatar has grown by 115% this year, Libya by 86%, and Iraq by 81%, these acquire the position in top three, in terms of fastest moving countries. In Egypt, 2.5 million people have joined Facebook since 2012; representing 17 million users, region's largest Facebook penetration country.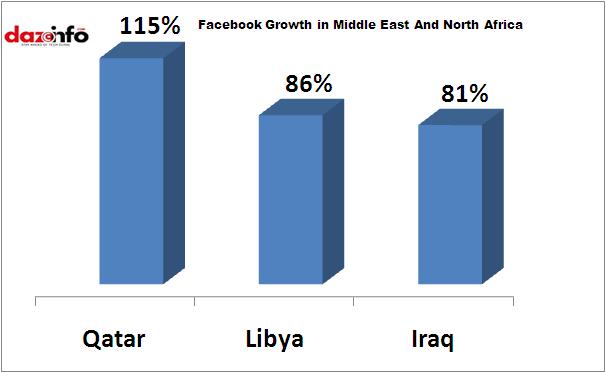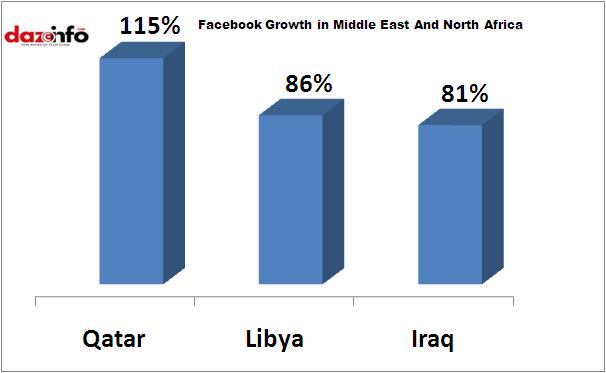 Indeed, According to the region's business statistics, approximately all types of businesses have some social media presence. The biggest is the Media industry with an average page size reaching nearly half a million, followed by Ecommerce, Airlines and FMCG. Justifiably, alcohol brands have the fewest number of fans in these countries. Socially dedicated status of customer care in Ecommerce, Airlines and Electronics industries is noted. Electronics and Telecom industries have the largest number of brands and allow customers or users to communicate and indeed reply their queries.
Certainly, It is unsure whether the region and the businesses live the social life to its full potential!. Although, Many countries show healthy penetration statistics, however the social marketing used by brands has some room for improvement. To note, more than half of the businesses in MENA would not meet the criteria for socially dedicated status as the response rates are below 65%. During last 30 days, very low amounts of queries for brands were received from users. The reasons for this is unknown but, can be assumed as; brands either have closed their Facebook walls, updated the walls occasionally or posted content that was unexciting for the users to converse. Interestingly, in a recent poll, 9 out of 10 user respondents showed interest to participate in brands' activities, if given a chance.
Overall, it's clear that Facebook is becoming an inherent part of lives, business and people in MENA countries. Statistics show a high number of social interactions between the top brands and their customers. Evidently, marketers are progressively becoming aware of Facebook's role in lashing business growth. It is inspiring to see such a positive trend especially in countries outside of the world's largest economies. It proves that marketers in this region already acknowledge the benefits of social media to develop their business.
But, one oddity I found in the below Infographic is the complete miss out of a small country, and I just rechecked if it was included in MENA or not but, surprisingly it was!. Yes, its "Israel"!. And the reasons are unknown.

Image courtesy: socialbakers