From media consumption patterns, to the degree of adoption of various digital behaviors, to involvement in online social networking, the Digital Influence Index measures several key aspects of consumers' Internet usages.
Internet is also greatly  influencing on consumer decision-making – from purchasing goods and services to making choices about politics, healthcare and finance.
Definitely, the e-commerce industry is growing globally immense with predicted revenue of US$ 963 billion by 2013. There is also a prediction that 1.43 Billion people are going to use social media by the end of 2012.
Interestingly, in many European countries-one such as Finland, internet is being considered as 'need-to-have' service rather than 'nice-to-have'; countrymen are entitled by the constitution to have access to a 1mb/s internet connection. In Japan and USA household internet penetration is 98% and 81% respectively. Unfortunately in India – third largest country in terms of internet users – household internet penetration is just 9% over 1.22 Billion population.
However, despite of immense internet penetration in the U.S., Television still dominates over Tablet and Smartphone users. According to a recent survey, conducted by Harris Interactive , about 7 users out of 10 among the age group of 18-34 years used their Tablet to search products' information after seeing an interesting ad on TV. The ratio is even higher among the users belonging to the age group of 35 -44 years, where 8 out of every 10 users are influenced similarly. However, the trend is on a dizzying pace among people aged 45+ years as they are less infatuated towards owning a Tablet.
Another report by Millward Brown and Dynamic Logic, suggested that is TV the second most influential object behind Tablet and Smart phone users' to perform app downloads, brand searches, visiting brand websites and social networking sites. This clearly showcases that TV influences people irrespective of medium used to execute the task.
In India where household Internet penetration is significantly low, role of TV is astronomical in terms of reach and influence. This makes TV the king of Indian media. For the non internet users (millions in numbers), television is a primary source of entertainment. Whilst reports by Deloitte suggest that TV is equally famous among the Indian internet users.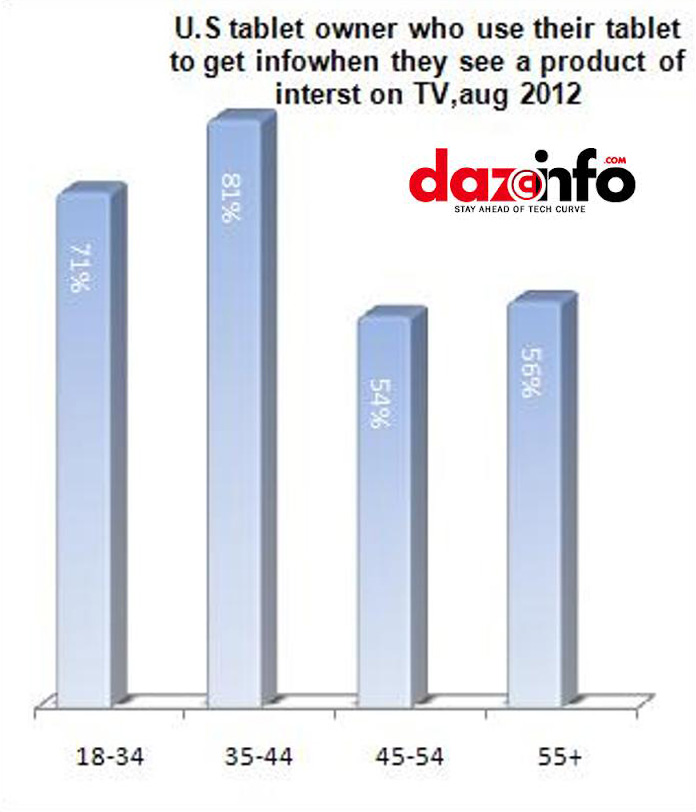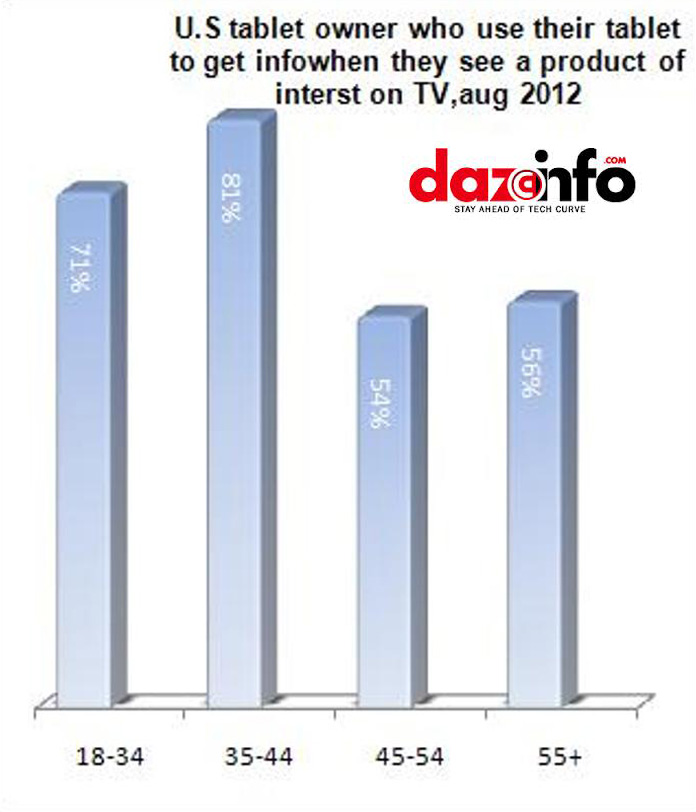 Due to this immense popularity, TV's share in global Ad spending is 61.4% whereas just 2.6% share for Internet. Big business houses thrive on television's influential power, to reach out to masses. Report also suggests that internet users in India are more influenced by Ads on television rather on Internet in terms of purchase decision.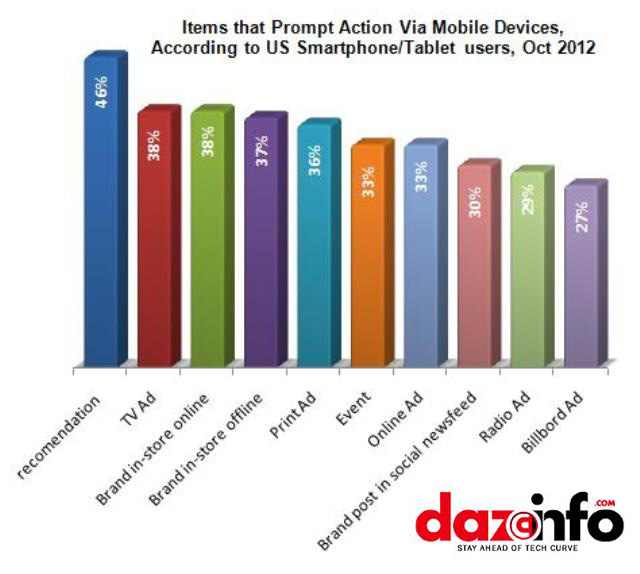 TV influences 64% Internet users while only 53% by internet. Internet even falls behind the Newspaper in India and interestingly TV leads among all the age groups (14-75 years). It's quite astounding to know that even youth in India are much influenced by TV, but no one can amend the facts!!