For mobile game developers, iPad is the more lucrative platform in terms of getting returns on advertising spends. The reason is quite obvious that game enthusiasts are more likely to buy game apps on iPad compare to iPhone platform. Despite, iPhone is still dominating in terms of 'time spending' for mobile gaming. According to a recent report from Chartboost, iPhone currently commands on 61% of all gaming time spent on iOS devices in a day.
At the time, although the acquisition costs for per app install on iPad (as well as on iPod touch) is low, but advertisers are still willing to pay more on iPhone in order to reach much broader audience. Interestingly, iPad owners are more likely (more than 113% compare to iPhone owners) to buy game apps on their device, responding to interstitial ads display on their Tablet screen.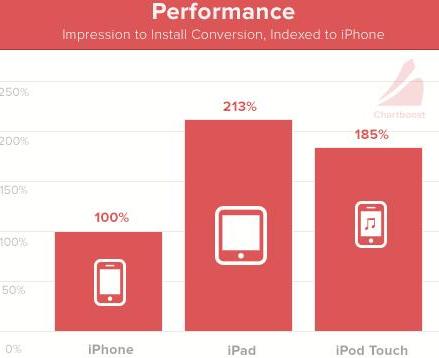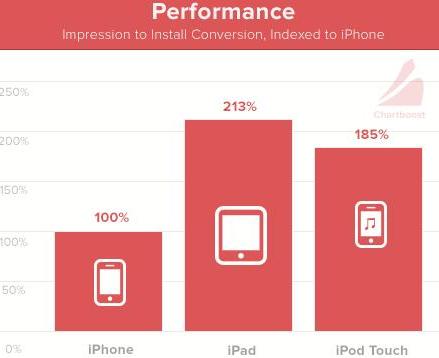 However, iPhone clearly wins over iPad and iPod Touch in terms of session volume. Gaming traffic (session per day of users) on iPhone is five times greater than iPod Touch, while the session per day on the device is more than twice of those on iPad.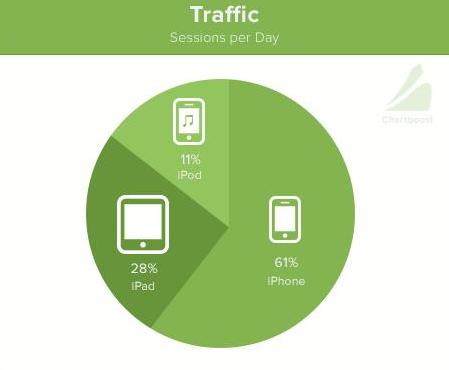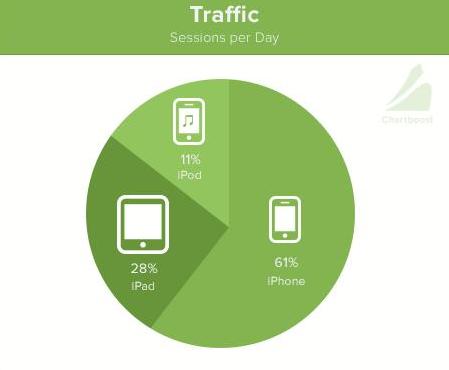 Cost-per-install (for advertisers) is $0.12 more on iPhone than iPad and iPod Touch. Despite of having more cost-per-install on iPhone platform, game app developers are more willing to pay the platform as they want to grab more number of users towards their game apps.
Apparently, there's an opportunity for marketers, especially those who have tight budget for marketing campaigns, to make smart investments on iPad-specific ads campaigns. They need to focus on iPad platform as they could face a fierce competition on iPhone platform with other similar titles.
Of course, they have opportunity to grab smaller audience (but more willing to buy game apps) with less initial investment with their free-to-play titles. Pushing game apps for iPad customers means enticing a bigger chunk of users in very short span of time with less investment.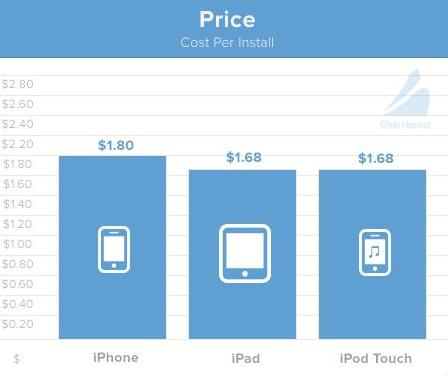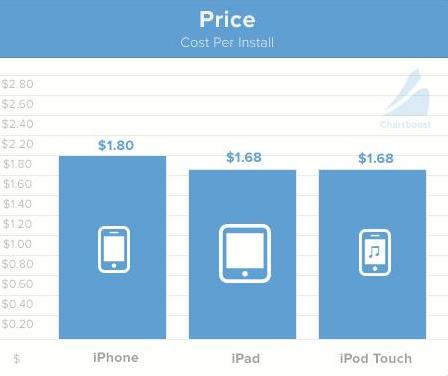 One thing should be understood, for building a sustainable business on mobile platform, advertisers also need to place their ads at correct position. There are million of titles which are unable to draw the attention of game enthusiasts for the purchasing.