At present, a significant number of companies are quite aggressive to adopt mobile trend and that's the reason why they have decided to optimize their websites for mobile platform. According to a recent report, the number of organizations designing their websites specifically for mobile platform has mounted up to 35% from 25% since 2011.
As number of smartphones and Tablets are increasing with dizzying pace year-over-year, businesses could easily find out the importance of mobile-optimized websites down the road. The 'mobile search spend' has surged by 250% in Q2 2012 in comparison to a year back. Now, prior to purchase of any product, 71% of smartphone owners use to search the products online through their mobile device.
Despite of these, majority of organizations (61%) are still not bother about mobile-optimized websites. However, just 55% of organizations are conducting usability testing specifically for either tablets or mobile phones.
This time, 35% of companies are showing 'rose-tinted-glass' for mobile phones and they are focusing to optimize their websites for mobile users. On the other side, 23% of companies are now designing their websites for Tablet users, up 10% from the last year. The report reveals that 62% of companies that designed websites specifically for mobile and 64% of the companies that designed a site for Tablets succeeded to mount up their sales after optimizations.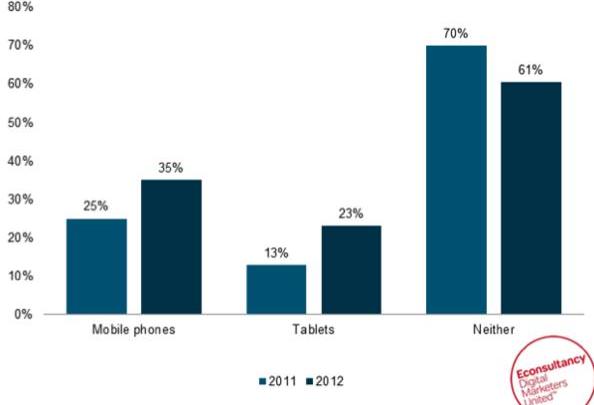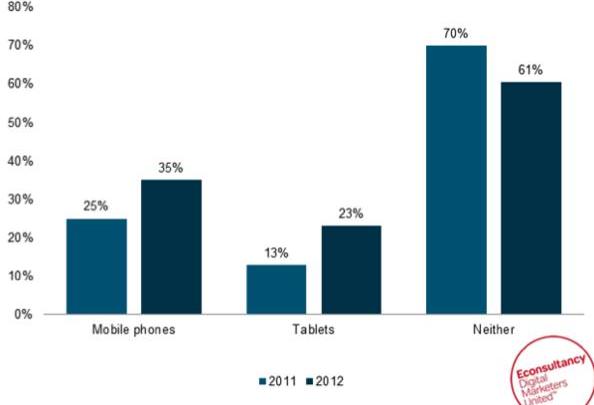 The proportion of companies conducting usability testing for websites using mobile phones and/or Tablets has augmented by 13% and 17% respectively since 2011. Now, companies are likely to conduct usability tests for their websites using Tablets and the figure has surged to 32% this year from 16% in 2011.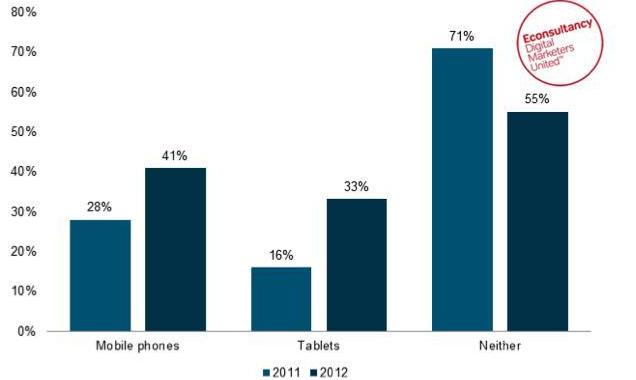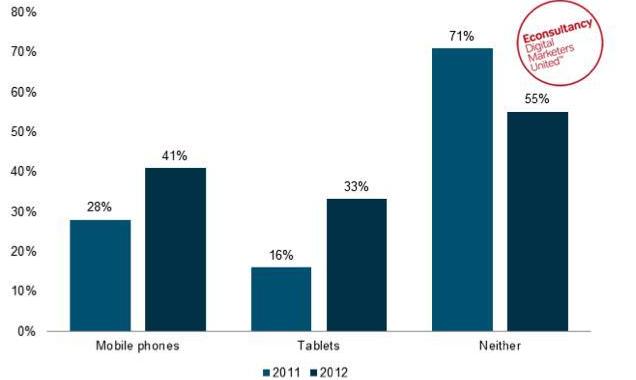 However, the proportion of the company those are not conducting usability testing for websites using mobile phones and/or Tablets is still more than 50% of entire. Indeed, it's interesting, but we don't know why they are not conscious for conducting usabilty testing. It's pretty-known that smartphones and Tablets are now driving a descent volume of traffics to websites, and for this, businesses will have to make their website optimized for mobile platform. It's time for marketrs to generate optimal traffics from their mobile websites by improvising the users experience. This is only possible when they will make the purchase journey on their websites as smooth as possible.