Increasing number of smartphones and tablets has changed the global scenario. Now, m-commerce has become a major threat for bricks-and-mortars stores. Worldwide 32 % of smartphone users spend $1-20 per month on m-commerce, followed by 12% those spend $21-40 per month on m-commerce. Besides, m-commerce revenue is expected to hit $11.6 billion this year, up by 73.15% compare to last year.
According to a recent report from research2 guidance, majority of m-commerce solutions (76%) are using mobile optimized web page for their business in comparison to 60.5% of native applications. Now the perception of majority of companies are changing and they are planning to target specific group through m-commerce; more than 55% of companies believe that m-commerce is going to be one of the most important sales channels for specific target group down the road.
50% M-Commerce Solutions Target Smartphone
Of course, future m-commerce would be more devices specific; More than 50% of marketers are likely to target smartphone in the upcoming years followed by about 43% those are targeting Tablets. In addition to these, marketers are also more specific towards gaming console and feature phones for m-commerce.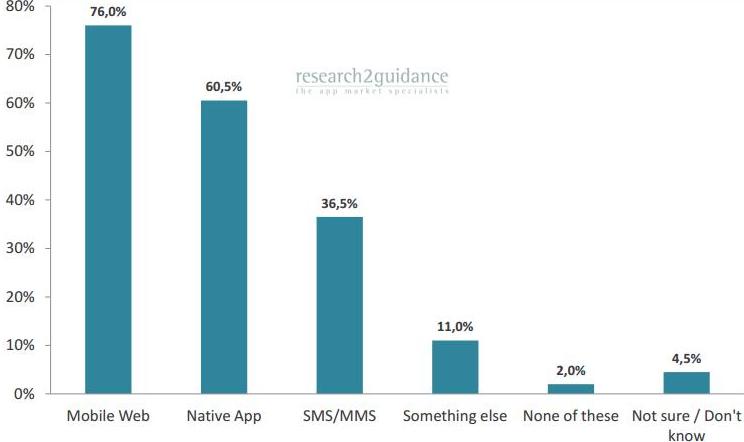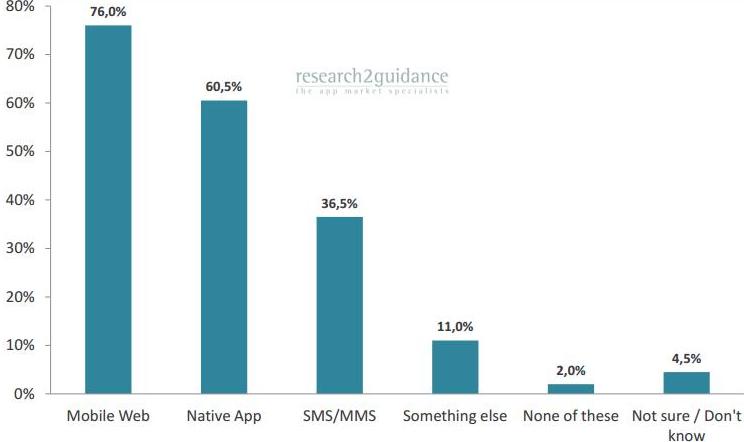 More importantly, 51% companies plan to launch a new m-commerce solution by 2015. Among them, about 17% are planning to launch new  m-commerce in next six months, whereas 18% are likely to launch in next year. The report also reveals that 25% of companies, those are doing m-commerce, are expecting to generate more than 50% of their total revenue from m-commerce by 2017. However, 13.6% of companies (doing m-commerce) are expected to generate more than 50% of their total revenue from m-commerce this year. In other words, the m-commerce will 'go through like a dose of salts' for majority of companies in upcoming years.
Android Is The Most Preferred Platform For M-Commerce Solutions
Android is now most preferred platform for m-commerce solutions; 91.8% of m-commerce solutions are targeting to Android platform followed by iOS and Windows Phone with 90.4% and 43.8% respectively. The reason is quite obvious that 75% of  smartphones are being shipped this time are Android-powered. However, Windows Phone has succeeded to make the edge over RIM's Blackberry among m-commerce solutions.
Credit Card Is The Most-Preferred Mode Of Payment
At present, the credit card mode of payment is more common compare to other modes of payments in m-commerce. 75% of companies are currently offering credit card mode of payments, whereas 'Debit card' and 'Mobile Wallet app/web' modes of payment are being offered by just 52.8% and 50.0% m-commerce solutions respectively. Currently, 96.2% of m-commerce solutions target smartphone compare to 74.0% those are targeting to Tablets. Interestingly, 25% of m-commerce solutions have more than 100,000 users per year.
Furthermore, we could easily predict a huge scope of m-commerce in forthcoming years. Now, the trend is changing and more-and-more companies are willing to adopt m-commerce for the expansion of their business.