At present, sequences of low-cost Tablets are available in India that have intensified the competition in the market. In March of this year, BSNL launched a low-priced Tablet–Penta IS701R–with Wi-Fi support at the price-tag of $71.01 (INR 3,499), which was considered as one of the toughest rivals for Aakash, the world's cheapest Tablet. Aakash was introduced by IIT Rajasthan in conjunction with a UK-based company–Datawind–in  October last year. The government of India proposed 100,000 Tablets for colleges and schools to the company, but it's still struggling to meet the demands.
Another good hearsay for Indian students is that Indian telecom Minister—Kapil Sibal—has announced that the new version of low-priced Aakash Tablet PC would be available on November 11 of this year. In addition to this, the telecom minister has also told that the new Tablet will cost just $35 (around INR 1,500). The new version of Aakash Tablet features dual-core Cortex A9 processor clocked at 1 GHz along with 1 GB of RAM, 4-hrs battery time, capacitive screen and Android 4.0 OS. However, the cabinet notes, considering for manufacturing of five million Aakash Tablet without any financial burden on ministry of finance, are on the way to be formulated.
Just a month before, a business development director for Mobile Internet Digital Home division at Lenovo stated that it could be very tough for Aakash manufacturer to produce the Tablet with greater experiences at the earlier proposed cost of $49 (INR 2276). Interestingly, the price of the device has now been reduced to $35 and it's expected to have more advanced features.
If you think in another way, the cost of any device is determined by the quality of materials involved in its manufacturing. We have already illustrated about the manufacturing cost of iPad Mini, Kindle Fire and Google Nexus 7 Tablet. Of course, to produce quality Tablet at the price-tag of $35 is really one of the challenging tasks. However, it's the plan of government to distribute about a million Tablet in colleges in coming years to create a technological environment around and that's why, the Tablet would be available for students at such subsidized price.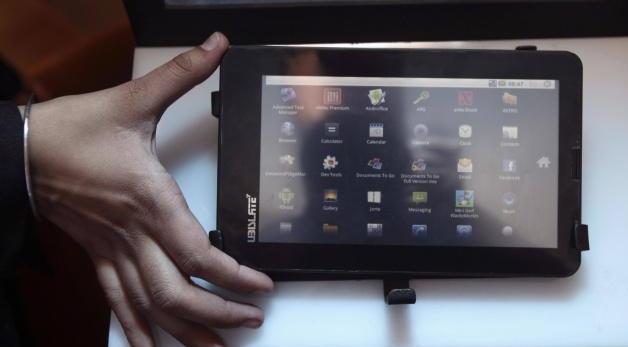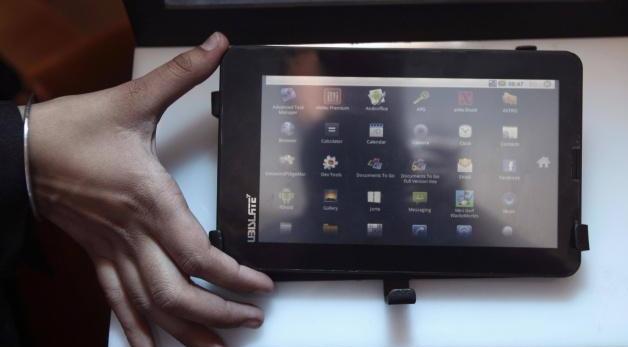 Of course, the new Aakash Tablet has all those stuffs that a standard should have. It has Android ICS version, fast processor, capacitive screen and more, what other local vendors are providing at very affordable price. Aakash Tablet seems like a competitive product in the market, and definitely, it could jeopardize to the shipments of other low-cost Tablets in the country.
In India,  low-priced Tablet account for 47.4% of total Tablet shipments in Q2 of this year. Users in the country are more inclined towards low-priced Tablet, those comprise significant number of features, and apparently, the new Aakash Tablet will lure them more compare to other existing low-priced Tablet. Indeed, the competition in Indian Tablet segment is going to be intensified later this year, not only for local brands but for global brands as well.