I have always been bothered by the price tags of Amazon's Kindle Fire and Google Nexus 7 Tablet, whether they are offering their devices at the rationale price or not. However, a source revealed the manufacturing price of Kindle Fire, after aggregating all these stuffs (from factory to market),  should be $210, means Amazon is selling device $10 less than its break-even price. And obviously, if Amazon is selling device lower than its break-even price then what is about Google Nexus, it should be costlier than Kindle Fire.
Anyway, the doubt has finally come to end, a market research analysis firm "IHS iSuppli Research" has revealed actual manufacturing price of Google Nexus Tablet and Amazon's Kindle Fire. The price undiscovered by the firm has astonished all the suppositions, really, Amazon is making more profit on Kindle Fire than Google making profit on $199 Nexus 7-inches Tablet. The total cost (BOM + Manufacturing) of Google Nexus is just $159.25, while the total cost of Kindle Fire Tablet is $139.80, almost $19 less than Nexus 7 (8GB) model.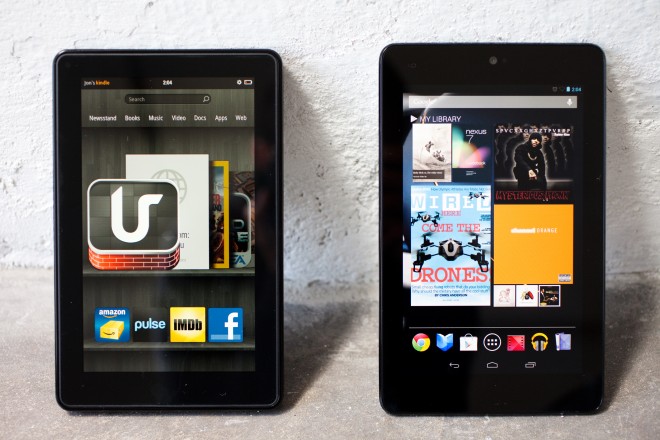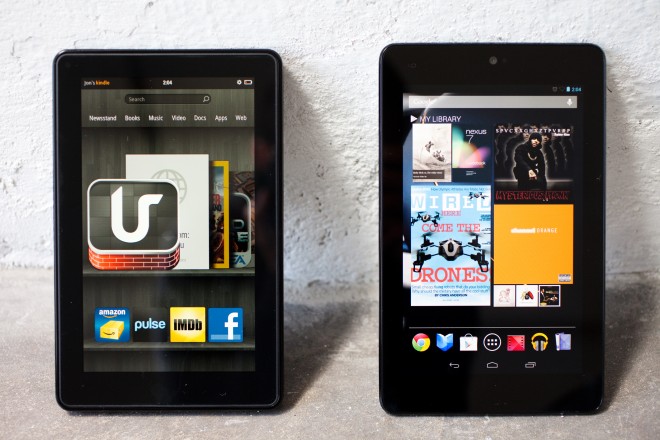 Undoubtedly, Google-designed and Asus-built Nexus 7 Tablet is currently the best 7-inch Tablet around the world. If we will consider it in different way, then the 7-inch Tablet could be a greatest rival for Amazon's Kindle Fire. Both, Amazon and Google, are selling their 8GB version Tablets for $199, however, Google is selling its 16 GB model for $249.00. On considering to Google's 16 GB Tablet, it's quite profitable for the company, making more than $82 profit on each Tablet.
In qualitative aspects, Google Nexus 7 Tablet (see the specifications below) is quite impressive than Amazon's Kindle Fire. What a user requires, everything is available in the Nexus 7 Tablet. The Tablet has nice display, high performance processor, front facing camera and Near Field Communication (NFC) chip. If we compare screen display of both the Tablets, Google Nexus 7 Tablet's screen resolutions (1200 X 800) is better than Kindle Fire, and also, Nexus has superb high-end IPS touch screen technology. Besides, Kindle Fire does not have even camera.
In Q4 of the last year, Amazon was at the second spot after Apple's iPad, and of course, Google was watching everything during the period. There are lots of unsuccessful products lineup from Asus, Samsung, Acer, Motorola and Toshiba in the market. One thing is pretty clear here, the failure of big players in the last year have forced Google to bring the product at the nominal price, and why Amazon's Kindle Fire is succeeded.
At present, the Tablets from variant manufacturers like RIM and Motorola are in the market, but users are anorexigenic  to own these Tablets. These  Tablets are failed to get traction from users side due to price strategy, however, RIM cut off the price tag of its Tablet at the end of last year, but it went to vain. Always low price strategy does not work, for enticing consumers, a mobile ecosystem is also essential. And Motorola is far behind in this segment.
However, Amazon is making low profit margin on Kindle Fire compare to Apple, but it won't affect to the retail giant because its intention is to bring more consumers to online retail store. It's true, Android has poor penetration in Tablet segment, and Google is trying to make platform more successful.
Image credit: IHS iSuppli Research