In December last year, Indian telecom department accepted BSNL's offer to surrender its broadband wireless access (BWA) spectrum in most regions of the country. However, the telco wants to keep the spectrum in some regions across the country.  In 2010,  the telco expended Rs 19,000 crore to acquire this spectrum and at present, it has no plans to surrender any spectrum for 3G services, besides it also wants to continue BWA spectrum in some of the selected regions.
BSNL To Create A Separate Company Subsidiary For Tower Infrastructure
Now, BSNL is planning to hive off its telecom tower infrastructure into a separate subsidiary and for this, it's going to appoint consultants to suggest the roadmap. At present, the telco has around 70,000 towers across the country and it wants to leverage over its tower infrastructure by creating a suitable business model. Apparently, the telco rents just around 1,500 towers across the country and hiving off of the tower will allow optimum utilization.
BSNL is seeing an opportunity after bringing tower infrastructure business under a separate company for the optimum utilization. In addition to these, the state owned telecom operator is also planning to unlock whole/substantial potential value through strategic stake sales, acquisitions or separate 'Initial public Offer' (IPO) and merger. Previously, there was a rumor that BSNL signed an agreement with Reliance Industries (RIL) subsidiary Infotel Broadband to share its 24, 000 towers with the company for upcoming 4G services.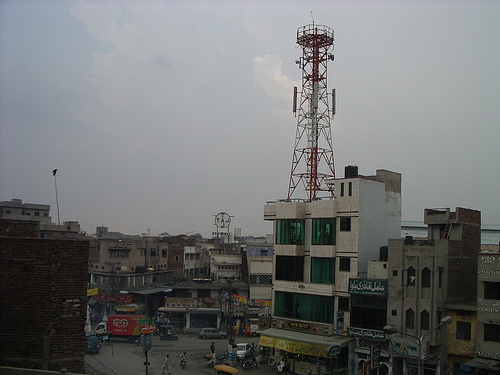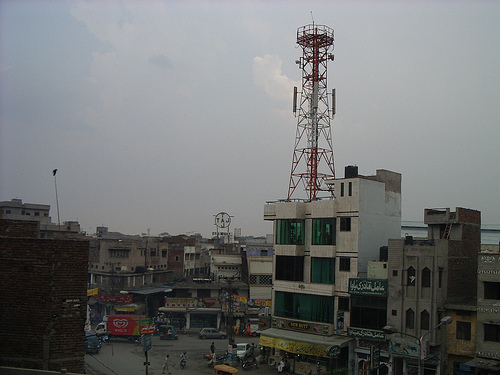 The telco is trying to monetize its multiple assets and also, focusing on expansion of GSM mobile telephony business. There's also a possibility that it can get back Rs 6,000 crore by surrendering BWA spectrum in some of the circles. However, in 2010, BSNL was compelled to acquire 3G as well BWA spectrum in all 22 circles at the highest auction prices.
This time, BSNL is aggressive to monetize its 10 prime properties and that's why, it's going to appoint consultants over next four to five months in Mumbai, Hyderabad, Gurgaon, Chennai and other. Besides, it's also going to appoint consultants for seven factories including Mumbai, Richhai, Kolkata, Bhilai,  Gopalpur (Kolkata), Jabalpur and Kharagpur.
BSNL's Fiscal Loss
In fiscal 2004-05, BSNL reported a whopping profit of Rs 10,183 crore, and since, its profit has continuously been declining. In fiscal 2009-10, the net loss of the telco rose to Rs 1,823 crore and it reached to Rs 6,384 crore during the fiscal 2010-11. The net loss widened to Rs 8,851 crore during the last fiscal. It's estimated that the net loss reached to such level due to hefty outgo on employees' salaries and non-monetization of its major divisions.
BSNL's Poor Network And unsatisfactory Services
The Indian state minister of communication and information–Milind Deora–also accepted that BSNL subscribers are beleaguered with its poor mobile networks and unsatisfactory services in various states. However, the state minister declined to accept that the subscribes are switching from BSNL and MTNL services to private players networks due to poor networks and unsatisfactory services. The minister also showed off the stats that just 0.6% of total subscribers ported out from BSNL till the end of June this year, while the percentage was slightly more in the case of MTNL; 1.79% of MTNL subscriber ported out to some other networks till June of this year.
Tasks Ahead For BSNL 
Recently, Airtel released a dismal earnings for Q1 ended June of this year–its profit declined by 37% in Q1 of ended June 2012 compare to the same quarter a year back. If we consider about 3G services in India, then we find that it's still struggling to make its presence in the market. However, 3G reported an incredible 78% of growth during seven months average period ended June of this year. But higher tariff rate is still compelling customers to continue with 2G services. Now, telecom regulators have proposed a base auction price for 2G spectrum, which is even higher than the auction price of 3G spectrum (set in 2010). Of course, the higher auction price will impact on 2G tariffs in India.
At present, number of incumbents are now planning to deploy 4G services in India, moreover, Airtel has already launched its 4G services in Kolkata and Bengaluru. Undoubtedly, the competition in Indian telecom sector is going to be intensified later this year,  and as net loss of BSNL is widening year-over-year, definitely, it's not a good indication for the state owned telecom giant. Indeed, BSNL needs to monetize its major division and also, to crate a business model for the future growth.