SEO experts are spending a considerable amount of time to improve the page rank as well as the Search engine ranking for their own or clients' websites. Till know we know that sharing links on Facebook strongly correlate with the Google search ranking or in other words, sharing links via Facebook helps SEO's to bring their pages up in the search result pages. However, a new study reveals that LinkedIn influences your search engine ranking better than any other social networking sites including Facebook.
According to the study, done by HubSpot, LinkedIn is considered to be the best social networking platform for enhancing your search engine results. This report is based on the compilation of over 25K URL's that were shared at least once on Facebook, Twitter and LinkedIn, which were at least older than a month and at least had one incoming link.
Though the number of shares were less in LinkedIn compared to Twitter and Facebook, Dan Zarrella (social media specialist of HubSpot) noticed that there was almost a steady growth in "incoming links" with the number of LinkedIn shares.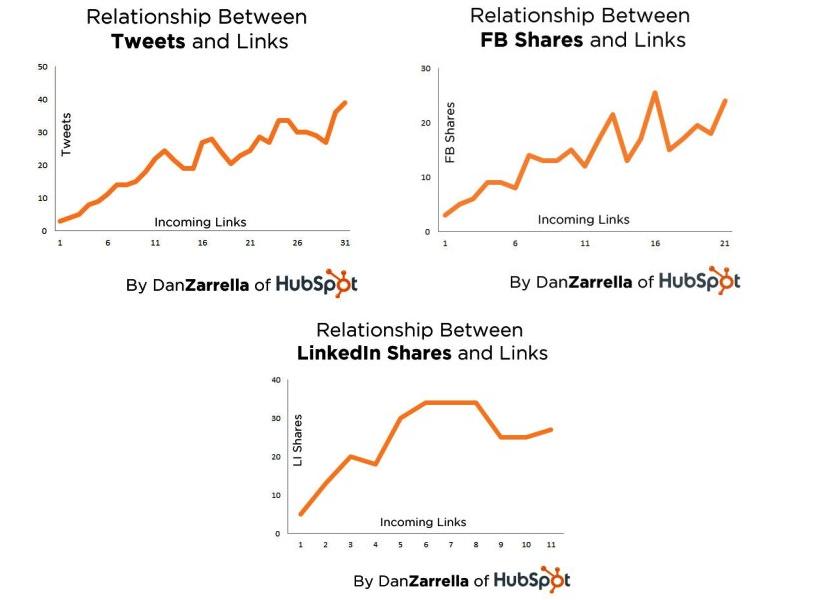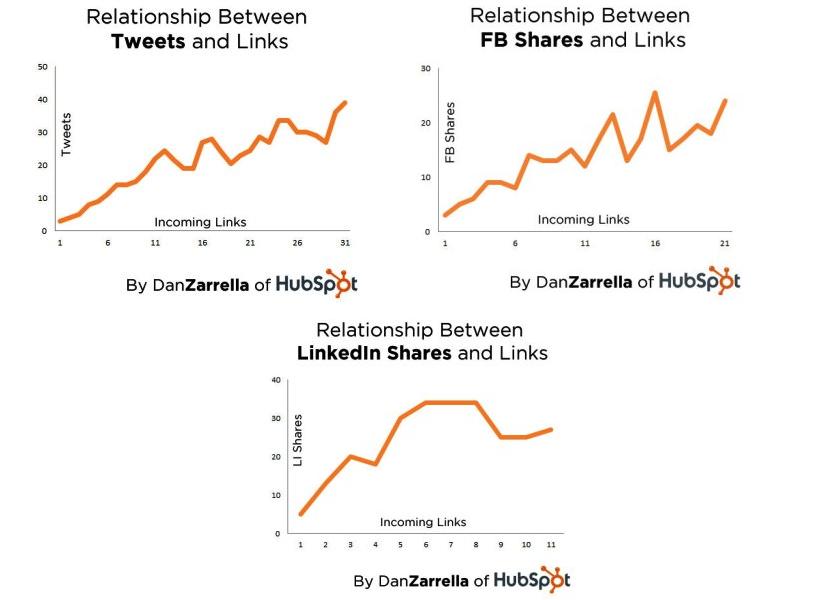 Having said that, it cannot be exactly said that all links that are shared via LinkedIn would increase the incoming links, as the number of incoming links varies and depend upon various factors. Indeed, the incoming links influence your search engine ranking but in LinkedIn users need to make sure to post only those links, which are relevant to a particular group to following which the user has to vitally engage in discussions to ensure the value worth of its presence and broadcasted information or links. Users also need to find out whether a group in LinkedIn is active as posting many links in each and every group will get you under hammer of Group moderator – in some cases account will also be frozen. Moreover posting many number of links can most probably get you kicked out of the group, as most of the LinkedIn users are serious professionals and don't encourage link-spammers or marketers. This is one of the reason for less number of shares in LinkedIn, when compared to Twitter and Facebook.
The below sideshow, combined prepared by Dharmesh Shah (HubSpot Founder) and Rand Fishkin (SEOmoz CEO), highlights the state of SEO and internet marketing in 2012. The slides carry vauable information about current SEO scenario and influence level from other ecosystems like Social Media – especially LinkedIn.