So the inevitable has finally occurred, Yahoo's CEO Mr Scott Thompson has been relieved from his duties and the company has a new CEO, Ross Levinsohn. That didn't take long, did it? Thompson's elimination in just over 5 months is further proof of the turbulent waters that the once dominant Yahoo Empire now finds itself in.
Just for the record Scott Thompson was Yahoo's sixth CEO in the company's 18 year old history. That's not a very good average going by industry standards. Leadership plays a key role in shaping the future of any organization and the leadership at Yahoo (more specifically the CEO position) has often let the Internet giant down.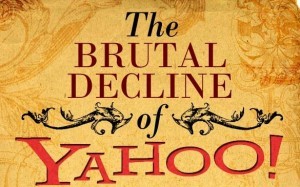 How else do you describe these figures:
Their market cap has shrunk from $55.6 billion in January 2006 to $18.8 billion in January 2012.
Revenue growth is in the negative four years and counting.
Their Stock price has consistently been inconsistent and had fallen by 6% under the outgoing CEO's short reign.
Yahoo's web traffic has fallen by 35% in the last one year.
Industry insiders call them patent bullies and their several patent wars have led to people seeing them as a company that stands in the way of innovation and creativity.
And then their CEO is very publicly ousted due to all the wrong reasons. Where is Yahoo now headed with these developments to their discredit? Let's be rationale and try to analyse the situation at hand.
Yahoo's main area of service has been  its search engine Yahoo! Search and its  web portal but with Google's rise Yahoo search has been relegated to the status of a secondary search destination for its users. And when you have so much to deal with at the administrative level you tend to loose focus about the most important aspect of running an internet business – providing quality service to your users.
Yahoo! were the dominant players in search space but when Google was making progress, Yahoo did nothing to keep its users engaged, while Google continued its quest to improve the search quality and speed by introducing features like the "instant search" Yahoo sat on its laurels and watched its traffic migrate to Google.
"Yahoo has been embattled for such a long time that there are a lot of people prepared to believe the worst about that company" – James Post, management professor at Boston University.
Making bad decisions more often than they can afford has landed Yahoo! in the predicament that it now finds itself in. When in June 2007 Yahoo's co-founder Jerry Yang took over as the CEO, speculations were ripe that he being one of the founders of the company will have a much needed vision that Yahoo's leadership had so far lacked, but those speculations were famously laid to rest when in May 2008 he turned down Microsoft's acquisition offers multiple times. He said and I quote:
The global online advertising market is projected to grow from $45 billion in 2007 to $75 billion in 2010. And we are moving quickly to take advantage of what we see as a unique window of time in the growth—and evolution—of this market.
Not quite the vision Yahoo had hoped for, because after he turned down Microsoft's offer Yahoo's stock experienced a downhill slide like never before. At the time when the $44 billion offer was made, Yahoo's stock price was $33 per share or $47.5 billion and after that Yahoo's stock price hasn't traded over $20. In fact the shares ended last week at $15.19. He stepped down as CEO but for some reason decided to keep his "Chief Yahoo!" title (What was he thinking?). Well for those of you who do not know, before Yahoo became Yahoo it was called "David and Jerry's Guide to the World Wide Web", so we know that Jerry has a thing for catch phrases.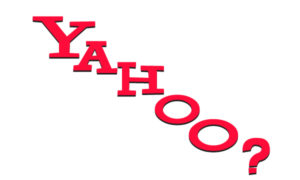 Then came Carol Bartz, for whom it is said that she fired more people then she hired in her role as CEO at Yahoo. And what was the vision that she brought? well she made sure that from the second most popular search engine in the world, Yahoo became the third most popular, and she did this by striking a search deal with Microsoft, which later helped Microsoft kick start their own search powerhouse – Bing. Then of course she famously told my favorite Blogger cum Entrepreneur Mike Arrington to "F_ _k-Off" at TechCrunch Disrupt. Do I have to mention that she was fired over the phone and addressed her final good-bye to Yahoo employees through an e-mail, I mean how many CEOs have done that? Not many I am sure.
To all,
I am very sad to tell you that I've just been fired over the phone by Yahoo's Chairman of the Board. It has been my pleasure to work with all of you and I wish you only the best going forward.
Carol
Sent from my iPad
The company's two longest serving CEOs had their own share of controversies. Tim Koogle, Yahoo's fist CEO was  sued by Holocaust survivors for "justifying the Holocaust by allowing the sale of Nazi memorabilia on Yahoo's auction site", not a very smart move from a company's CEO you would think. And then there was Terry Semel who it is rumored messed up an opportunity of a potential purchase of Google. And then a potential purchase of Facebook. Now try picturing Yahoo, Google and Facebook as one big company called Yahoo Inc. and you get the picture.
It is more than clear that even though Yahoo has done great business in its initial years, it was largely due to the quality of service that it offered and had very less to do with visionary leadership. How many years can a company survive without a leader who is pro active and not reactive. Surely hiring the best talent to build the best products and offer the best services should be a CEOs priority rather than firing them and expecting everything to settle down like nothing ever went wrong.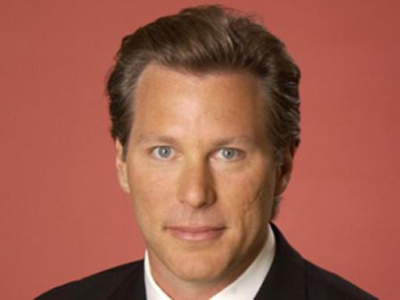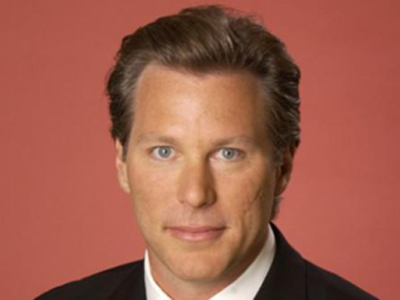 So now with Ross Levinsohn at the helm, Yahoo! and its stake holders would be wishing they find the much sought after vision that has been lacking. His greatest achievement has been leading Fox interactive to buy the floundering social network Myspace for $580 million which as it turned out wasn't such a good buy and they eventually sold Myspace for $35 million to Specific Media and Popstar Justin Timberlake. Fox's buy had bad decision written all over it. And Ross is supposed to be the new guiding light behind Yahoo's resurgence. Good Luck Yahoo!