Rockstar North,today officially announced the development of Grand Theft Auto V as the latest sequel to their globally acclaimed GTA game series. The previous versions of the game remained in various controversies because of their adult content, but millions of copies were sold for different gaming platforms like Microsoft Windows, PlayStation 2 and many more. However, Countries like China banned the game because of its mature and blood-gore content. It's not yet confirmed that on which date and for which gaming platforms the game will be released but we can assume that this third-person action adventure game will be available for Windows, XBox 360 and PlayStation 3 at the end of 2012.

Rockstar stated,"We are very proud to officially announce that Grand Theft Auto V
is in full development. Developed by series creator Rockstar North,
Grand Theft Auto V heads to the city of Los Santos and surrounding
hills, countryside and beaches in the largest and most ambitious game
Rockstar has yet created. A bold new direction in open-world freedom,
storytelling, mission-based gameplay and online multiplayer, Grand Theft
Auto V focuses on the pursuit of the almighty dollar in a re-imagined,
present day Southern California".
Rockstar also released a teaser as a feast for gamers which is given below:
httpv://www.youtube.com/watch?v=qEGRM3DaAxA
Grand Theft  Auto V is a role-playing action adventure game in which gamers play the role of a gangster and have to complete various goals to find the way ahead. Goals generally consists of murders, bank robbery,stealing a car, to deliver the packages at the destination and many more. Goals itself tell the story that what type of game GTA is. The latest Grand Theft Auto V screens and latest trailer from Rockstar clears shows the awesome graphics of the game. The visual effects delivered by the game engine are amazing.
Some of the screens of the game are also given below.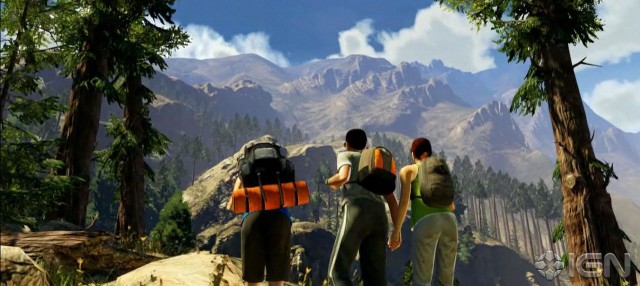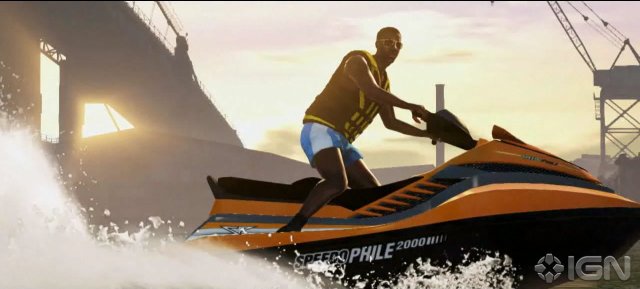 Image Courtesy: IGN