It's really surprising to see Twitter that has managed to launch three new features in a short span of time. With overall head count of 600 employees and established in 2006, Twitter has covered a long way in no time. Currently, Twitter has more than 200 million user base, generating over 250 million tweets and 1.6 billion queries daily. Today, Twitter has introduced three new features known as Top News, Top People and Quick view. With the help of these one can get all the top news from across the world as well as can get in touch with top people whenever one prefer to do twitter search.
However, few days back Twitter CEO, Dick Costello, said that company will focus on surfacing the best contents from these million tweets. As per my view the launch of three new features is the nice step taken by micro-blogging sites and now it will be able to concentrate more on comments.
Below is the quick review about three features:
1.      Top News: It is one of the best features which I liked the most. Users can get all the news and relevant information all across the world, whenever and wherever they want.
 Below pic will provide clear idea: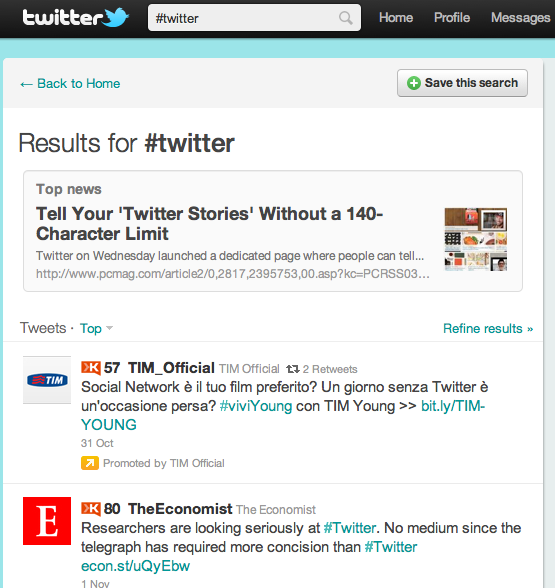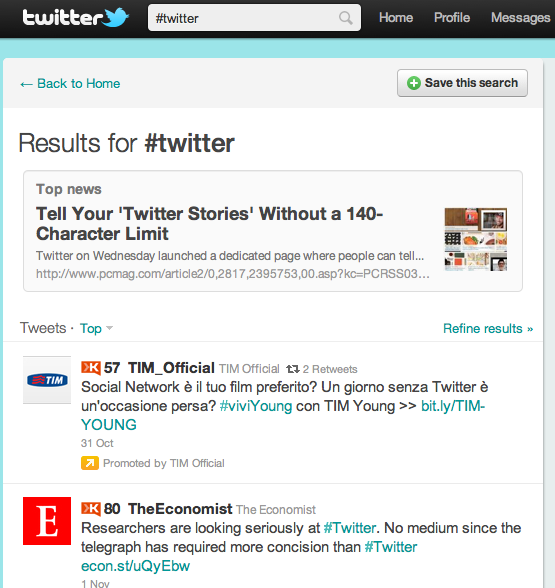 2.      Top People: The second most important change, which I noticed, is introduction of Top People. Now users can search most influential people in more convenient way and may follow them, without browsing all the way to their profile.
 Here is the pic which provides clear idea: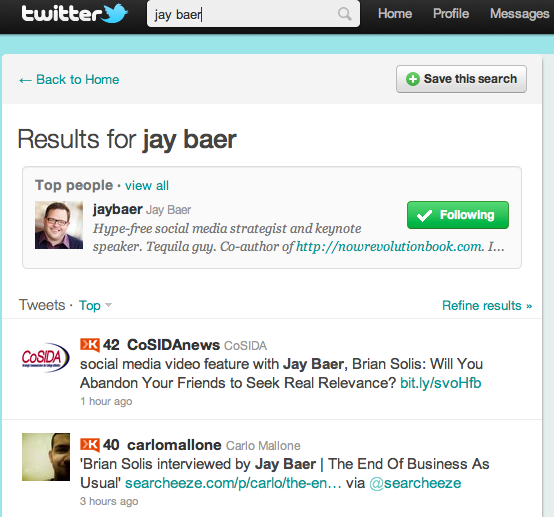 3.      Quick View: Though most of us have noticed two change easily, but one more additional change has been made by Twitter known as Quick View. This feature is the most appropriate added in Twitter. It will help users to get quick view over the profile of other Twitter users and can follow the conversation by just by clicking on mentioned Twitter username. Another important thing is the introduction of pop up containing latest tweets from any twitter users, instead of getting back to the normal profile. It's one of the most Fancy and stylish feature: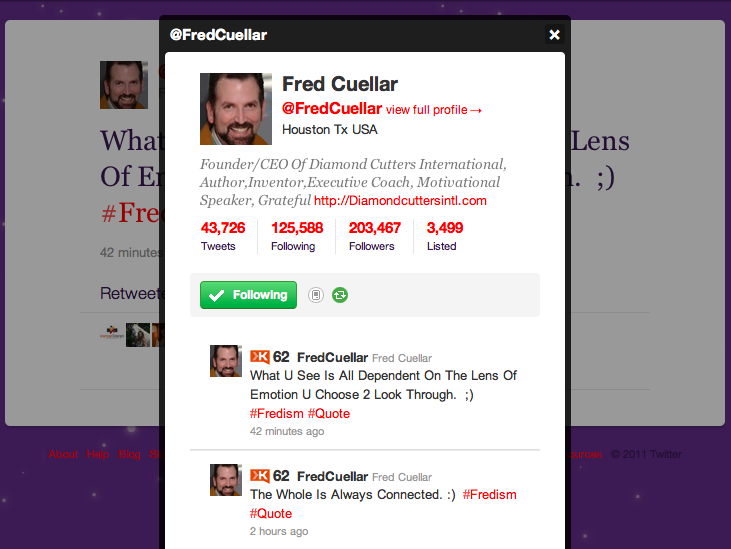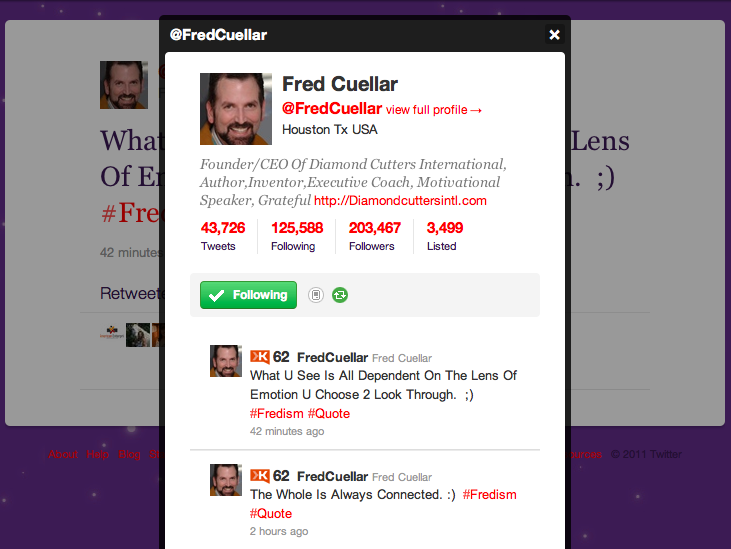 I am really excited about these features and all these new changes make Twitter experience more useful than ever before. Have you got a chance to play with these new features? If not then just have a re-look at your twitter account and lets us know your valuable feedback on this.