Ever since the internet, smartphones and apps have started dominating our lifestyle, the conventional travel agents and tour operators took a hard blow in the belly because travellers have found a much more approachable and convenient alternative. A lot of customers are growing accustomed to managing travel on their devices, thanks to mobile apps. In 2017, the number of mobile app downloads worldwide exceeded 175 billion, registering 60% growth from 2015.
The latest report from AppAnnie suggests that, in the US, between 2015 and 2017, the number of total sessions in travel apps has gone up by 55%. These findings are complemented by another report from Localystic that highlights the increasing influence of travel and lifestyle apps in our life as users are glued more to these apps categories than ever before. According to the latest report by Localystic, Travel and Lifestyle Apps have achieved record low customer churn rates in 2017.
The US mobile travel sales totalled $75.85 billion in 2017, 16.7% up from 2016. Evidently, users of travel apps in the US have been showing exceptional app loyalty. According to the Travel and Lifestyle App Benchmark report, the travel apps, in the last six months of 2017, had churned 70% of its users and retained 30% of its users after three months. Despite the introduction of many eye-catching apps in the other categories, these figures haven't changed much since last year. In the second half of 2016, travel apps churned 75% of its users and retained 25% after three months.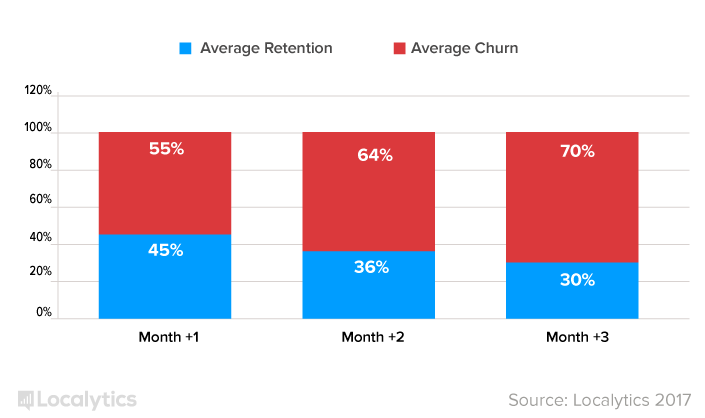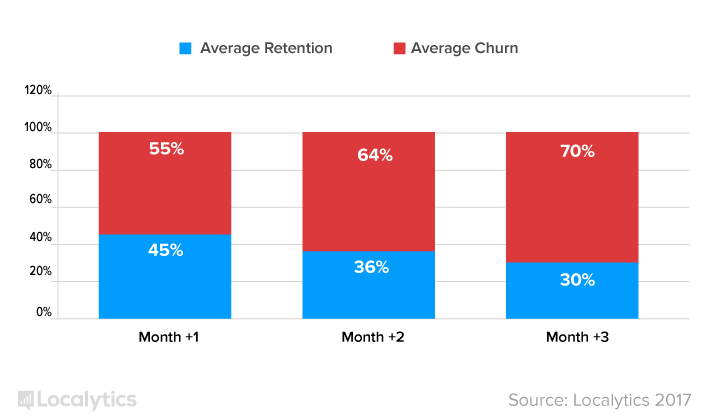 Churn rate determines the percentage of people who do not return to an app one months, two months, and three months after downloading it, whereas retention rate is the measure of people who return to an app after downloading it.
To put things in perspective, as of first half of 2017, an average retention rate for worldwide mobile apps after 3 months was 22% and average churn rate was 78%. In 2016, across all industries, 80% of app users churn within 90 days of download.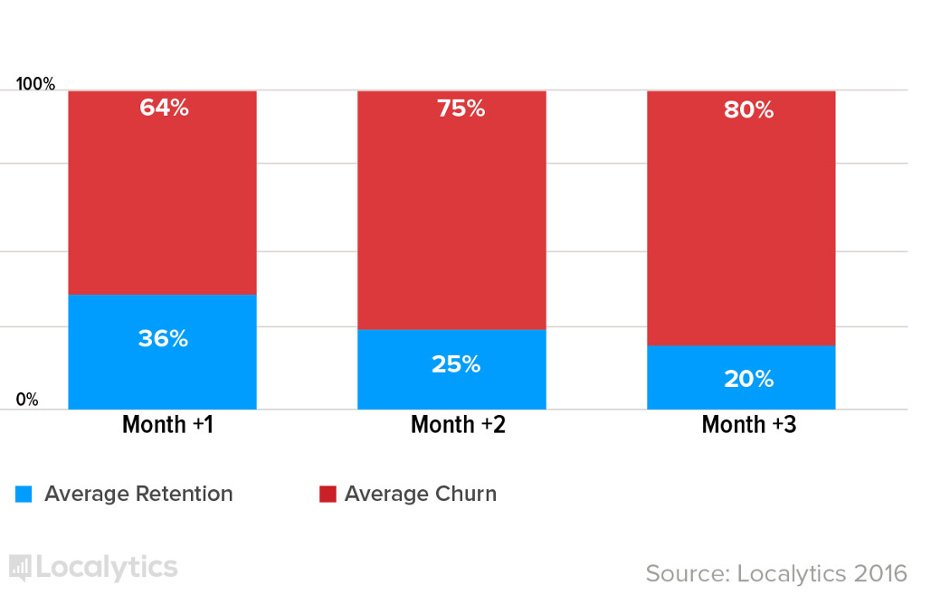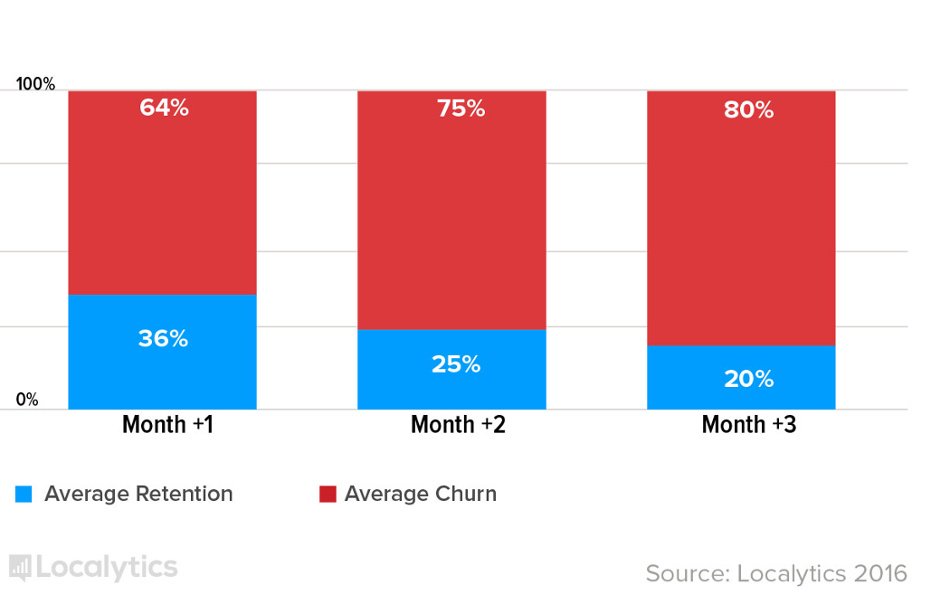 The above comparison clearly highlights that smartphone users are findings more value in Travel and Lifestyle apps and keep using it more frequently as compared to global app rate.
Lifestyle and Travel Apps: Odds in Favour
Push notifications and in-app messages that help in yielding a steady conversion rate were the main drivers of this benchmark for Travel and Lifestyle apps. Android push notification conversion rates increased from 0.39% in H1 2017 to 1.05% in H2 2017. On the other hand, iOS push open conversion rates increased from 2.67% in second half of 2016 to 3.49% in the second half of 2017.
It is estimated that mobile apps would account for nearly 50% of travel sales by 2021. Therefore, all the above figures clearly indicate that Lifestyle and Travel brands must focus on app-only business and could easily engage their loyal customers. Resorting to organic promotional methods like social media; and collaborating with travel and lifestyle bloggers, affiliate marketing could help in achieving better conversion and facilitating even higher retention rates.
Things don't end after the conversion. Engagement is an imperative step too. It can be attained by keeping your app top of mind. The app should know its potential target audience, more immersive user experience, things that make the user repeat visits on the app. Engagement is directly proportional to the number of sessions with the app.
Nowadays, the difference in travel patterns of the emerging affluent travellers and the traditional travellers can be clearly seen inside and outside the US territory. Travellers have grown smart enough to know which places to look forward to when travelling, how to reach there most conveniently and how long enough to stay. Apps and internet tell you a lot about all this stuff but if you actually want to explore, you shouldn't lack the conviction to go out. What do you think?