Digital advertising has been around since the very early days of the internet. It is – and has always been – one of the most popular monetization models in the digital world. As of today, it forms the core business model of many digital ventures, including news, entertainment, media and much more. In fact, it is the primary source of revenue for some of the biggest companies in the world, including the likes of Google and Facebook! Of course, just like the internet itself, digital advertising has changed vastly through the years. It has evolved and matured along with the internet and modern technology. Over the past few years, two major developments have defined the digital advertising industry. The first of these is the rising popularity of video based advertising media, and the second is the tremendous popularity of mobile devices.
The "State of Mobile Video Advertising" report by InMobi outlines the changing trends in the volatile, yet lucrative market of India. Let us have a closer look at the report and analyze its findings in greater detail.
India's Mobile Internet Revolution Is Changing The Digital Advertising Industry Landscape
India's telecom and mobile industry has undergone a revolution of sorts over the past year. It started with the highly disruptive launch of Reliance Jio in September 2016. Jio is India's first VoLTE enabled 4G network which is offering abundant high-speed data at prices cheaper than ever before. This sparked a price war in the telecom industry, with other players dropping their prices as well in order to remain competitive. Jio's dirt cheap prices encouraged millions of people to upgrade to 4G networks. In fact, Jio amassed 100 million subscribers in record time and became the largest video streaming network in the world.
This telecom revolution is also accompanied by a mobile revolution in the country. In fact, 92.8% of broadband subscriptions in India come from mobile devices! Now, some estimates say that the total number of digital video viewers in India will rise to over 178.1 million in 2017. Consequently, all of this has led to a massive increase in popularity of video ads in the region. According to the report, there is a 124% YoY increase in mobile video ad consumption in India this year. As a result, India now ranks 6 in the world in terms of mobile video ad consumption. This mammoth increase in video ad consumption has also been driven by increased investments by advertisers in this particular format. Brand advertisers have increased their spend on mobile video ads by 119% compared to last year alone.
Why Are Video Ads Suddenly Becoming So Popular?
The exploding popularity of video ads in India can be attributed to a number of factors. Some of these factors are regional, while others pertain to the very nature of video advertising:-


Higher User Engagement – Video ads are one of the most effective forms of digital advertising today. Its interactivity and ability to establish a narrative drive exponentially superior engagement levels. The report found that video ads have a 600% higher click-through rate (CTR) over banner ads. They also have 900% higher CTRs than native ads, and 500% CTRs higher than interstitial ads.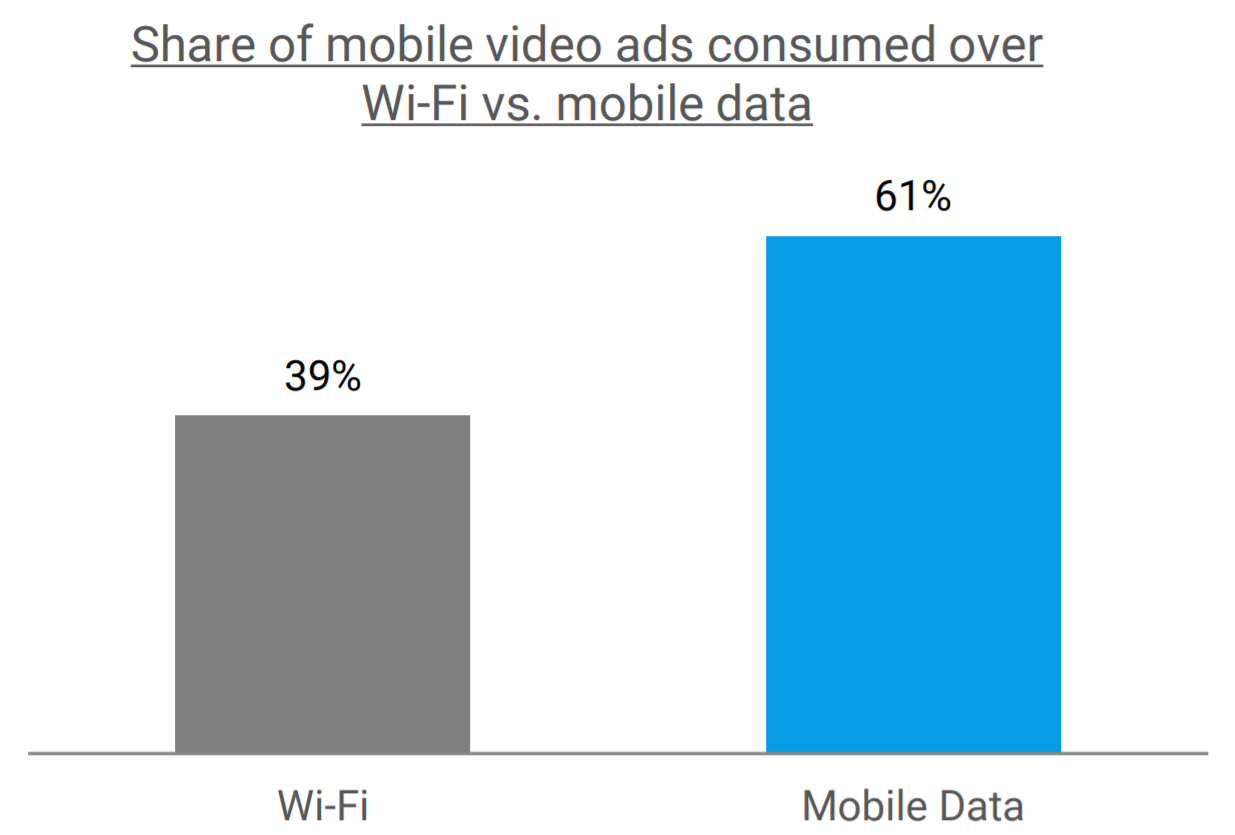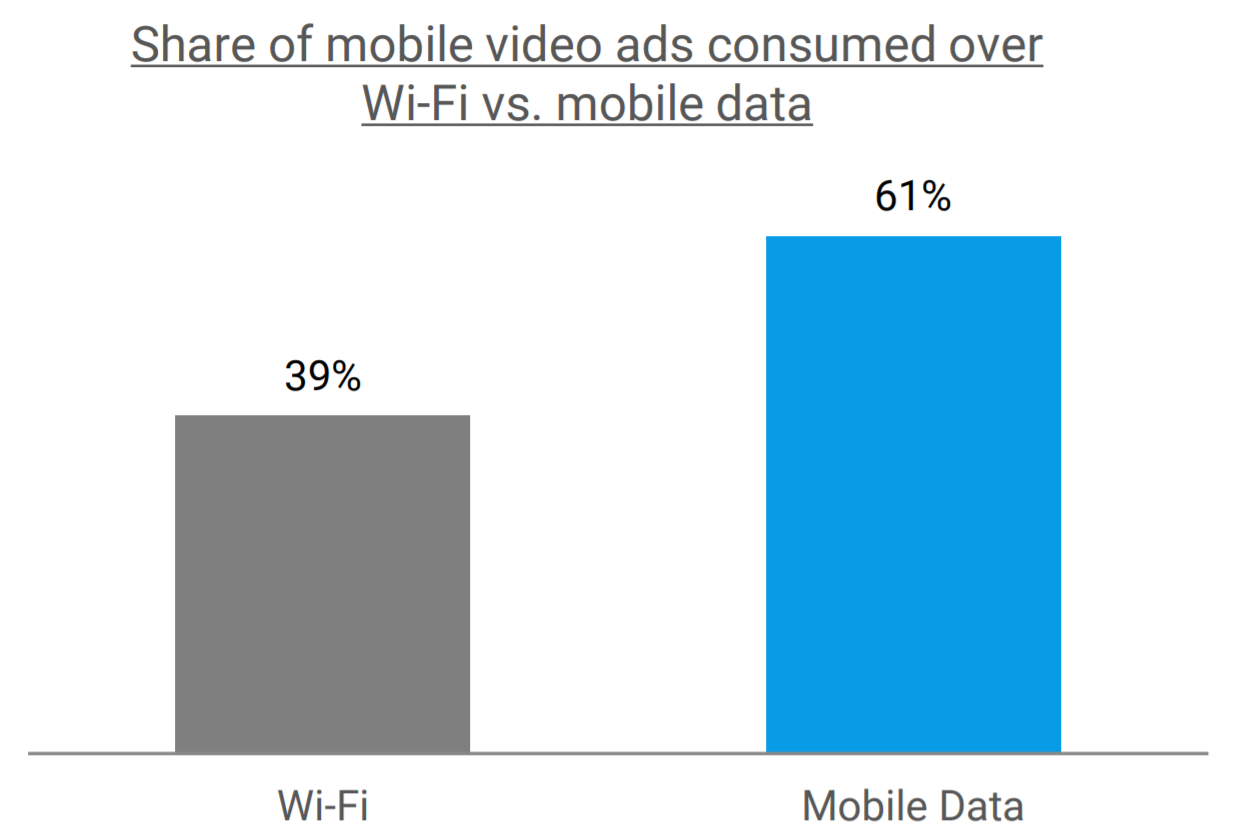 Proliferation Of Faster Mobile Networks – In a country with poor fixed broadband penetration, the proliferation of cheap and ubiquitous 4G networks have enabled millions to watch video content. This is clearly demonstrated by the fact that in India, 61% of mobile video ads were viewed on mobile data instead of WiFi. User engagement (CTR) on mobile data was also 200% higher than on WiFi.
Cheaper 4G Smartphones – The telecom revolution in India has been accompanied by a mini smartphone revolution as well. Over the past year, Chinese OEMs have invested heavily in India, flooding the market with cheap and feature rich 4G enabled smartphones. This has provided access to the mobile internet to video to new demographics. The largest volume of mobile video ads is consumed on Samsung and Xiaomi smartphones, which makes sense as these two are the largest smartphone vendors in the country.
Domination of Android Smartphones In India – A majority of Indians use Android smartphones, as a result, more mobile video ads are consumed on their Android devices compared to iPhones. Interestingly, 92% of mobile video ads are consumed on Android phones compared to only 8% on iOS devices.
Increased Investments By Advertisers – Brand advertisers increased their spend on mobile video ads by 119% compared to 2016.
Improved Technology/Better Implementation – Advertisers are increasingly implementing native in-app mobile video using the native video player of the device. This runs on the device SDK (Software Development Kit) inventory and allows pre-caching. This vastly reduces video load speeds and provides a buffering free experience to the user. This potentially provides 7X higher CTRs over regular API inventory.
Actionable Insights
Video advertisers must use SDK inventory over API inventory as it can provide over ten times the click-through rates.
Video advertisers in India must optimize for Android, as it accounts for 92% of mobile video ad consumption. Android also provides higher click-through rates compared to iPhone.
The most popular video ads in India are in the Retail and Entertainment category. Technology is another vertical which is fairly popular.
Programmatic buying is slowly catching on in India. This year, there was a 127% YoY growth in programmatic buying of video inventory. The Food & Beverage and technology categories registered the highest CTRs for programmatic buying.