The exploded popularity of Instagram, especially among teens, has caught the eyeballs of content marketers. In the last four years, the number of Instagram users has gone up by seven folds. Brands are actively campaigning on Instagram to lure a sizable share of 700 million Instagram users worldwide. At the time when Facebook, Twitter, Google+ and LinkedIn are evolving as a powerhouse of social media platform the growth of Instagram is indicating the fast changing equations in the internet space. In fact, many Instagram users have completely ditched rest all social media platforms to dedicate more time to the mobile-only photo and video sharing network.
As the Generation-Z is flocking to the Instagram, it would be a good idea for marketers and publishers to have a look of some of the latest Instagram trends. The new report titled "What You Need to Know About Instagram in 2017", published by Newswhip, have curated the trends which are helpful for publishers and brands to optimise their Instagram marketing strategies for optimum results.
Here are some of the actionable insights that are derived by us after carefully studying the report.
Publishers and marketers must follow National Geographic, Fox News, and Time on Instagram. These are the top three that are making most of Instagram. By following their update patterns, content selection pattern and messaging pattern a brand could attract a good number of Instagram users.
Publishers and marketers must focus on Video more than Photos. Between 2016 and 2017 the average engagement on video is increased by 53%  as compared to 46% of photos.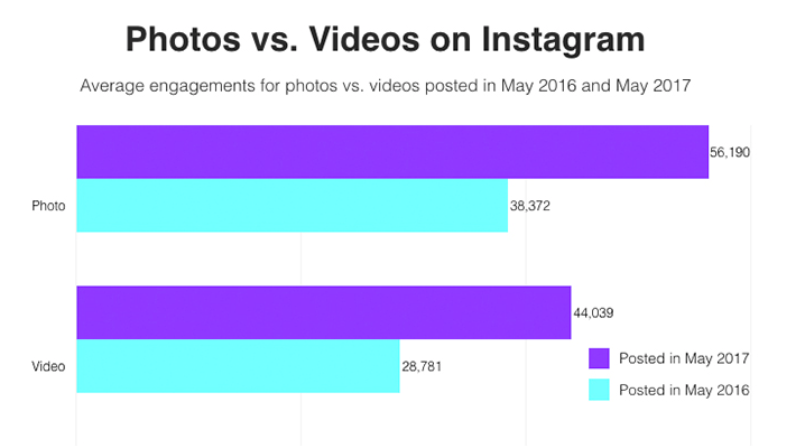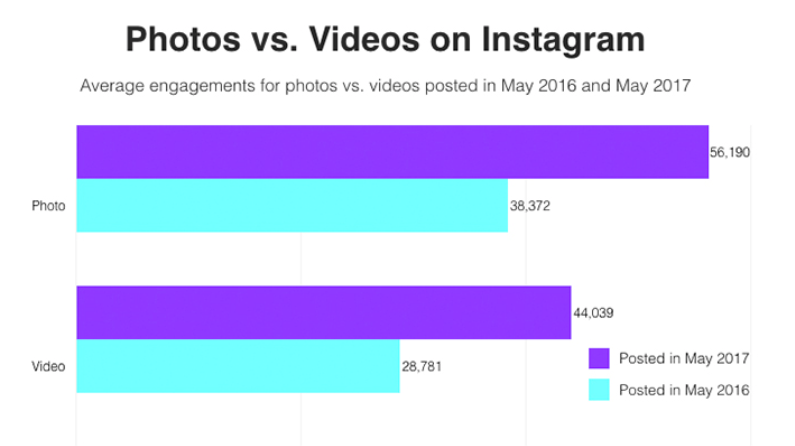 The selection of content type – image or video – should be aligned with the campaign objective. If a campaign objective is to engage existing followers Image works better than video content which attracts more comments.
Shorter the video, better the engagement. Optimise Instagram videos for less than 30 seconds in duration. Top 20 brands on Instagram follow this practice as Instagram users are likely to engage in quick view updates.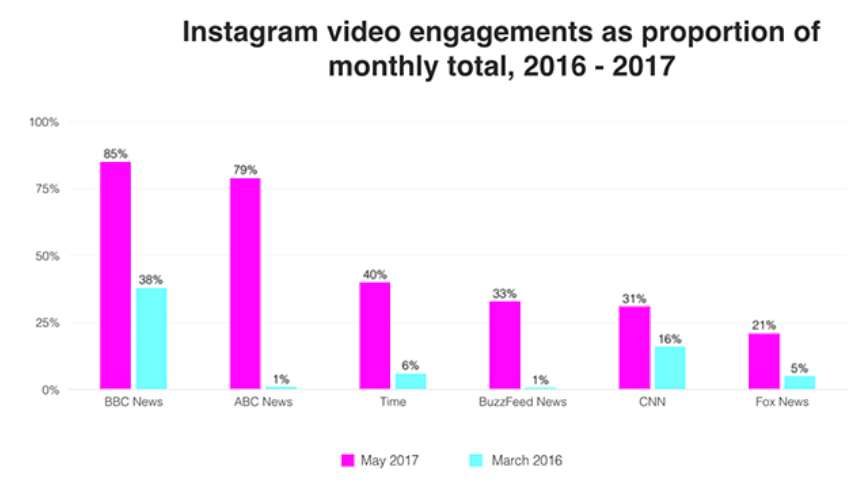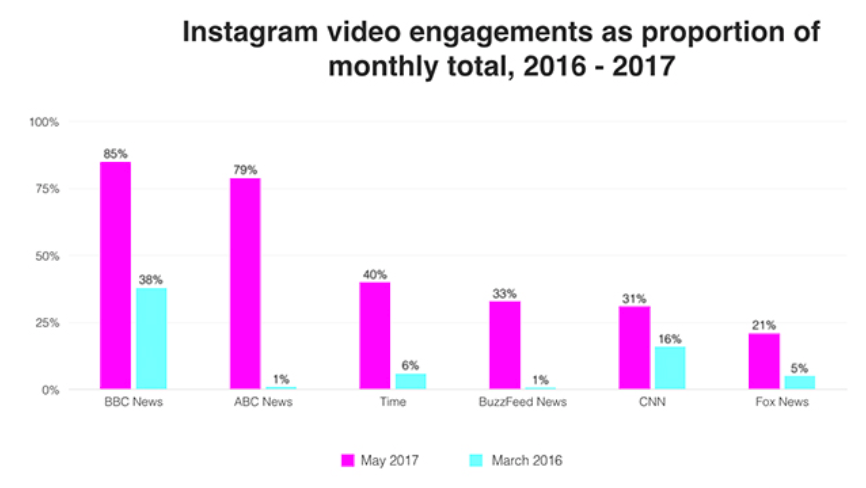 Publishers and brands don't shy away from emojis. Camera emoji is the most popular on Instagram to show the credit to the person who clicks the photo. Humor and Love are the other two most popular emojis on Instagram.
The above findings have come as no surprise considering the growing adoption of video content across all the internet platforms. Mark Zuckerberg believed that future of Internet belongs to voice and video content and sees Facebook all video platform in the next few years.