The demand for professional related content among the companies is constantly surging up in the recent times. The most widely used platform for the same are LinkedIn Corp (NYSE:LNKD), Facebook Inc. (NASDAQ:FB) and Twitter Inc. (NYSE: TWTR) but LinkedIn with no doubt blazes a trail among all the three.  With a user base consisting of more than 313 million registered members and spread over 200 countries and territories, LinkedIn has definitely evolved as a prominent choice among the business-to-business marketers all over the globe and has provided a boost to the professional content revolution.
Lately, on 1st September, 2014 LinkedIn officially announced discontinuation of its InMaps tool that was responsible for the mapping of the looks of the account holders on this professional network. A proclamation on the InMaps homepage notified this along with a pretext stating that the tool has been retired so that the website can concentrate on devising new and innovative ways to envision the network. At present, the users can yet download and save their own desired maps for their future references.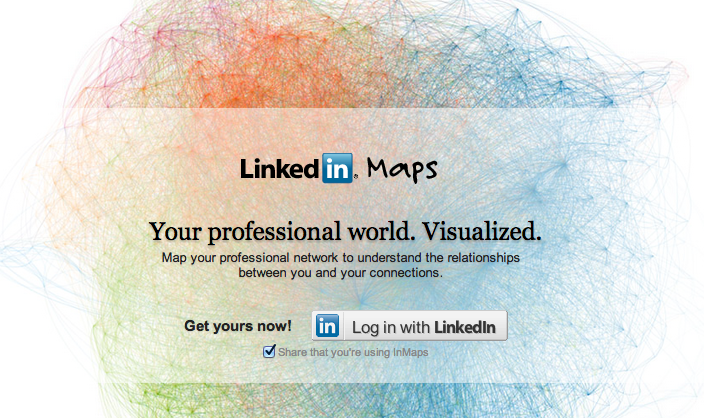 Some Facts and Figures about the InMaps feature
The LinkedIn InMAps service was initiated in January, 2011 and was inspired by Gephi which is an open source network analysis and visualization software package. It was basically employed for the network visualizations and provided to the professionals in a distinctive way to perceive different groups in their network, color code them and observe where they may cross over with each other as per hookups centered around current and previous jobs, education, social circles and so on. My making use of this tool, users were also able to interact by clicking on hubs to see different profiles.
InMaps was developed by Ali Imam, who was hired by LinkedIn as a principal data scientist for a short term and worked for this network for a precise three months tenure, thereafter making a transition to Cloudera  – An American-based software company that provides Apache Hadoop-based software, support and services, and training to business customers.  Although, the exact popularity of InMaps is not precisely deducible but the company has been constantly rethinking of newer ideas to understand the methodology of interaction of its users with the data contained on its network.
The following message displayed on the help centre of LinkedIn provides a better insight on the reason of discontinuation of this service to the avid fans of InMaps:-
"InMaps is being discontinued on September 1, 2014, so we can focus on developing new ways to visualize your professional network. Please check out the LinkedIn Help Center if you have any questions. And don't forget to download your InMap by August 31!"
The other prominent
changes LinkedIn

has brought about

After being launched officially on 5th May, 2003 with an initial user base of 4500, LinkedIn has undergone several facelifts since then, and expanded gigantically. Some of the recent changes in this network include the commencement of the feature of "Long posts publishing" on their own platform,the option of "how you rank for profile views"  to get a detailed analytics of one's profile views and upgradation of its search engine-Galene to become more faster.

With so many prominent changes in recent times and an enormously expanding user base LinkedIn delivered strong financial results in the second quarter of 2014. The company generated $534 million in revenues, which was 47% more than the revenue generated in the second quarter of 2013. The major revenue distribution was proportioned into three segments which included talent Solutions (60%), Premium subscriptions (20%) and Marketing Solutions (20%). In addition to this, the second quarter of 2014 accounted for 45 percent of unique visiting members to LinkedIn, which is really a promising factor in the coming times for this professional networking giant.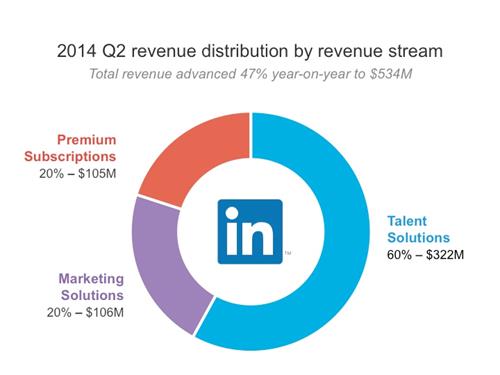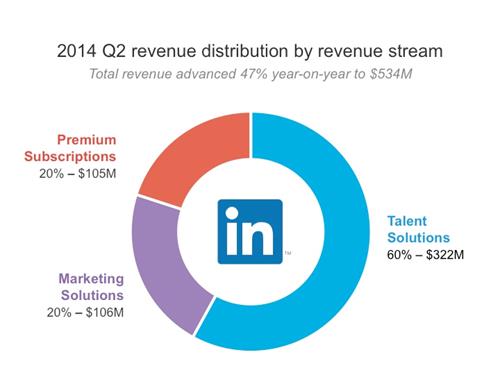 For LinkedIn the prime focus in the current scenario seems to be on developing algorithms which can directly integrate features on its own platform profile rather than accentuating on tools that take the users away from LinkedIn's own pulpit and apps. And now with LinkedIn expanding its realms into the B2B segment with a billion dollar operation, we can soon expect launches of new analytical features which could help it to tap the market behaviors for the professionals hence becoming the unrivaled king of the content!
For them who missed it then, here is a video on the official launch of the InMaps service in 2011.