Facebook Inc. (NASDAQ:FB) may well have had a good revenue over the last quarter of 2014. Even with over 1.3 billion users the online social networking giant is now more in the news for its annoyance to users. Facebook has been using its users' data to do experiments and research without the users being aware of it. During early 2012 Facebook performed a mood-manipulation experiment on  700,000 of its users. In this experiment Facebook tweaked the Users' News Feed to see the impact of mood swings that went through people. If ever you wondered how Facebook actually lets you to see posts that you always tend to like or share, this is how Facebook does it, did it or is doing it: Facebook keeps track of your likes and comments to show you what you want and this is how Facebook has been targeting ads at you. This has a wider impact on small screen Facebook users who are specific to the information they want to see, and expose themselves while they take their world with them everywhere. No wonder Facebook grabbed a 62% ad revenue only through mobiles in the last quarter.
For violating the EU laws on privacy, a law student Max Schremas has sued Facebook for using private data without the user's knowledge. He has said that all Facebook users are urged to join this cause to respect the fundamental right of respecting one's privacy and data protection. The lawsuit claims a compensation of 500 Euro ($670) for the alleged data violations. As of now more than 17,000 people have signed up to against Facebook for its privacy violations. The suit's main purpose is not to raise money for participants, but to make sure that Facebook and all other companies, indulged in similar activities, must use users' personal information seriously.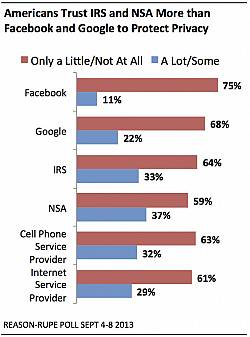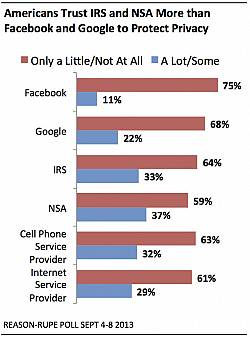 The ironic part is Facebook itself polled its users to know how much user's trust Facebook. Though, the company kept the findings to itself, the other independent survey ran in last year produced a surprising result. Nearly 75% of respondent said that they trust Facebook either a little bit or not at all when it comes to protect privacy.
The lack of trust on Facebook is a result of Facebook's efforts to make the users inevitably agree to its privacy policy. Agreeing to its policy has resulted in Facebook users being the prey to their manipulative experiments. Facebook in its privacy policy has mentioned about the usage of data that is shared or of pages that is opened, but what is not mentioned is that Facebook also retains the unused personal data – something you type as your status and change your mind mid-way and alter it or the deleted items, are also scanned and recorded. This could be well verified when you use the Facebook app to update something and lose your internet connection, the app still saves that information and post it at a later stage when you are reconnected with internet.
The $19 billion acquisition of Whatsapp by Facebook earlier this year makes us wonder what Facebook is planning to do with the 450 million user base of Whatsapp!! The EPIC of USA has filed a lawsuit against the acquisition by alleging Facebook never issued a safety or the privacy statement on acquiring Whatsapp and can take undue advantage of tracking its user base.
Facebook Now Targeting Mobile Users
With over 1 billion mobile users, Facebook has an easier access to users' data. Facebook is rumoured to be attempting an e-payment service through mobiles for users. This is a mighty task for the company to gain users' trust over years of complain on privacy issues and convince users to perform transactions.
But, that's not all, Facebook wants to have greater interference in users' personal life; Facebook has recently announced its microphone update that will enable the phone's microphone to receive and record the sounds in the user's environment. Opening up of one's smartphone microphone to Facebook concerns the user about private discussions and how much privacy can be guaranteed on it.
Facebook also announced that there no longer will be a chat option in the Facebook mobile app. Instead, all users are required to download the stand-alone Facebook messenger app to use the chat service. The app's terms and conditions indirectly lead to control of your device and also gains access to your personal data.
This is just an example of how social media tries to manipulate our thoughts and, in fact, are steering control over our life by breaching user's privacy and track every move made online. Facebook claims all that it has been doing on the users' data is only to provide users a more relevant and enjoyable online experience. But the disastrous aftermath that could result by misusing one's data for illegal gains must be taken into strong consideration.