Apple Inc. (NASDAQ:AAPL) is known for the most innovative products and the company has lived up to the expectations so far. The scenario is no different with a much-awaited iPhone 6 rumored to be launched announced on September 9, followed by the launch sometime in October This year. As the rumor mills are busy in producing information about the iPhone 6, each passing week is bringing new information about the product specification, price or launch date. There were many leaks pertaining to the screen size, the iPhone 6 will reportedly be introduced in two variants, sporting 4.7-inch screen and 5.5-inch screen size. Of course with the Retina Display as Apple likes to call it.
Since then many manufactures took a swing at this segment, all but Apple. They stuck to the under 4.5-inch mantra, so that people would be comfortable using the mobile in a single hand. It is not the same anymore as Apple is working to launch a new phone with a gigantic 5.5 inch screen iPhone 6, dubbed as the iPhone Air. This screen size is nowhere nearly close to the previous models; the iPhone 4s sports a screen of size 3.5 inches and the iPhone 5s with a 4 inch screen. While most of the rumors have talked about two variants of iPhone 6 only with the difference in screen size, a new rumor claims that Apple's 5.5-inch iPhone 6 would also be equipped with a better, faster components than the 4.7 inch model.
The information is provided by Timothy Arcuri, an analyst from Cowen & Co., when making a prediction about iPhone 6 to the investors. Arcuri cited Asian supply chain checks, signaled that 5.5-inch iPhone 6 will feature a more powerful processor than its sibling 4.7-inch iPhone 6. However, the difference will not be restricted only to the screen and processor, as he claimed that Apple has adopted two different manufacturing processes with A-8 chipset, which clearly signals a wide-range architectural difference between both the variants of iPhone 6. This will also create a difference in touch model in both the variants of iPhone 6. Unfortunately, he didn't reveal this information in detail.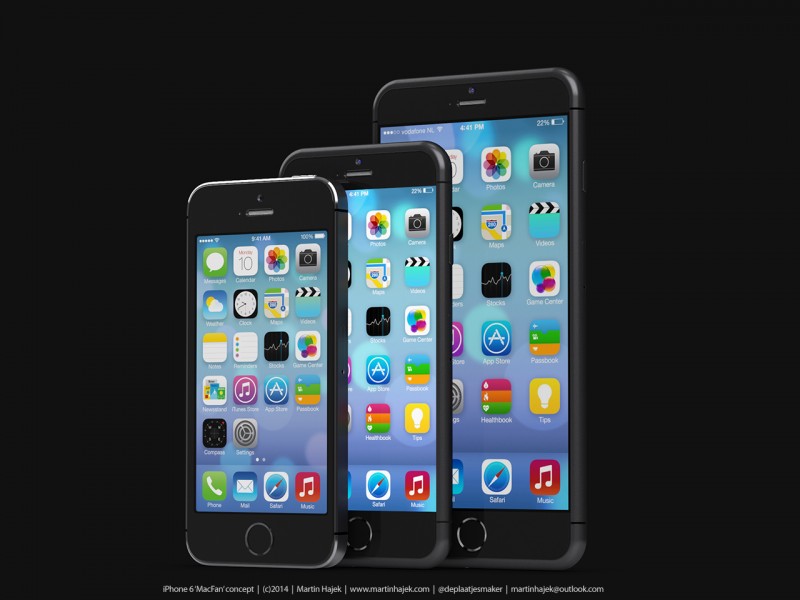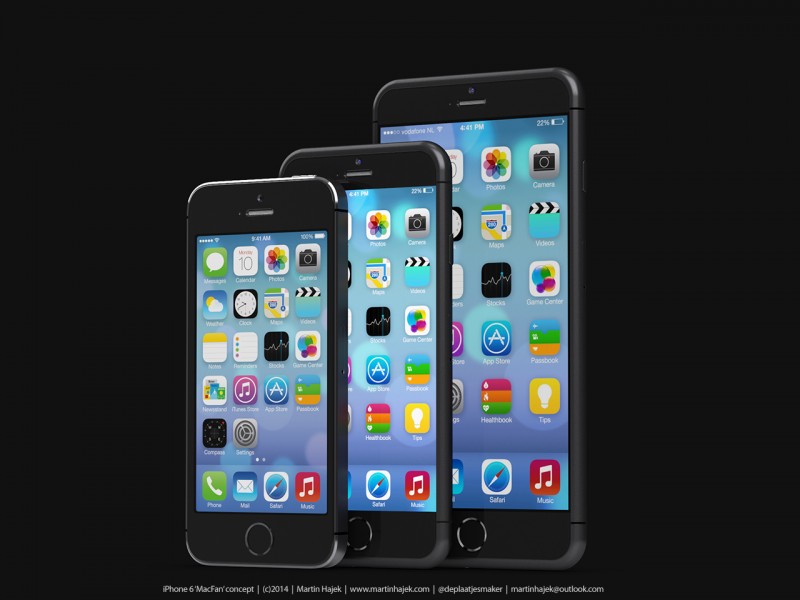 Back in 2011 when Samsung introduced the Galaxy Note, many criticized the device for its enormous screen claiming a very uncomfortable size to use. These talks were put to rest when the sales of the device reached 10 million units worldwide as of August 2012. It was clear that a new class of devices was born, later dubbed as Phablet.
Nearly 20 million Phablet devices were shipped in 2013 and it is estimated to reach 120 million annually by 2018. This will be the very first attempt by Apple to compete in the phablet market and the hardware of 5.5-inch iPhone 6 remains a critical point to stand up in the market as well as in a world, especially where people are becoming more dependant on multiple apps and processes and are demanding faster devices.
This is not the first time Apple is doing so. The iPad and the iPad Mini have different processors even though they are similar devices. The iPhone 5.5 inch variant will mostly be equipped with an A8 chip, as two companies Samsung and Taiwan Semiconductor Manufacturing Company will be handling the production responsibilities.
Apple To Challenge Competitors In Two Key Markets
With 5.5-inch iPhone 6 Apple will enter the phablet device market for the first time. There are relatively fewer smartphones in the 5.0 inch to 5.9 inch screen category. The bigger screen iPhone 6 will compete mainly against well set devices from manufacturers like Samsung and LG, such as the Galaxy Note 3, LG G3. Besides, if rumors are to be believed, iPhone 6 may face greater competition from upcoming Galaxy Note 4 and Galaxy Alpha – especially being designed by Samsung to challenge iPhone 6.
Apple is targeting to sell about 80 million units of iPhone 6 this year and with the information we already possess, this company is leaving no stone unturned to give its best shot at the phablet market.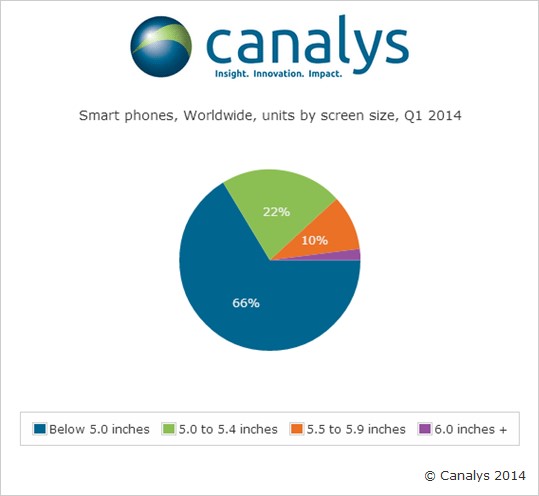 Not only will Apple be competing in the Phablet market it will also be competing in the under 5-inch screen segment with its 4.7-inch iPhone 6 model. This is the most populated market where 66 percent of the smartphones are competing with each other. Provided the two iPhones are a success, we could see Apple gaining market share at the expense of Samsung which is facing tough time in the market with declining market share to 25.2% in Q2 2014 from 31% in the previous quarter.  The constant declining average selling price of smartphones could be another challenge for Apple to face. Companies like Xiaomi and Huawei have broken the market by riding upon the success of low-price yet high-end smartphones. In the second quarter of this year, three out of top five smartphone vendors globally belong to China and are busy in producing more low-price high-end smartphones to challenge the supremacy of Samsung and Apple. However, we will have to wait and see as all information about iPhone 6 are just at rumour stage and nothing is certain until the device is officially announced.