Colleges and universities are embracing social media as an exciting channel for students or prospective students of all ages. Nearly 2 billion internet users are on various social networks that includes 1.15 billion users per month on Facebook, YouTube at 800 million, Google Plus at 343 million and Twitter and LinkedIn follow, at 200 million each. While the brochures, mailings, and posters of yesterday are still found on some campuses—social media is replacing these archaic printed documents and changing the college recruiting landscape. With the use of social media platforms like Facebook, Flickr, Google Plus, LinkedIn, Pinterest, Twitter, and YouTube, to name a few, colleges and universities are reaching out to their students like never before.
Capitalize on Social Media
Through various social media platforms, colleges and universities are able to capitalize on high-visibility, low-cost solutions to accomplish their goals. At schools such as Penn Foster, SMU and Ashworth College, social media is providing the resources for:
Branding and presentation for the school
Career and job search services
Communication: ask questions, receive feedback, submit blogs
Community engagement and connecting with alumni
Expanding student access to educational opportunities, online schedules, and classes
Knowledge centers for extended learning
Student recruitment
Fundraising and political rallies
Sharing campus maintenance updates, security events, and other notes
Statistical infographics, educational games, and maps
Trade degrees, certificates, and high school diplomas
New or Returning Students Benefit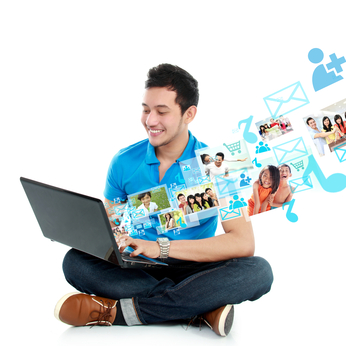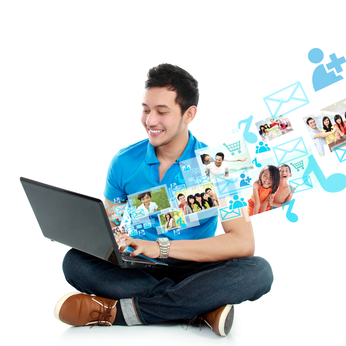 With an increasing number of prospective and returning students searching for state-of-the-art curricula, up-to-date facilities, and a progressive culture, social media opportunities benefit not only the colleges and universities but also these candidates. They establish a sense of belonging through social media for campus life, school culture, atmosphere, aesthetics, activities, and more.
The colleges and universities engaging in this type of outreach program will attract a generation of students who were using advancing technologies since their early years. It is critical to reach high schools students as well as a younger "connected" generation of prospective students, as we recognize a separate generation of retiring workers. Uversity quoted a Zinch and Inigral survey that claims 72 percent of high school seniors located colleges and universities using social media and that one-third claimed social media helped support their decisions.
Parents Get Involved
Parents are getting involved through social media as well. Their primary connections tend to be LinkedIn and Facebook, where most colleges and universities have presence. In the case of social media, the parents have opportunities to develop an opinion as well about the curricula, facilities, and culture of the colleges and universities their children are most interested in. In a Noel Levitz Research Report, it is noted that parents involved in social media are also very engaged with their children in college selection. Where social media is prominent, students and parents can expect a cutting-edge, connected college experience.